Carlos Sainz admits Tifosi will have 'mixed feelings' after 2022 Ferrari shortcomings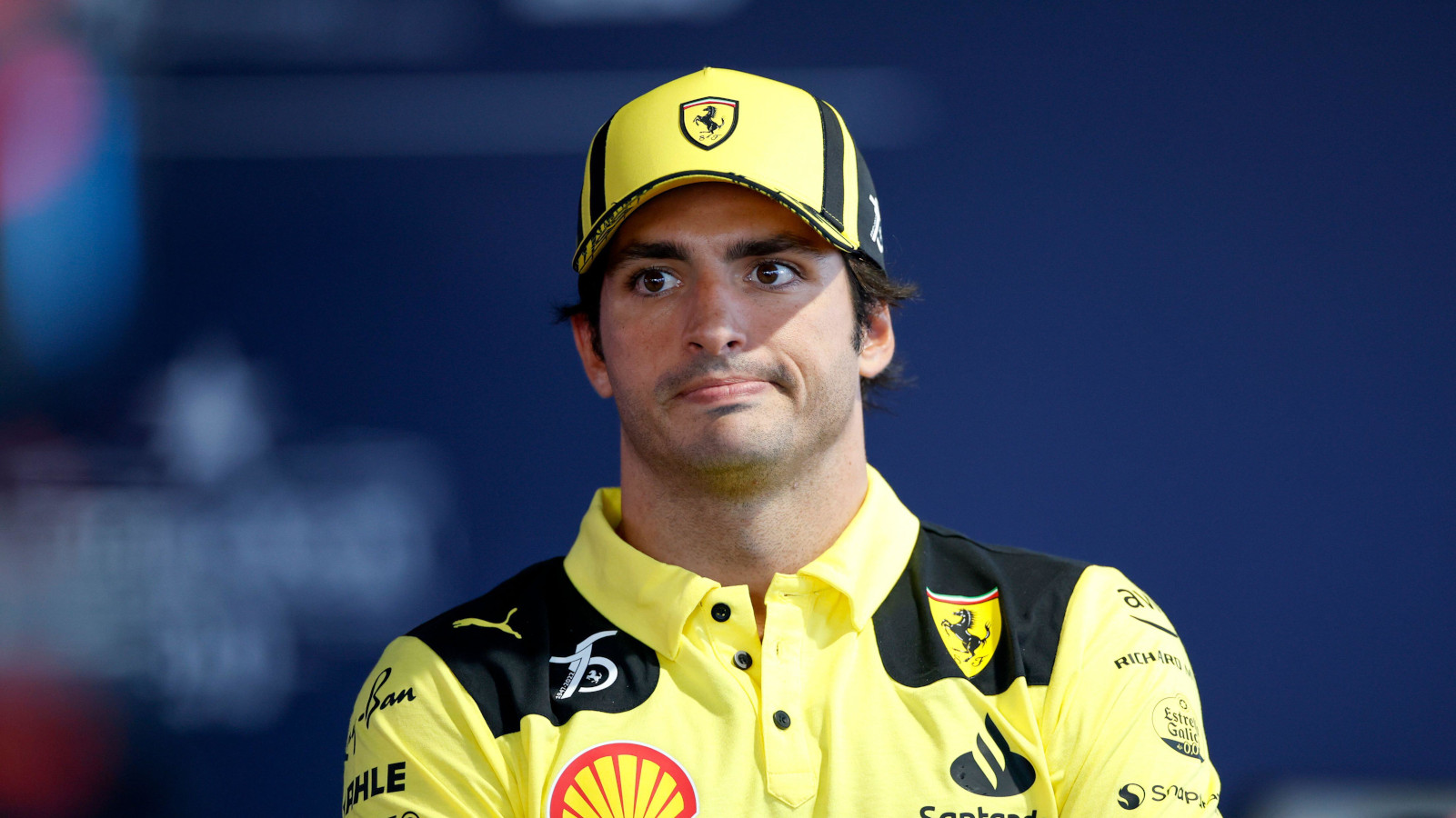 Carlos Sainz concedes Ferrari's season will have divided their beloved Tifosi, some happy to see Ferrari fighting for race wins, others disappointed with the magnitude of the losses.
After two campaigns without a single win, Ferrari began 2022 on a high note as Charles Leclerc won the season-opening Bahrain Grand Prix.
He has since added two more to his tally while Sainz clinched his maiden race win at the British Grand Prix.
But while that makes for great reading for the Tifosi, they are well aware there have been more wins thrown away than scored.
The team lost P1 in Spain, Monaco, Azerbaijan, France and Hungary, and that is just the big losses from reliability, strategy errors or driver mistakes.
As such, Ferrari are all but out of the championship fight, Max Verstappen and Red Bull racing to a comfortable lead.
Sainz was asked on the eve of the Italian Grand Prix what he thinks the Tifosi must be feeling.
"I cannot read into the minds of the Tifosi," he told Sky F1. "But I can tell you there will be Tifosi proud of the achievements we've done this year and that we've managed to get ourselves back in the fight for race wins, which I think was target number one."
But he continued: "There will be also a lot of Tifosi that will not be happy with the way we've handled some of the races this year being competitive and that we haven't maximised the results.
"This is why we are also self-critical with ourselves and why we also see we need to improve in certain areas if in the future we want to mount a championship challenge with Red Bull and with Mercedes that are very, very strong teams."
Ferrari's most recent blunders cost Sainz points and a potential podium finish at the Dutch Grand Prix when the Spaniard's mechanics were given a late call by the strategists that he was pitting.
They were not ready, running out a tyre short.
"I think it was clear to see the call last week was done too late and it's in the past now," Sainz explained.
"But it's another example of things we need to keep improving as a team, things we need to keep going through in order to be more solid, more robust, as executing races and being a more perfect team is the final target and where we want to keep improving to make sure whenever a winning opportunity presents itself we nail it."
Happy 75th birthday @Ferrari!! What an honor to wear the Modena colours in Monza. Let's give it all!! 💪🏼

–@ScuderiaFerrari #essereFerrari#Carlossainz pic.twitter.com/akmXXO8Ip4

— Carlos Sainz (@Carlossainz55) September 8, 2022
The Tifosi are hoping for a win this weekend, Ferrari most recently P1 at Monza when Leclerc won the 2019 Italian Grand Prix.
Sainz, however, concedes this is not a track that actually suits the F1-75.
"The target is always to come and win," he said. "This year we have a very competitive car that is competitive pretty much everywhere. It is giving us a possibility to fight for podiums and race wins.
"This on paper is not the best track for our car, for our package. But at the same time, Monza is so special, there are so many things that will happen. And at the same time, it's so different to anything else that you would still be more competitive than you expect."
Sainz will line up on the Italian Grand Prix grid P5 in the Drivers' Championship with 175 points, 26 off the fight for second place with Max Verstappen the runaway championship leader with 310 points.