Sainz 'surprised' by how tight things look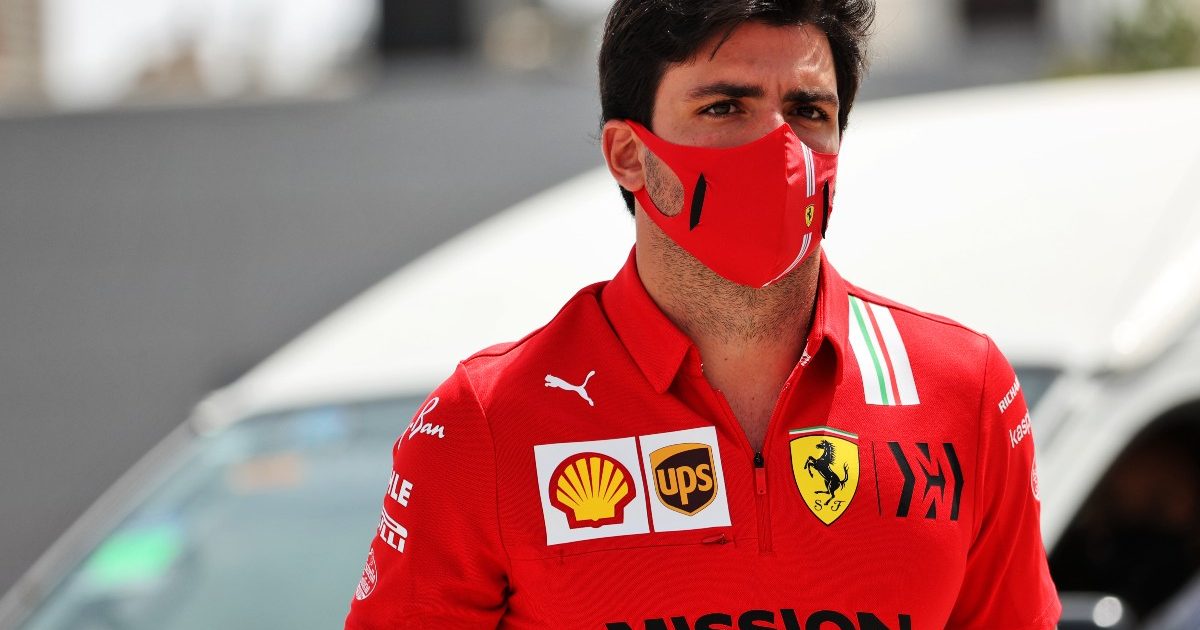 Carlos Sainz has said that he's surprised by how even the 10 teams looked on short runs in the second session of the season.
In FP2 in Bahrain, every car put on softs immediately and set a flying lap early on in proceedings before focusing on longer runs.
The field was extremely tight in terms of pace on those short runs, with a second covering the top 15 drivers.
Sainz, who finished in P4, thinks that that was down to increased wind, but was nonetheless surprised by how close things were.
"In FP1 everything felt fairly normal, and suddenly there was a big change in wind and track conditions going into FP2," the Ferrari man said.
"It made the cars and the balance a lot more on the edge and it brought the field a bit closer together and it was actually quite tricky out there.
"The long runs showed a bit better where everyone is, Red Bull have a bit of an advantage over the rest of the field, but [I was] surprised with how tight the short runs were in terms of performance.
New subscribers to F1 TV Pro can watch the Bahrain Grand Prix for free with a seven-day trial. Please check to see if F1 TV Pro is available in your country.
Chequered flag 🏁

Our Friday running in Bahrain comes to a close. Time to go again tomorrow 💪#essereFerrari 🔴 #BahrainGP #FP2 pic.twitter.com/GnqVxAf9cd

— Scuderia Ferrari (@ScuderiaFerrari) March 26, 2021
Sainz looked far more comfortable in his new car than he did in pre-season testing, with his best lap being half a second faster than team-mate Charles Leclerc's.
Nevertheless, he still doesn't feel ready to drive flat-out when the conditions are so changeable.
"Just knowing how the car is going to react to the different conditions," he said.
"If you compare this to the McLaren; when the wind changed I knew perfectly what the car was going to do, so I could anticipate and extract – always, independent of conditions – 95% or 100% of the car.
"When you switch teams and cars, as soon as the conditions change, you don't know how you're going to react so you're always under-driving a bit. You don't want to make stupid mistakes and you want to stay a bit below the limit of the car because you don't know how the car is going to react.
"So that's why I always say you need races, you need experiences, you need to go through different conditions to know how the car reacts to the wind, to the temperatures, to build a base of experience and know how to adapt."
"Today I managed to adapt well between the sessions, I managed to feel reasonably well at home in the car but tomorrow could be a completely different story.
"If the wind changes tomorrow, it could be a completely different story and I could be starting from scratch again."
Leclerc, as expected, did not feel that he had yet extracted the maximum from his SF21, but said motivation in the team is "high", especially since they performed at a level beyond their expectations on Friday.
"Today has been a positive day," he said, as quoted by RaceFans.net.
"We maybe didn't expect to be as competitive even though it's still very early days for now.
"But first practice was positive on my side, second practice a bit less. I've been struggling a little bit with the car here and there and then didn't manage to finish the lap I wanted to.
"Overall there is a lot of work [to do]. I can feel there's a lot of motivation in the team. And I can see also and we can feel the improvements that have been made since last year, which is good for now. And then tomorrow will be the day where we'll know exactly where we are compared to to the others."
As his team-mate Sainz pointed out, the pack seems very closely bunched together on short runs, and so Leclerc predicts qualifying will be very tight.
"But this is exciting," he said.
"This is what we like as drivers, to try and make the last difference on-track being us drivers. Even though I still believe that Mercedes and Red Bull are still quite a lot in front, the midfield will be very tight."
Asked if Ferrari had fully turned the engine up yet, Leclerc replied: "We haven't run flat out yet but I don't think it's the case for anybody in the paddock today.
"So we don't know how much they are sandbagging. We'll be all clear tomorrow in qualifying."
Follow all the action from the Bahrain Grand Prix with the PlanetF1 live centre