Sainz sees Norris as a potential World Champion
Carlos Sainz puts his former McLaren team-mate Lando Norris among a group of drivers who can be World Champion in the right car.
Norris burst onto the Formula 1 scene in 2019 with McLaren and while he has always shown potential, the Briton has truly taken his performances to the next level in 2021.
After five rounds, Norris already has two podium finishes to his name, while his worst result so far in the McLaren MCL35M is a P8 at the Spanish Grand Prix.
Both Sainz and Norris are part of a strong group of rising talents, hailed as Formula 1's next generation who will look to establish themselves at the top in the coming years, and with the right car Sainz can definitely see Norris becoming World Champion.
"There is a whole group of drivers who are fighting at the same level and I would include Lando among them," he said, quoted by Grandpx.news.
"They are all potential World Champions, they just need the right car to take the title.
"Many other drivers too. The level in Formula 1 is so high that unfortunately it's more about what the team can do and not what we can do.
"But I think Lando has the potential to win races and take McLaren to the top."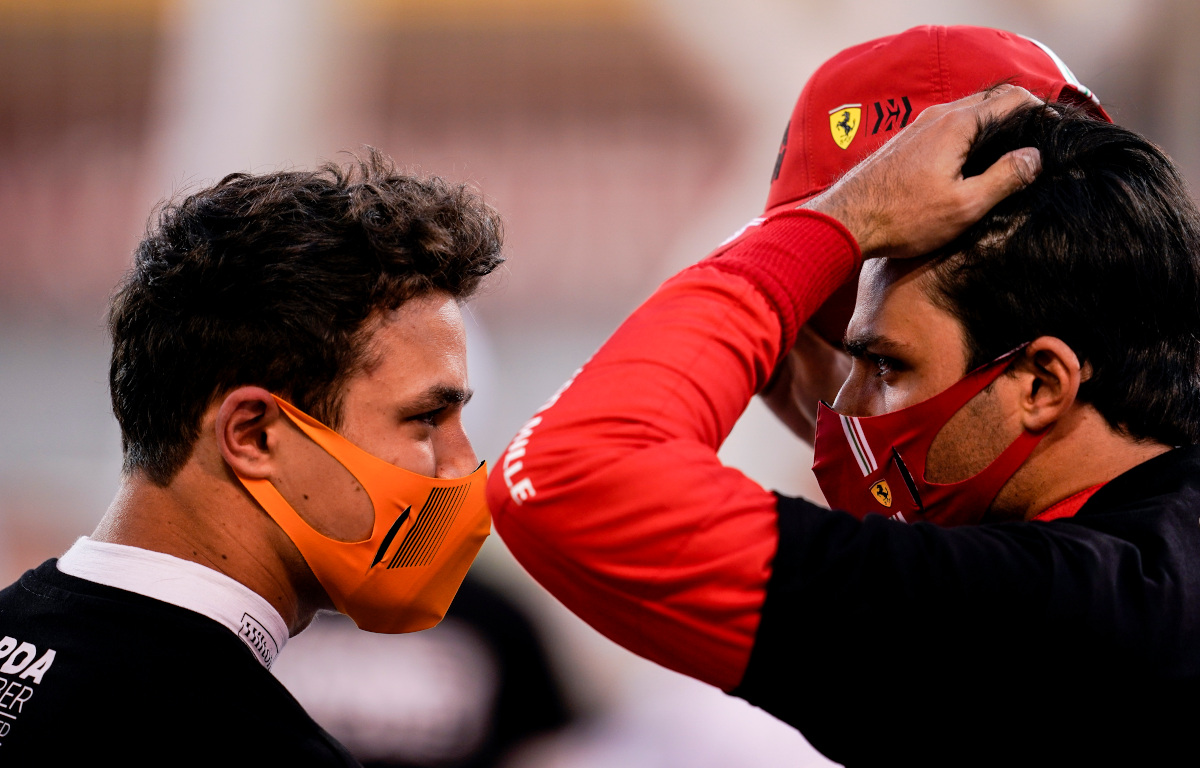 Get the Lando Norris look with the official Formula 1 store
At the Monaco Grand Prix, both Sainz and Norris were stand-out performers.
Sainz was actually a contender for pole, although the red flags brought out by Charles Leclerc's Q3 crash cost the Spaniard any chance of P1 on the grid.
Come race day, Leclerc was unable to take the start due to a driveshaft failure, heaping all the pressure on Sainz to deliver a result for Ferrari – a challenge he very much rose to by crossing the line P2, marking his first podium with the team. Norris, meanwhile, took himself and McLaren to the podium for the second time this season.
Before the race, Norris had tipped Sainz as a contender for victory in Monaco and now Sainz has returned the favour for the upcoming Azerbaijan Grand Prix.
"I think the one that now should be excited about Baku is my friend Lando Norris," he said.
As for Ferrari's chances, Sainz fears the Scuderia will not fare well down the long start/finish straight, but could make up for that in the more technical parts of the circuit.
"Going into Baku, I think we are not going to be the best ones on that long straight but at the same time, if we can make the time back on the tight part then we should be okay," he said.
Follow us on Twitter @Planet_F1, like our Facebook page and join us on Instagram!