Carlos Sainz blames traffic for failing to reach top three quali target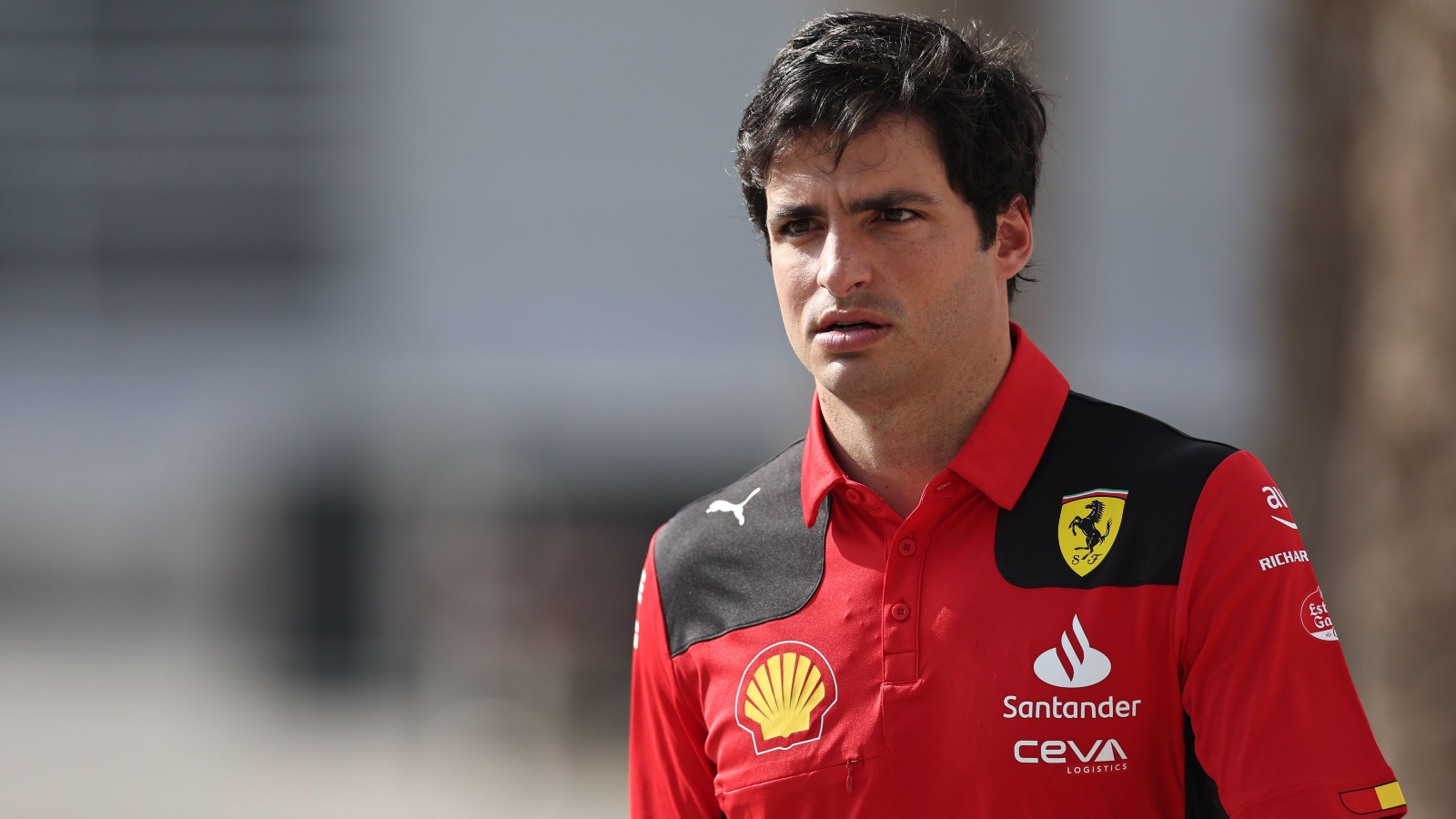 Carlos Sainz believes a top three qualifying spot was on offer but blamed a poor sector one for his failure to achieve it.
The Spaniard will start Sunday's race in the P5 spot having not been able to beat the times of Max Verstappen, George Russell, Lewis Hamilton and Fernando Alonso.
With Sergio Perez eliminated early in Q1, that opened the door for another driver to battle for the spot alongside Verstappen on the front row but to the surprise of many, including Verstappen himself, it was Mercedes who came out on top with Russell in P2 and Hamilton in P3.
Additional reporting by Michael Lamonato
Sainz may have finished ahead of team-mate Charles Leclerc but was left disappointed, feeling as if a top three start was a possibility for him.
"I'm reasonably comfortable," Sainz told media including PlanetF1.com. "I think we've done some good progress with my feeling with the car.
"We've changed quite a lot [of] the setup up and down from yesterday, trying to improve it mainly for the race. But actually the changes have made me feel a bit better also over one lap.
"Unfortunately, we couldn't prove it today because I lost a couple of tenths in sector one in that final lap. That cost me a top three that would have maybe been a boost of motivation for me and the team.
PlanetF1.com recommends
'Red Bull worried the handbrake is coming and Aston Martin could find another second'
McLaren fined £650,000 over the death of a senior engineer in 2016
Christian Horner responds to Sergio Perez's one-car team comments
"But we missed it due to a very poor preparation lap. They told me there were people coming on a fast lap, some of them were, some not and it cooled down my tyres."
With Ferrari typically stronger over one lap then they are in a race situation, Sainz said the team has opted for "different approaches" in the hopes of boosting their performance in the grand prix.
"Obviously, I cannot go into detail," the Spaniard said. "But we decided to take different approaches so we can try to improve the race pace. I have no idea if we have done it or not because the real test comes tomorrow.
"We've definitely changed the car on the setup and I hope that it will pay off but I'm hoping that it will pay off tomorrow.
"I hope that I can keep the pace of the Astons and the Mercedes and fight them. If we fall back it means it will be like it was in Jeddah."