Sainz rails against 'unfair' Ferrari strategy criticism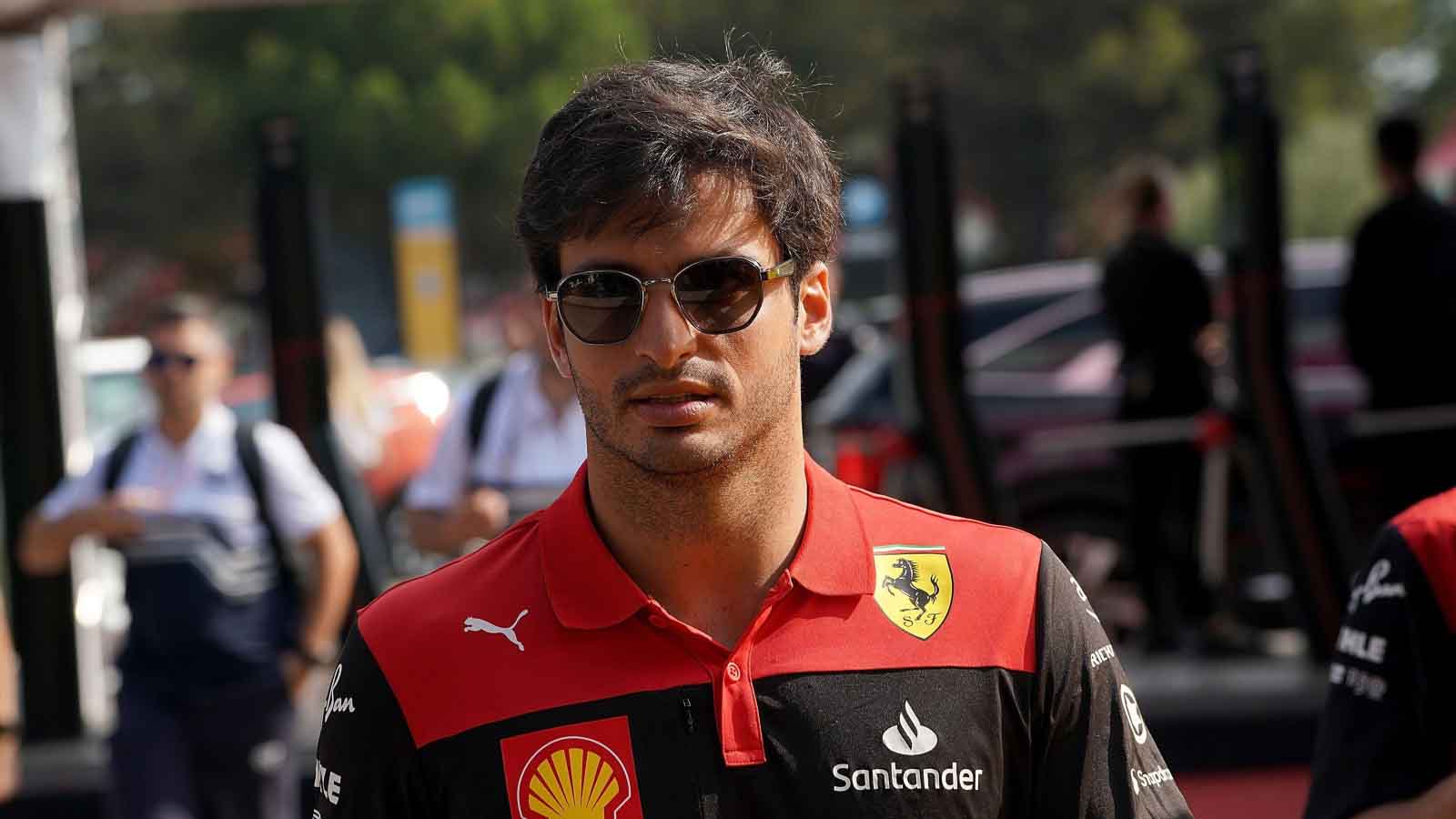 Carlos Sainz has hit back at criticism Ferrari have received through the year so far, saying it is "a bit unfair" on the team.
Ferrari have been at the centre of a couple of ill-fated strategy calls so far this season, most notably in Monaco when Charles Leclerc was called in for an extra pit stop, which dropped him from the lead to outside the podium places.
Sainz took matters into his own hands that day, choosing to stay on wet tyres and make his own decision about when to pit, while Leclerc also called for internal talks after his strategy at the British Grand Prix left him vulnerable on used hard tyres towards the end of the race.
But Ferrari used Sainz to good effect during qualifying at Paul Ricard. Knowing he already had engine penalties which would drop him to the back of the grid, the Spaniard made it through to Q3 and provided Leclerc with a tow on the second part of the Mistral Straight, to help him in his battle against the Red Bull drivers at the front.
Leclerc duly took pole position for the race, and thanked Sainz for his role in helping him do so.
On Ferrari's previous errors however, Sainz believes that such mistakes are common among the rest of the grid over the course of a season, and their strategy in qualifying on Saturday showed how well their plans can be executed.
Sainz goes nine tenths faster than everyone, but remember he will still be starting from the back on Sunday…#FrenchGP 🇫🇷 #F1 pic.twitter.com/QfZfpsPelO

— PlanetF1 (@Planet_F1) July 23, 2022
"I think we have received quite a lot of criticism on the strategy front and I think it is a bit unfair," Sainz said after the session, quoted by GPFans.
"Every team, during the season, there are going to be mistakes with the tyres, choosing tyres and everything, but I think the team this year has been very solid on the strategy side and today just proves it.
"Also, the relationship with Charles and the way the team works, again, I think proves that it is working very well and we are working very well together and it is nice to see.
"I think you need to give it to us and to Ferrari that today we executed a very nice day."
Sainz had a nine-tenth advantage over the rest of the field during Q2, and he felt disappointed that his grid penalty for a power unit change came at a weekend where he was on the pace with his team-mate over one lap.
"It's a shame that it has to come on the weekend when I am probably feeling the best with the car and I have been very quick through practice.
"In quali, I think my Q2 lap was up there but I'm happy for the team, happy to see Charles profiting from it and getting pole.
"Now it's time for me to make it back and come back through."
Charles Leclerc is a 'flawed magician'
There is no doubting Charles Leclerc is a supreme driver, but he is not without his flaws.