Carlos Sainz unfazed by Red Bull pace: Not long since Ferrari dominated Austria
Carlos Sainz reckons Spa-Francorchamps was an outlier for Red Bull's pace, and pointed to the example of Ferrari's superior pace in Austria.
While Red Bull claimed a dominant 1-2 last time out at the Belgian Grand Prix, Ferrari's Carlos Sainz believes the track simply played to the strengths of the RB18 package.
Sainz started the race from pole position, but came home 30 seconds behind race winner Max Verstappen as the Dutch driver stormed through from 14th place on the grid.
With Sergio Perez also getting the better of Sainz and coming home in second, Ferrari were left licking their wounds after their distant third and sixth place finishes.
Most of the races so far in the 2022 season have seen far more intense Ferrari and Red Bull fights, with little to choose between them in terms of overall pace.
Pointing to this fact, Sainz reckons this weekend's action at Zandvoort will be much closer than what was seen last weekend in Belgium.
"I think, with a new weekend going back a bit to where we were before the summer break, I think Spa was a great example of how an off weekend can just change the perception so much in Formula 1," he told media on Thursday.
"I don't think we are as bad as it seemed and I'm pretty sure we can be back on form this weekend and be fighting again for the win."
Carlos Sainz: Red Bull would win 10 out of 10 races at Spa
Sainz made the point that, after the Austrian Grand Prix, Ferrari looked to have a clear edge on Red Bull as Charles Leclerc surged past Verstappen at will to claim the victory and, prior to Sainz's engine failure, were on target to clinch a 1-2 themselves.
"For sure, [Red Bull] have been raising the bar a bit race by race, but it doesn't seem too far away ago when, in Austria, we outraced them by quite a big margin," he said.
"In France, it was me passing the Red Bull of [Sergio] Perez coming from 20th, and that was only two, three races ago. I don't believe they've improved so much as they did in Spa. I think if we went back to Spa 10 times, they would win 10 out of 10 at Spa because they just have a better package for that circuit.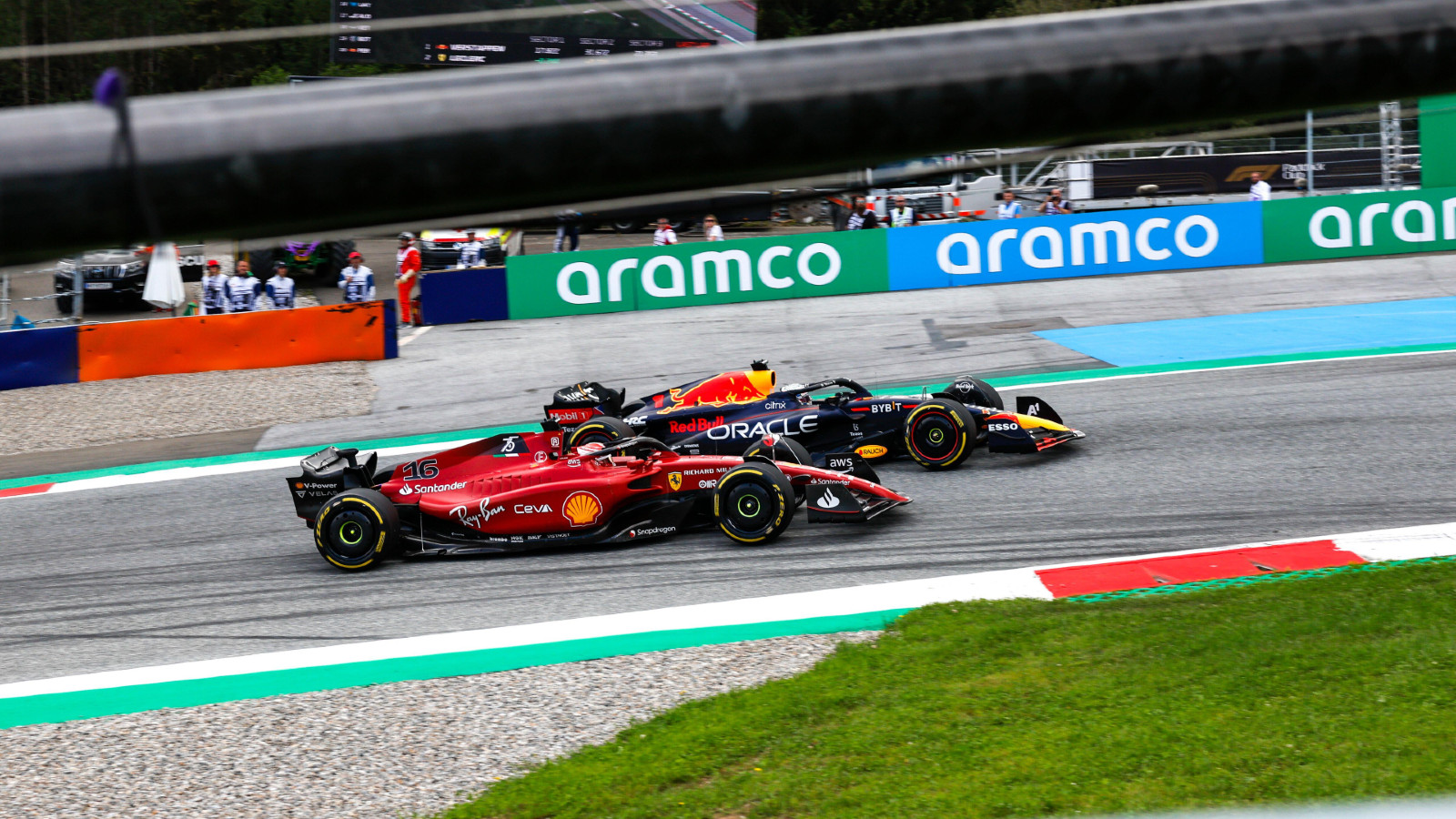 "But I also feel like we can do things better in those sorts of tracks and we can maybe close the gap a bit more in those sorts of tracks. We can learn something from such a difficult weekend.
"We've done 14 races this year. All of them, we've been within a tenth in quali and in the race and then, suddenly, there was one where it was eight-tenths.
"Maybe I'm just being too optimistic or too hopeful that we will not see that happen again, but it's my feeling, and maybe this weekend it will prove me completely wrong, but we'll see."
Ferrari 'learning lessons' for 2023 season
With the Scuderia's attention seemingly shifting to the 2023 season after their defeat at Spa, Sainz said the team have met their main objective for the start of the new regulation cycle.
As a result of their shortcomings being exposed by racing Red Bull at the front, Sainz said it's clear there are identifiable areas in which Ferrari will have to improve on for next season.
"We're learning a lot, race by race," he said.
"For me, I think the team has produced a very strong car, which is something that was our main target to get back to the top and back enjoying fighting at the front of the grid. This was the number one objective and we achieved it.
"Then the way that we've raced there, at the front, I think there's obviously things that we can do better, and things that we can improve.
"But I see a very solid team, a solid atmosphere in the team that we can just keep improving for this and make sure that, for next year, we can do another step and not only fight for race wins, but also make the race wins happen a lot more often and get the championship."