Sainz wants Vettel to stay involved with Formula 1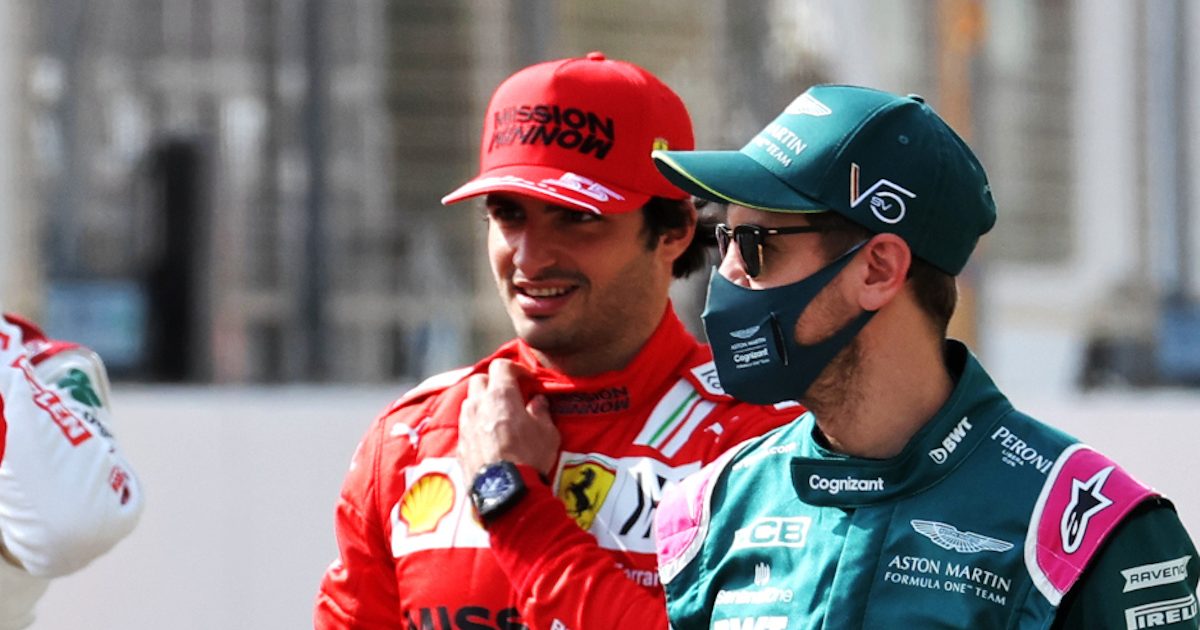 Carlos Sainz has stated his desire to see Sebastian Vettel stay in Formula 1 after the German announced he would retire at the end of the season.
The four-time World Champion will leave the sport having spent 15 years behind the wheel at BMW Sauber, Toro Rosso, Red Bull, Ferrari and Aston Martin.
Tributes have been pouring in for one of the paddock's most loved figures and current Ferrari driver Carlos Sainz has added to those well-wishes.
The Spaniard was a simulator driver during Vettel's Red Bull days and said the German was always happy to give him advice on how to improve.
"For me since even before arriving to Formula One, [he was] a great role model," Sainz said in the Hungarian Grand Prix press conference.
"I was privileged enough to be simulator driver when he was at his peak in Red Bull winning the Championships and I could see how professional he was and it gave me a very good insight into how you need to behave to be a successful Formula 1 driver like he was.
"I remember those years very well. He always had kind words for me, [he would] stop and have a chat with me and give me some advice. He's a great role model, as these guys have said already, and he's [an] ambassador for the sport, not only for the sport, but I think also for the younger generation that is coming through."
THANK YOU SEB!! 🙌🏼🙌🏼

Let's finish this season on a high with some proper racing!!

–#Carlossainz pic.twitter.com/Sl5GCjzrab

— Carlos Sainz (@Carlossainz55) July 28, 2022
Sainz elaborated on that point to Sky Sports F1 later, describing Vettel as a role model who made him feel important.
"For sure he was one of my my role models, if not my [main] role model because he was there winning all the titles with Red Bull while I was doing all the simulator, listening to his debriefs.
"Especially what struck me the most was the way that in any given moment he would still have a moment to have a chat with me ask about my races, my career, about the simulator, about my feedback or whatever and give me an importance that I don't think I had at the time. It made me feel good and it made me feel proud of the job I was doing in the simulator."
The 27-year-old also said he hoped it would not be the end of Vettel's involvement in the sport and that he would return in some capacity.
"[It is the] type of career that you would look up to. Always getting on well with all the teams and everyone in the paddock loves him. You will not hear someone speaking bad about Seb and I think this just speaks about his personality, his life as a human being not only as a driver.
"I think we will miss him but I hope that we can see him back in the paddock also helping the sport to develop in certain areas that he's [been] very vocal about recently and I hope that he can keep giving us a hand in that side."
Sainz gets 9/10 despite Ferrari strategy confusion
Carlos Sainz had a tough job on Sunday, but he fought back as well as he could in the circumstances.