Carlos Sainz wants to unleash 'consistent Carlos of 2021' again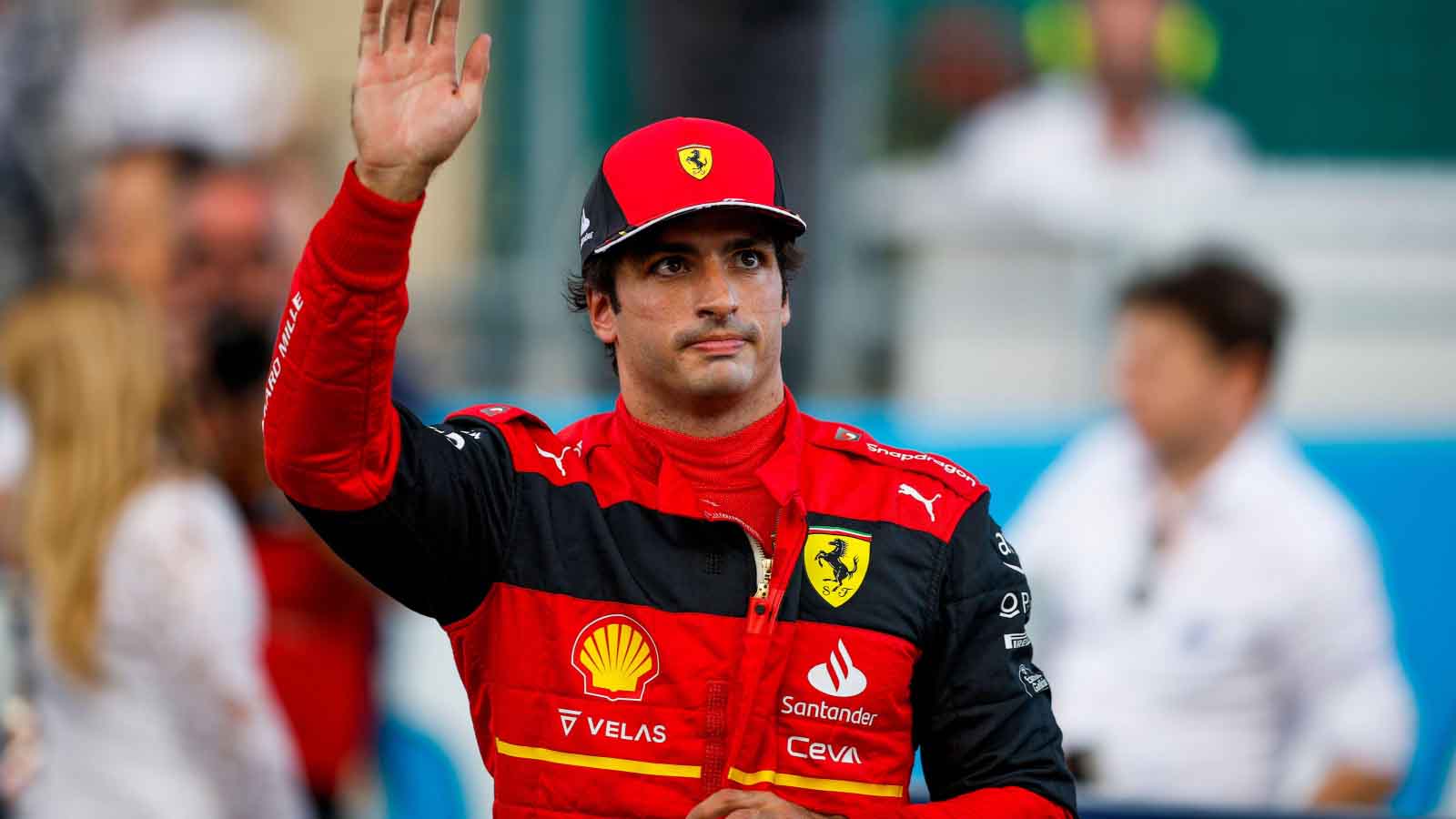 Ferrari's Carlos Sainz is eager to re-capture his 2021 consistency in order to produce a stronger title challenge in 2023.
The Spaniard finished every race in 2021, his first year with Ferrari, with that consistency helping him to beat Charles Leclerc in the Drivers' Championship and secure fifth place overall.
However, Sainz wasn't able to replicate that form into 2022, instead retiring from five Grands Prix during the season – including three first-lap retirements at Imola, Suzuka, and the Circuit of the Americas.
As a result, Sainz is hopeful of a much more straightforward year in 2023, his third season dressed in red.
"At the beginning, I had two consecutive retirements (Melbourne and Imola)," Sainz said, as quoted by Motorsport.com.
"And, at the end, I was driving well, but I had the accident in Austin when I started from pole position, and also the car was no longer there to win.
"I have had many highs and lows. For next year, hopefully, there will be fewer low points and many high peaks to be able to have a more linear season."
'Consistent Carlos' can fight for the World Championship…
Having won his first race in 2022, crossing the line first at Silverstone, Sainz said he's targeting a season-long championship assault by going back to being 'Consistent Carlos'.
"To win races, I already know what it is, but if you want to fight for the world championship, you have to be consistent," he explained.
"If you're at the front, the worst result is fifth or sixth, but with six or seven retirements that we've had, a series of points will go away that make you miss the world championship – although it's also true that Verstappen and Red Bull have been stronger.
"I believe that by learning those couple of lessons and going back to being the consistent Carlos of 2021, who I think will finish all the races, you can fight for the world championship.
"I am going to put the effort and the desire year after year, but then the circumstances have to arise to have one of the best cars and take advantage of it.
"This year is the first that I have had a really competitive car and it has made me learn a lot. I am sure that I will take advantage of this to improve in the future."
Carlos Sainz: Ferrari need to develop more than Mercedes and Red Bull
Sainz had been quite vocal during 2022 about a problem in the Ferrari, one he felt was an "inherent" design issue, which prevented him from making good starts. Looking at areas where he feels Ferrari need to improve for 2023, Sainz highlighted this issue once again, as well as calling for a slicker operating team.
" I think we need to be better at executing races, whether that's the starts, for example, like for me," he told Sky F1 in Abu Dhabi.
"This year, we've had a problem, an inherent problem in the car, that doesn't allow us to start well.
"The second point is obviously strategy and getting the right calls and the right tyres onto the car on Sunday. This is something that we're working on for next year. And then there's the development. We want to beat Mercedes and Red Bull, we need to develop more than them."
Read More: Carlos Sainz identifies two areas Ferrari need to improve for 2023