Celebrating Ayrton Senna – 25 years on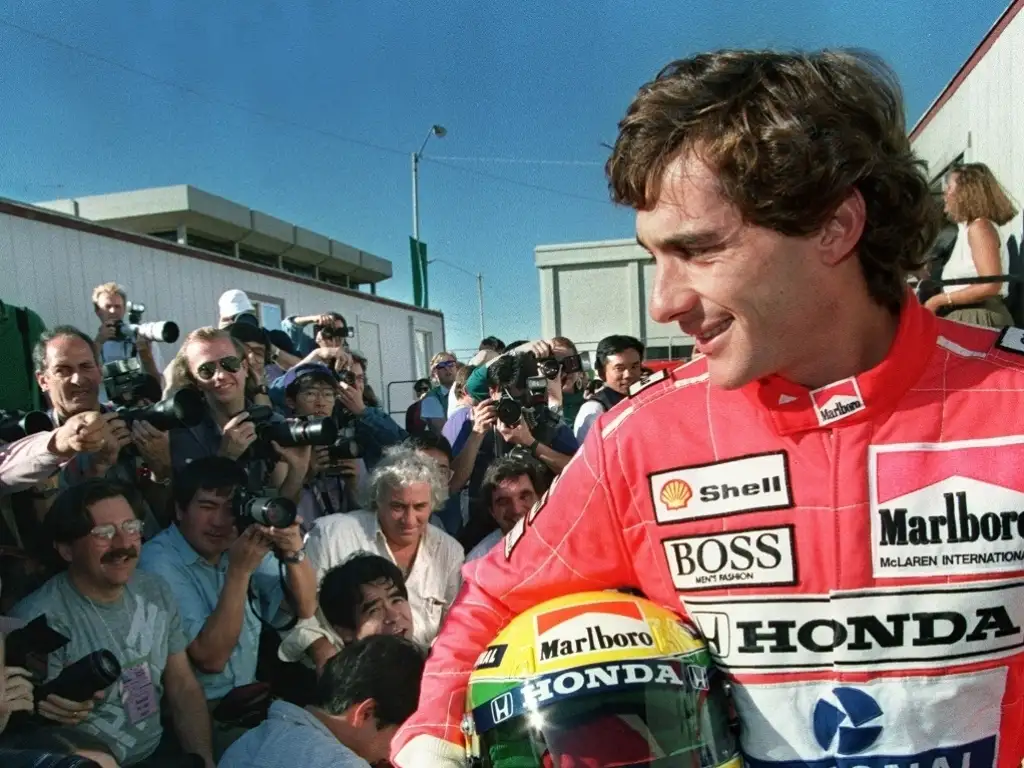 We recently celebrated the 25th anniversary of Ayrton Senna's passing, with tributes flooding in from fans and sporting professionals across the globe.
He has inspired a generation of elite drivers to strive for greatness on four wheels. Lewis Hamilton and Michael Schumacher immediately spring to mind. But for those who were perhaps not even born when he was around, or even those who just want to relive the heroics of such a talented Brazilian, let's touch on his incredible career in F1.
Senna's Records
Ayrton Senna still holds plenty of Formula 1 records to this day. Eight to be exact. Lewis Hamilton shares the record with Senna and Schumacher for the most consecutive pole positions, but it wouldn't be a surprise to see the Brit snatch this one for himself soon. With the car he has this season, he could do it this year, we'll see. Hamilton is odds on at 5/6 to win the Drivers World Championship once again, but his teammate, Valtteri Bottas, might have other ideas.
Senna also shares another record with Alain Prost and Damon Hill, and that's the highest percentage of front row starts in a season. They all hold a 100% record.
Here's a list of the record's the brilliant Brazilian still holds:
Most wins leading throughout a Grand Prix – 19
Most consecutive pole positions – 8
Most consecutive front row starts – 24
Most consecutive wins at the same Grand Prix – 5 (Monaco)
Most pole positions at the same Grand Prix – 8 (San Marino)
Most consecutive pole positions at the same Grand Prix – 7 (San Marino)
Most consecutive podiums at the same Grand Prix – 7 (Hungary)
Highest percentage of front row starts in a season – 100% (1989)
Ayrton's Greatest Rivals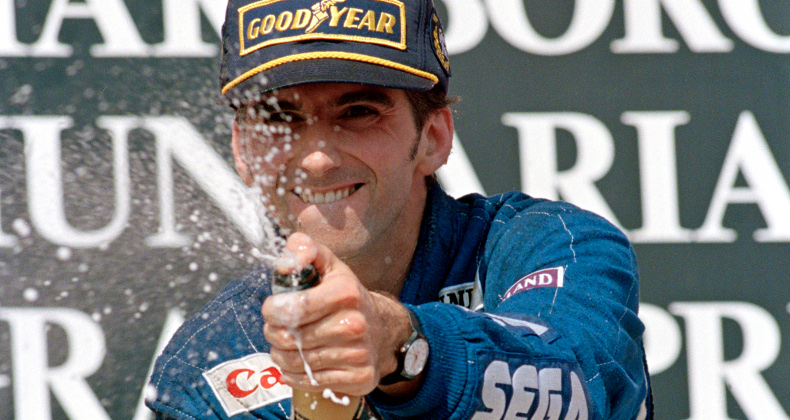 Senna had his fair share of run-ins with drivers and teammates over the years, but that was just part of who he was as an individual. He was feisty. Passionate. Damon Hill was a rival and a teammate during his career, and they had a good battle at Interlagos in 1993.
It was Senna who mentally caused Michael Schumacher to crash at the 1992 French Grand Prix, which started a rivalry that looked to be coming to a head in 1994, but sadly we didn't get to see the intense battle that was brewing.
Nelson Piquet was another driver who took a disliking to Senna for one reason or another. It was way back in 1983 when Piquet didn't want Senna as a teammate at Brabham. Piquet even went as far to say, years later, that Senna would have never won a race in this day and age.
Alain Prost. Who can forget that rivalry? Even though they were teammates, it seemed as though they were literally at each other's throats every single race. Take the race in Monaco in 1984, for example. Senna passed Prost in the rain thinking he'd won it, but the race had already been stopped due to the bad weather on the 32nd lap. Full points weren't awarded that day as 75% of the race wasn't completed. Unluckily for Prost, he ended up losing out to Niki Lauda by half a point in the race for the Driver's Championship.
Senna's Legacy Lives On
We all know what happened on that fateful day in Imola on 01 May 1994, but what Senna's gone on to achieve since has been remarkable. The work he was doing with the underprivileged in his and his mother's homeland has continued. He wanted to make a difference, and he's certainly doing this even now, in 2019. If you haven't seen the film 'Senna' yet, make sure you do! It came out in 2010 and, well, we won't spoil it for you, just make sure you watch it. It's fantastic.
Senna inspired Lewis Hamilton to become the champion he is today. He will continue to inspire others, and his legacy will continue to live on for many, many years to come. Ayrton Senna, thank you. We all still miss you.