Chandhok slams Ferrari for not mounting 2019 title challenge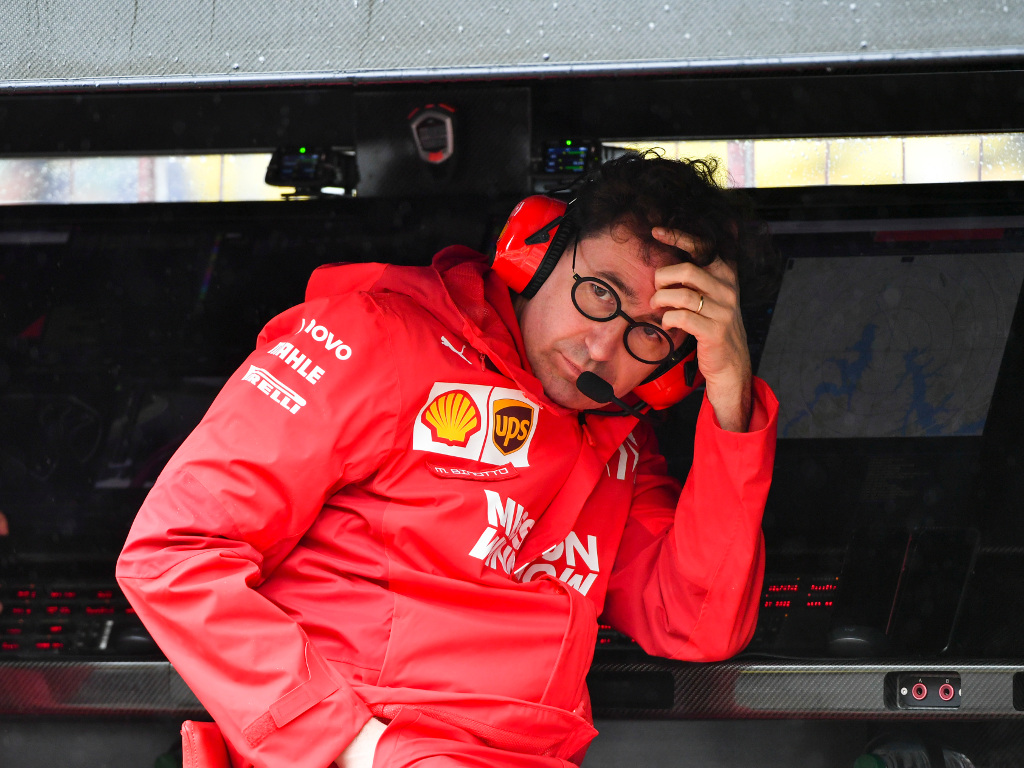 Ex-F1 driver Karun Chandhok has called out Ferrari for a series of mistakes that robbed the sport of a real title battle in 2019.
Mercedes dominated the opening stages of 2019 as Lewis Hamilton and Valtteri Bottas picking up the winners trophies on offer at all of the opening eight races, with Max Verstappen stopping that run when he took victory for Red Bull in Austria.
But by the time Ferrari and Red Bull emerged as true challengers to Mercedes after the summer break, the damage was done.
That being said, Ferrari in particular had chances to win before this stage – reliability issues cruelly robbed Charles Leclerc of victory in Bahrain, while Sebastian Vettel spun behind Hamilton in Sakhir before making an error which cost him the win in Canada.
Further issues followed for the Scuderia with the low coming in Brazil where Leclerc and Vettel wiped each other out of the race. This frustrates Chandhok as, without the mistakes, he thinks Leclerc should have gone into the season-ending Abu Dhabi GP "nine points" behind Hamilton.
"I think the whole season, the picture has been completely skewed if you ask me," Chandhok said during Motorsport Magazine's 2019 season review podcast.
"If you add up all of the mistakes, there were so many from Ferrari, Leclerc and Vettel across the year, they should have come to Abu Dhabi with Charles only nine points behind Lewis.
"Admittedly Mercedes had a better car at 75% of the races, but low-drag circuits like Spa, Monza, Singapore for Mercedes is an achilles heel in many ways. There were probably six races in the year where the Ferrari was unquestionably the better car.
"Red Bull started off on the back foot, the front wing change hurt them much more than everybody else, it took them until Austria when they brought an update to really join the party, and Max [Verstappen] duly won.
"But by then Mercedes had won the first eight races, so I think overall it's a bit of a shame because the Championship battle could and should have been so much better and tighter.
"Once again though Ferrari are the perennial underachievers."
Throughout 2019 Ferrari treated us to a fair few strategical blunders, and Chandhok said at times it was simply a "joke".
"Sochi, the whole team orders thing was just a joke, on lap three you're trying to impose team orders," he said.
"And actually it needed Seb in the cockpit to say 'what are you talking about? Let us go in the first stint and break away from Mercedes because you want to break the threat. It's a one-stop race, sort it out after the pit stop'".
"Seb was absolutely right, but when he had the engine issue they were in the middle of sorting out the pit stops, and they've just swapped over [the drivers]. Instead of making him stop somewhere which isn't going to induce a Safety Car, they make him stop at a part of the track where you have to get a Safety Car and it cost them the win. Some of it is just basic.
"In Monaco [during Q1] they didn't send Leclerc out for another run. It doesn't matter how many tyres you don't have in Q2, if you're out in Q1 in Monaco you're finished.
"It's just some fundamental things where you look at it and think 'what are you doing?'".
Follow us on Twitter @Planet_F1 and like our Facebook page.