Change in driving style helped Hamilton win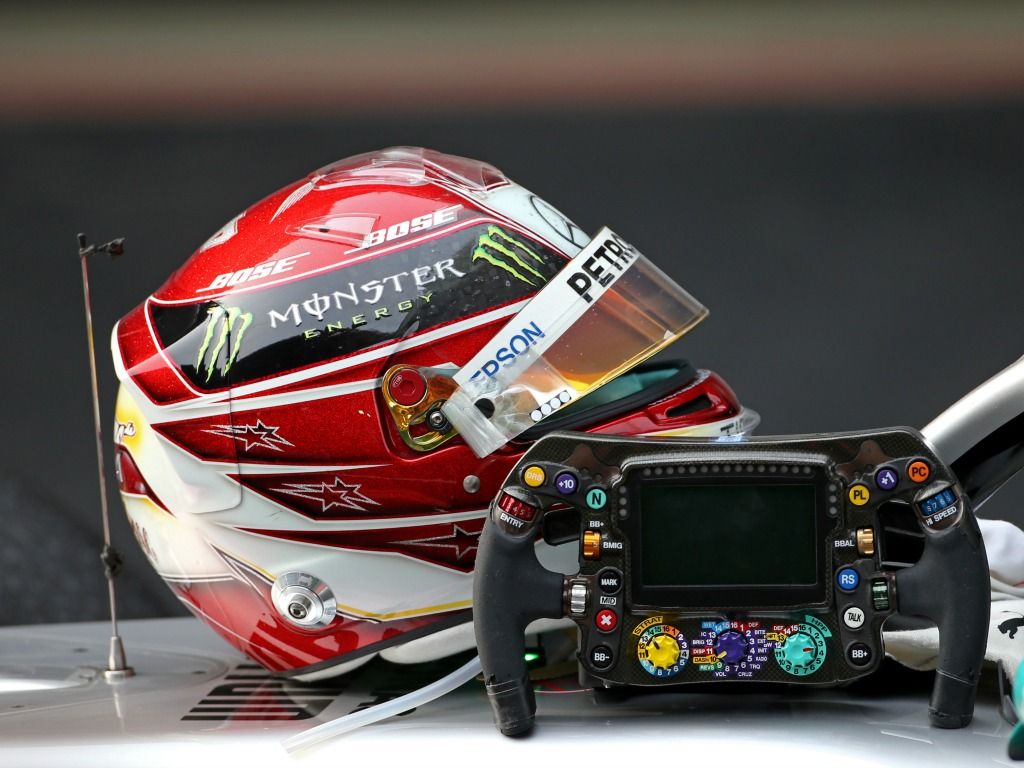 Lewis Hamilton has said he toned down his usual "aggressive racing style" to help him win the Chinese Grand Prix.
Hamilton is World Championship leader once again by six points after recording back-to-back victories and his 75th win of his glittering career.
Once Hamilton got the better getaway compared to pole-sitter and team-mate Valtteri Bottas, the rest was history.
But, whilst the win was straightforward, his weekend as a whole was not as easy.
"Through the weekend, the car's really not liked how I drive at this track," said Hamilton.
"I was always really quick here and my aggressive driving style worked really well, and then I used that in the last two years and the tyres would not allow it and the car would not allow it and I seemed to have lost a lot of performance.
"I really had to be quite dynamic to change my natural driving style, shift it to a different way.
"I only really got there at the end of qualifying, and then in the race, it was a little bit back to what my normal driving style would be, so once I got into the lead I was able to maintain position and do what I do."
YES!! GET IN THERE!!! @LewisHamilton wins #Race1000!! What a drive! 🙌 #ChineseGP pic.twitter.com/itGZPbC0Kv

— Mercedes-AMG F1 (@MercedesAMGF1) April 14, 2019
Hamilton was also delighted to mark the 1000th World Championship event with yet another Mercedes 1-2.
"It's not been the most straightforward of weekends but what a fantastic result for the team. Everyone has worked so hard," he added.
"We didn't know where we would stand with the Ferraris, they were so quick in the last race.
"Valtteri was quick all weekend, he did a great job today, and to have a one-two together is really special on the 1000th GP.
He then added to Sky Sports F1: "I was just happy I was able to move forwards and make improvements in areas.
"It doesn't matter if you're not perfect, just as long as you make improvements, which I did."
"The work doesn't stop. We still have 18 races to go and a lot of work to do."
Follow us on Twitter @Planet_F1 and like our Facebook page.