Channel 4 to show Abu Dhabi GP free-to-air
Channel 4 have reached an agreement with Sky Sports to show Sunday's big World Championship showdown in Abu Dhabi free-to-air.
Lewis Hamilton and Max Verstappen will line up for F1's most eagerly awaited title decider for many years at Yas Marina, level on 369.5 points apiece.
The method for Hamilton to secure a record-breaking eighth Drivers' crown is very simple – score more points than Verstappen, who is ahead on countback via his greater number of race wins this season.
Apart from the British Grand Prix, Sky have exclusive live TV rights to broadcast Formula 1 in the UK, but the huge level of interest in this climax to a thrilling season has rendered the Abu Dhabi Grand Prix an exception.
Channel 4, who show delayed highlights of qualifying and races from all other rounds of the calendar, have reached an arrangement with Sky to bring the decider to free-to-air TV.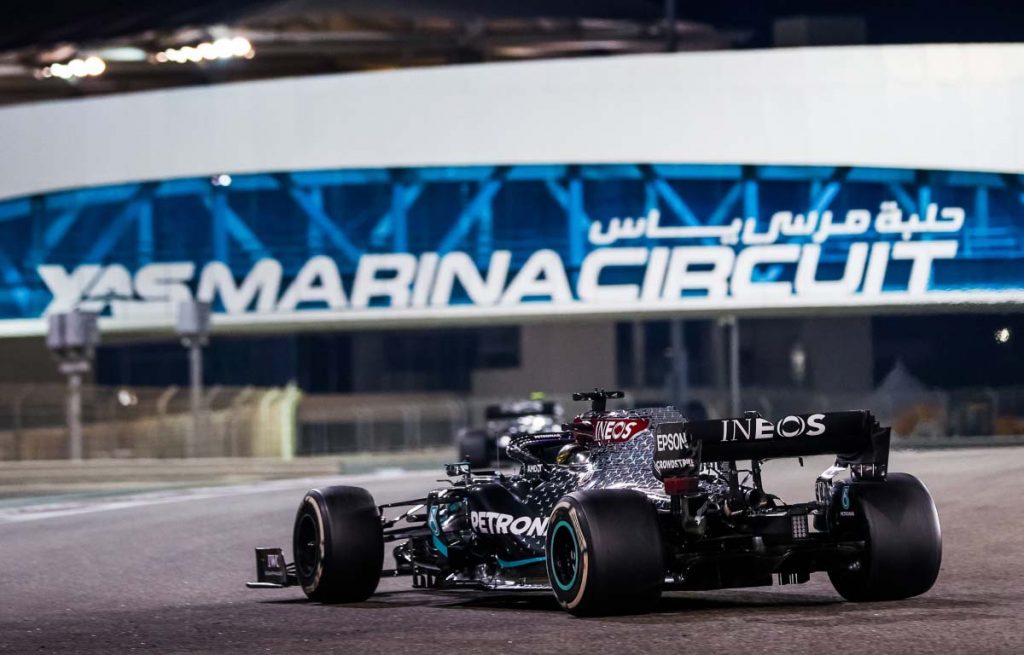 The Channel 4 schedule originally had an episode of The Simpsons and the Puss in Boots animated movie occupying the slots the grand prix would fill, but they are now set to be replaced by F1.
The news marks a departure from what was reported a couple of weeks ago when it seemed unlikely Sky would share the live rights for Abu Dhabi.
However, for Channel 4 it is another coup because they also acquired the ability to broadcast live the US Open tennis final won by Britain's Emma Raducanu – a big Formula 1 fan – in September alongside Amazon Prime.
Stephen van Rooyen, EVP & CEO UK & Europe Sky, said: "Sunday's grand prix is one of the biggest sporting events in the last decade and could be a historic moment for British sport.
"We've chosen to gift the race to the whole country at Christmas through our partnership with Channel 4, so everyone can be part of a huge national moment as Lewis Hamilton goes for a historic eighth World Championship title.
"The brilliant Sky Sports Formula 1 team will give viewers on Channel 4 and Sky Sports the best insight, commentary and analysis of every twist and turn of this most eagerly anticipated final race of the season.
"Additionally, all Sky TV customers will have live coverage of the important qualifying session on Saturday, and the race on Sunday – which we will also show live on Sky Showcase."
Formula 1 President and CEO Stefano Domenicali said: "We are excited that Sky will make the grand prix on Sunday available to Channel 4 viewers so everyone can tune in live for the thrilling finale to this epic season.
"Sky's passion for Formula 1 is incredible and this generous gesture shows their love of the sport and the millions of fans in the UK. We are all looking forward to Sunday and hope all the fans will be glued to their screens."
PlanetF1 Verdict
F1 finale broadcast live on Channel 4
Channel 4 will be broadcasting the final race live.