Mistakes, strategy, Sainz: What Charles Leclerc must overcome to win the World title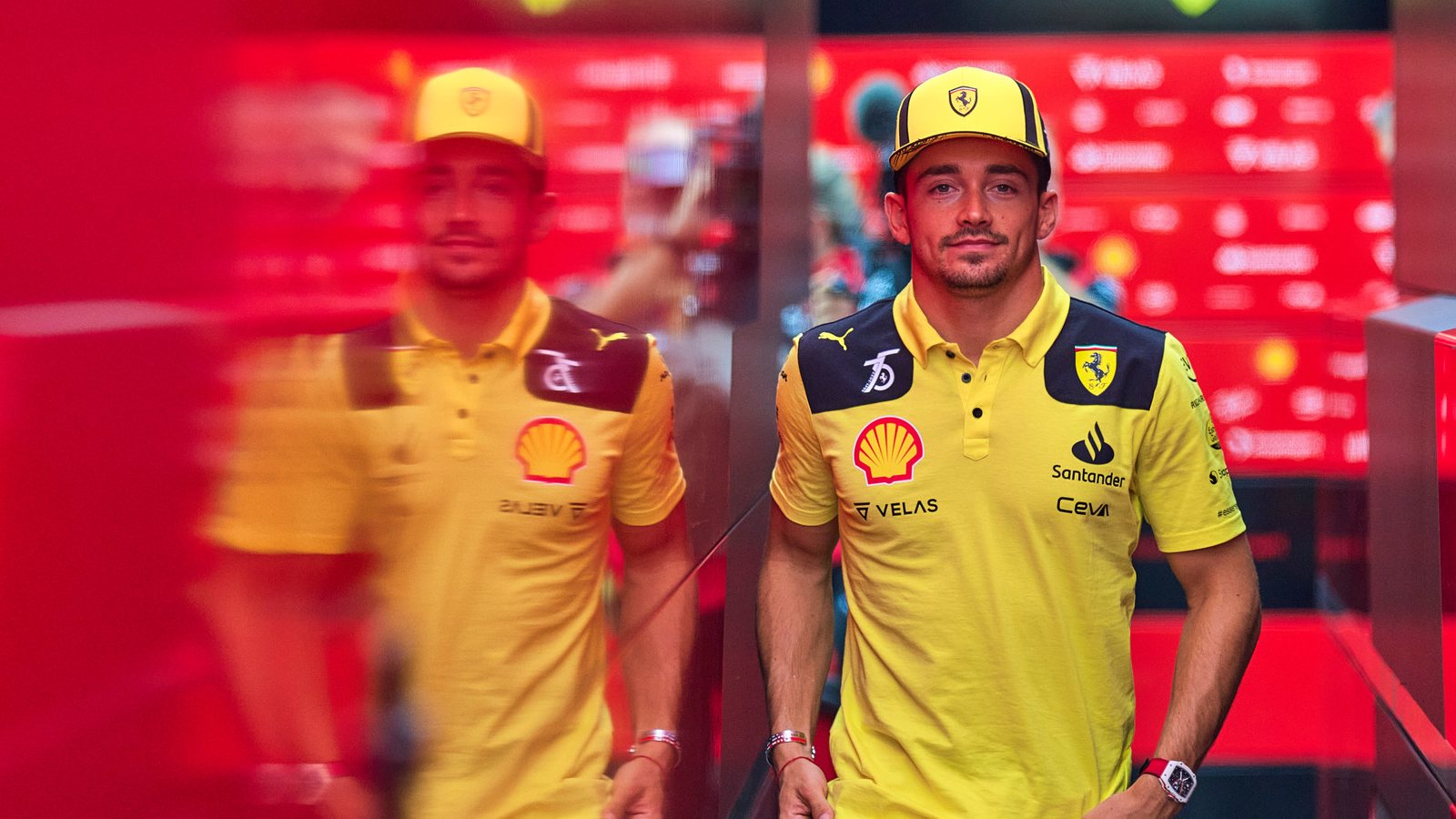 If there was one radio clip to sum up Charles Leclerc's 2022 season, it was the foiled-Bond-villain-esque scream of "No!" the Monegasque let out following his crash in France.
Full of anguish, full of pain and perhaps the moment that the Ferrari man accepted the title was no longer his to win.
The 2022 season was an endurance test for Leclerc and one that challenged not only his racing credentials but his ability to keep cool as the hits kept on coming.
The pressure has always been high on Leclerc. Just the fifth driver to hail from the racing cathedral of Monaco and the first ever to win a race, propelled into the hottest pressure cooker of them all at the age of 21 and at a time when Ferrari looked anything but title contenders.
But even during the barren years, Leclerc's stock has only grown. The occasional win along with a few podiums had everyone believing that one day he would be challenging for the World Championship but perhaps no one expected that day to come so quickly.
He raced out of the blocks in 2022, winning two of the opening three races but while it seemed then that both titles were only going one way, it proved to be a false dawn. Red Bull was resurgent and Max Verstappen's relentless excellence suffocated Leclerc out of the title race.
So Leclerc finds himself in an unusual position as he prepares for the upcoming season. 2022 was his best year by every metric – most wins, most podiums, most points, most poles and yet – but when the 25-year-old looks back, it will be with regret at what could have been.
At times, Leclerc was hamstrung by his team's baffling decisions but he too is not without blame. The costly crash at Paul Ricard when he had been leading the race, the spin at Imola that sunk him down the grid. Compare these to Verstappen who was near faultless and the fine margins in a title race become all the more apparent.
If Leclerc wants to be holding the Drivers' Championship trophy the next time he is at the FIA prize giving gala, he must first eliminate these kinds of mistakes from his repertoire. His errors alone cost him almost 35 points which, while not enough to catch Verstappen, would have been enough for him to comfortably secure the P2 spot.
PlanetF1 recommends
Revealed: The top 10 highest F1 points-scorers of all-time using unique formula
The five most entertaining drivers on the F1 2023 grid
Where are they now? The F1 2008 grid for Lewis Hamilton's dramatic first title
But Leclerc's mistakes cannot be taken in isolation for it was also the team that often let him down. Ferrari's strategy calls in 2022 ranged from wrong to downright absurd and while Carlos Sainz was also a victim to this indecisiveness, it seems Leclerc was at the wrong end more times than most.
The decision to pit him for slicks moments after putting on the inters cost Leclerc his much-coveted home race win. At Silverstone, they chose not to pit leader Leclerc late on leaving him vulnerable to those who had, including eventual winner Sainz.
The Hungarian disaster which saw Ferrari opt for hards when the rest of the field went for the medium appeared to be the final straw with Leclerc taking a more involved approach in strategy from that point, leading his race engineer to repeatedly ask if would like to swap to plan E.
But while a driver's input into strategy is key, having them become de facto lead strategist is not an ideal headspace for them to be in.
The final job on Leclerc's to-do list if he is going to seriously challenge for the title is to establish himself as Ferrari's number one driver once and for all.
It is clear that Leclerc is the favoured son at Ferrari, especially as the team opted to back him over four-time World Champion Sebastian Vettel, but there were moments in 2022 when Sainz was given the preferential treatment.
While this is good for the Spaniard's morale, the reality is it is rare to not have an established number one driver win the title, something that has not occurred since Nico Rosberg's 2016 win.
In another comparison to Verstappen, Sergio Perez has earned the Dutchman plenty of extra points over the course of his Red Bull career whether that be by holding up Hamilton during the 2021 title run-in or moving aside without a fuss when the quicker Verstappen is behind.
This gives Verstappen the edge not over his own team-mate but also the rest of the grid, for he only has 18 drivers he is competing against in a weekend. While that Red Bull relationship looks set to be tested in the coming year, it has already proved more than beneficial for the two-time World Champion.
Leclerc needs that edge if he is going to fight for the World Championship and in the early races of 2023, he must put in dominant performances that establish him as the firm number one.
2023 looks set to have one of the most varied title races in history with six candidates emerging as contenders even before the cars have hit the track but there is no reason to say Leclerc cannot be one of the favourites amongst them.
He has the talent but now he must build on the 2022 season, eliminate his mistakes whilst helping Fred Vasseur to change some of the structural problems, and if he is successful in that, he may just break the 16-year Drivers' title drought that haunts Ferrari.
Over to you, Charles.