Charles Leclerc acknowledges Ferrari need change, but 'not necessarily' with the team boss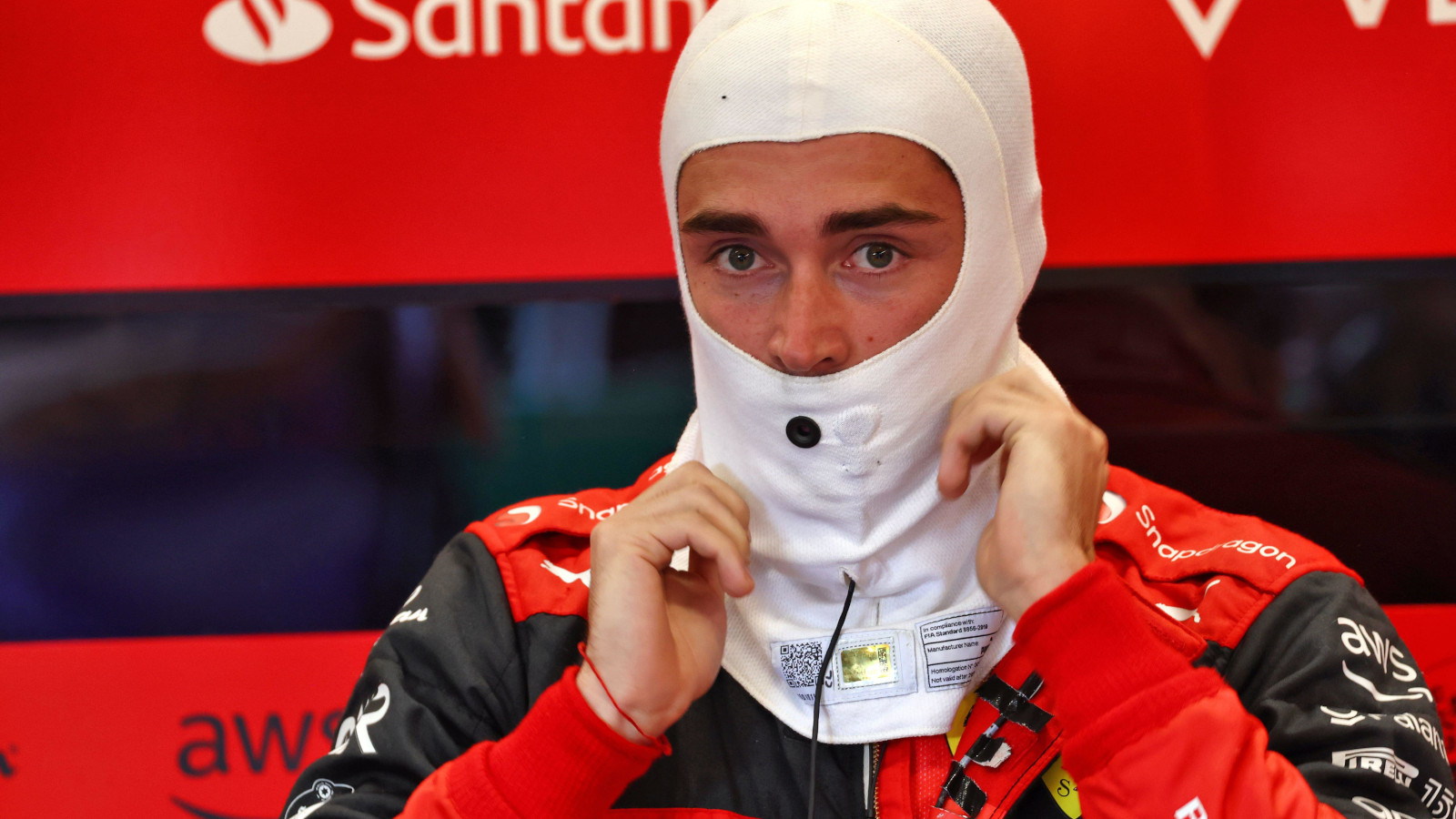 Although Charles Leclerc concedes Ferrari need to change, he says that in terms of their decision making and not the team boss position.
After a strong start to the 2022 championship, two wins in the first three races, Ferrari's title challenge and even their quest for race wins began to peter out.
Hampered by reliability problems and strategy errors, pundits bayed for blood with Sky Germany's Ralf Schumacher suggesting team boss Mattia Binotto would not be returning after the summer break.
But he did, the Italian remaining at the helm with Ferrari chief John Elkann giving him a vote of confidence.
However, as more errors crept into the Scuderia's game, Damon Hill summed it up after their qualifying drama in Brazil: "They are probably thinking 'what are we going to do wrong today'."
That Friday, with Ferrari sending Leclerc out on intermediate tyres in qualifying despite the track being dry, again led to rumours of Binotto's exit with Alfa Romeo team boss Fred Vasseur billed as his replacement.
Leclerc acknowledges Ferrari need to change something, but that something he says is the decision making.
"I think we have to change the way we make decisions," he told L'Equipe. "To be better on Sunday, that's what you have to change."
Told that to change the way decisions are made, Ferrari will need to 'change the people', he replied: "No, not necessarily.
"It's also the way you come to conclusions, it's the way the communication between the different engineers in the team works so that it's clearer.
"It is the way you have to focus on the important things and not on the details that then make you lose."
Should the Vasseur rumours turn out to be true, Leclerc will team up with his old boss from his Sauber days.
"So far," he says, "it's just rumours.
"In F1, there are always some and at Ferrari, even more… I learned not to think too much about these rumours.
"I focus on what I have to do on the track. And don't comment on rumours. Especially right now."
Leclerc isn't the first Ferrari driver to speak of changes, Sebastian Vettel admitting after his stint with the Scuderia that there were changes he thought they needed to make but never spoke up.
His former team-mate accepts this is true, but is sticking to the decision making line.
"There always needs to be a change in an F1 team, e.g. in the sense or in the way decisions are made," said the Monégasque driver.
"We showed in some races that we didn't reach the right conclusions, that we took too long to make decisions or that we didn't manage to make the right one. And on these things, we have to improve.
"So yes, we need to change that, the way, the process to arrive at the right decision."
Mattia Binotto says his future is not in his hands
Binotto was asked by PlanetF1 at the Abu Dhabi race weekend about the rumours of his imminent exit.
He replied: "Obviously, it is not down to me to decide, but I'm pretty relaxed. The reason why I'm relaxed is that I will always have open, frank and constructive discussions with my bosses, chairman [Elkann] – not only in the short term, but the medium and the long term.
"More than that, I think if I look back at the season, yes there are a few ups and downs. We are not today the fastest car on the track, but I think we achieved our main objective, which was to be back – to be competitive in the era of the 2022 cars.
"If I look at the way we started the season, no-one would have ever imagined Ferrari to be so fast at the start of the season.
"That is proof the team has worked very well through difficult moments in 2020/21. We remained united. I think it's a team which is not only working well, but has proved to be capable. There are still a lot of things that need to progress. Weaknesses have been shown.
"But I'm pretty sure that, as we did in the past, we will review and try to address them. The team back at the factory will focus on 2023, try to improve."
After two winless seasons, Ferrari claimed four race wins in 2022 on their way to runner-up in the Constructors' Championship.
Read more: Charles Leclerc disagrees with 'model student who never questions decisions' persona