Leclerc admits 'it's not easy' to handle the disappointment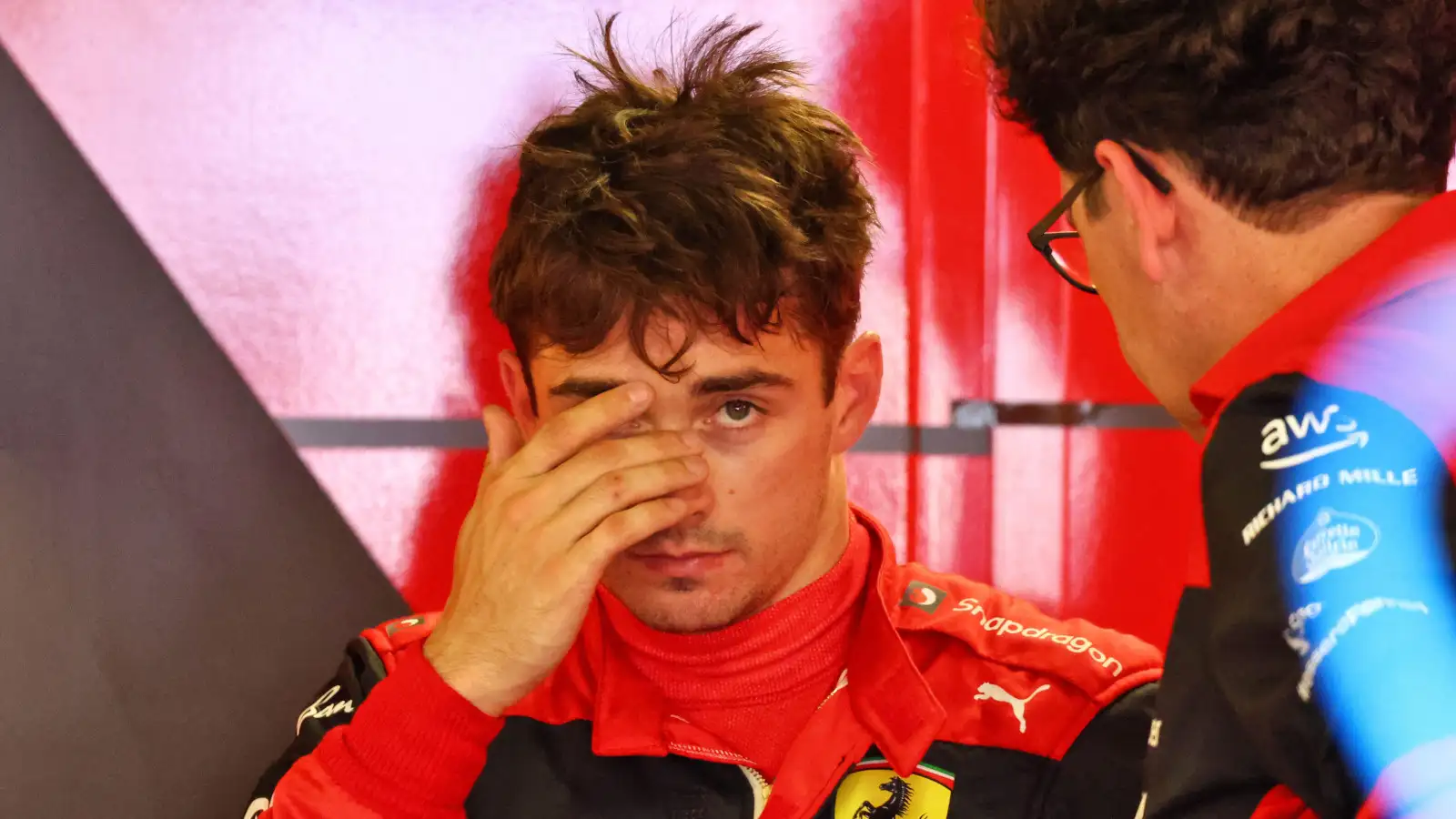 Ferrari's Charles Leclerc has said he's aiming to stay mentally strong, after a spate of bad luck and poor results outside of his control.
Leclerc is heading to Montreal for the ninth round of the 2022 Formula 1 season hoping for a reversal in his recent fortunes after four consecutive weekends of disappointment.
Having spun off and costing himself a potential podium at Imola, Leclerc's four weekends since have seen events spiral away from his control despite claiming pole position for each grand prix.
In Miami, Leclerc was powerless to defend against the faster Red Bull of Max Verstappen, and then had to deal with the major blow of retiring from a dominant lead in Spain as his power unit let go.
Pole position in Monaco was turned into a fourth-place finish by Ferrari after a poor strategy call against an aggressive Red Bull, while Leclerc then had to deal with a second engine blow-up while leading in Azerbaijan.
"It's the third disappointment in a row, and it's not easy," Leclerc told Motorsport.com after his Azerbaijan woes.
"But yeah, overall, I'm confident that mentally I will be as strong as I was five races ago, when I was leading the championship, at the next race, and the motivation is still there.
"But we need to get on top of those things. And obviously, reliability is something that we need to look into after the last three races. As a team, we need to maybe do a step on that."
Leclerc's Montreal weekend has already got off to a bad start, as the Monegasque driver missed his flight to Canada on Tuesday.
With Ferrari slipping to 80 points behind Red Bull in the Constructors' Championship, and Leclerc to 36 points down on Verstappen in the Drivers' Championship, he seemed to be at odds with the sentiments of team boss Mattia Binotto as he stated he's still targetting the World title.
"I believe we can win the championship still, but we need to be on top of those things," he said, emphasising his ongoing faith in the Scuderia.
Leclerc's retirement came shortly after Carlos Sainz was also eliminated, as the Spaniard pulled over with a hydraulic issue on Lap 9.
It's been a remarkable championship turnaround from just a few weeks ago, when Red Bull trailed a dominant Ferrari after Verstappen retired from two of the first three races. With Ferrari's Marc Gene expressing optimism that Ferrari can turn the situation around, Leclerc said he's hopeful of the same.
"After the last few races, I think we've shown that we've lost too many points there and we need to look into this," he said.
Ferrari woes continue with double DNF
Ferrari's Sunday in Baku was cut very short with both Charles Leclerc and Carlos Sainz failing to make it to the end.