Watch: Leclerc's race-winning overtake on Albon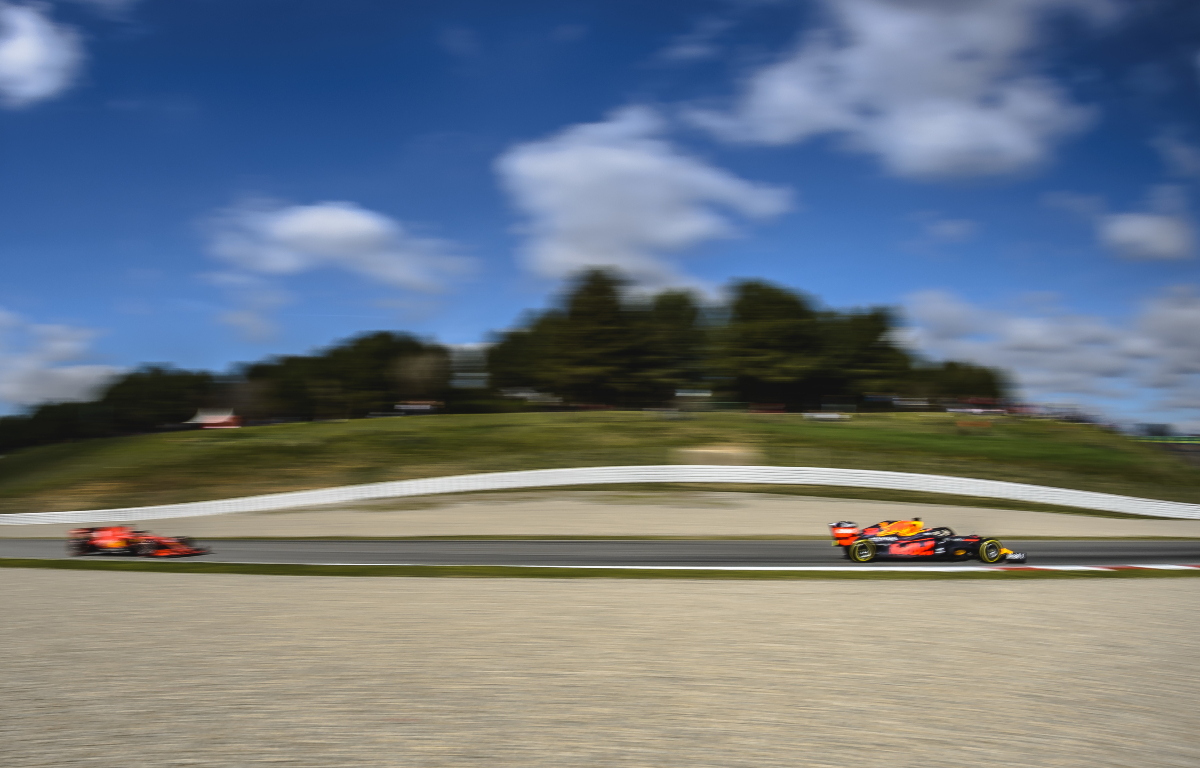 Charles Leclerc prevailed in a battle with Alex Albon to win his second straight Virtual Grand Prix, but it wasn't his cleanest victory…
The Ferrari man was the heavy favourite to win the third race of the series after he stormed to pole position in qualifying, but Albon put pressure him from the moment the light went out.
The Red Bull driver stayed within a second of Leclerc and, after diving into the pits on Lap 5, successfully pulled off the undercut to get ahead of the Monegasque.
The two then made their way through the field together, with Leclerc closing in on Albon each lap. Their battle finally came to a head on Lap 11.
Leclerc, using DRS and sitting in Albon's slip-stream, had a huge pace advantage on the pit-straight and opted to try a move down the inside.
The Thai driver just about left him enough space, and Leclerc made the most of it to barge his way through, forcing his rival off the track in the process, to take the lead.
Albon briefly looked poised to retake P1 after trying to swoop around the outside at Turn 3 but Leclerc, making contact with him again, held on.
It would prove to be the best and last chance Albon would get as Leclerc began to pull away and eventually take the win by just under three seconds. After his experience with a Red Bull in Austria last season, we're sure he was happy to be on the other end of an aggressive race-winning move this time around.
Follow us on Twitter @Planet_F1 and like our Facebook page.