'Mega payday' option identified as Charles Leclerc's risky Ferrari escape route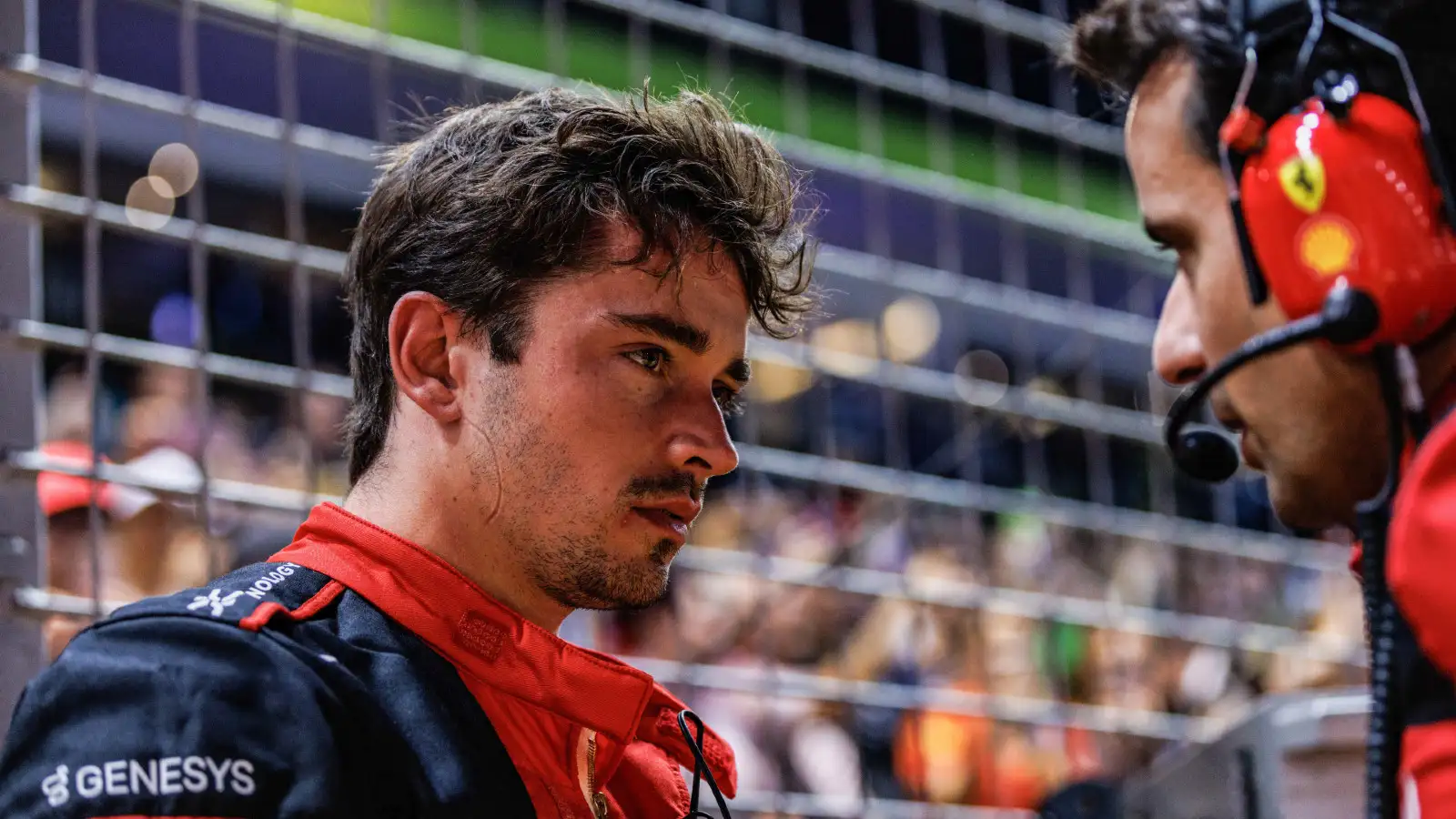 Autosport's Matt Kew believes Audi could become the only realistic alternative to Ferrari for Charles Leclerc, but questions whether it would be smart to join a team which appears to be behind schedule.
The landscape of Formula 1 is set to change completely by the time 2026 comes around, at which point a new generation of challengers and power units will be introduced.
We will also have a new name on the block in the form of Audi, who have struck a deal with Sauber which will see them operate as the Audi works team from that season, running the newly-developed Audi power unit.
Could Charles Leclerc take huge Audi payday?
Already, then, questions are being asked of the drivers over how they position themselves for 2026, Leclerc one of those with decisions to make as his Ferrari deal is set to expire at the end of 2024.
Ferrari has postponed talks until the end of the current F1 2023 campaign, a challenging one for the team and Leclerc which has sparked rumours that Leclerc could head for the exit door, even though he has repeatedly stressed his desire to stay, with no response from Ferrari.
However, unless Lando Norris actually made the move to Red Bull to create a McLaren vacancy, Kew cannot foresee another realistic opening for Leclerc other than Audi.
But, with Alfa Romeo-Sauber's progress having stalled in F1 2023, while Red Bull are claiming to be "miles ahead" of Audi in development of the 2026 power unit, Kew questions whether it is worth Leclerc taking that "mega payday" at Audi?
PlanetF1.com recommends
Most F1 wins by engine: RBPT take 31st victory with Suzuka triumph
Revealed: The five longest winning streaks by a single driver in F1
Asked on the GP Racing podcast whether Leclerc should stay at Ferrari or go, Kew replied: "I asked myself this question by looking at the alternatives.
"So, if and when [Lewis] Hamilton retires, I think Mercedes, based on current form, is more likely to go for Lando Norris. However, perhaps there is a turn of events where Lando Norris goes to Red Bull to partner Max Verstappen.
"Depending on how those play out, McLaren, upwardly mobile at the minute, is an option for Leclerc, but I don't see Red Bull or Mercedes going for Leclerc as a driver and I think that's because he is rapid, and his racecraft is good, but I think he's in a category ever so slightly below Verstappen and Russell.
"As like a naturally talented driver, I don't think he's quite a level for them in terms of intellect and how that can drive the team forward.
"So then you look at the alternatives, which is maybe a mega payday at Sauber/Audi. Well, what you hear about them…you look at Sauber, they're finally operating at the cost cap now they've had some investment from Ingolstadt, but they've made zero progress this season.
"And the rumours are Audi are months behind Red Bull Powertrains, months behind Mercedes with the 2026 engine regs, so basically, that's not a competitive step forward.
"So, maybe you are better off staying at Ferrari just for a dearth of alternative opportunities."
Ferrari are the only team to have found a way to beat Red Bull in race trim during F1 2023, Carlos Sainz having gone from pole to victory at the Singapore Grand Prix.
Read next: Christian Horner reveals his 'total expectation' for F1 2024 season