Leclerc's Austria wish after 'disaster' five-race run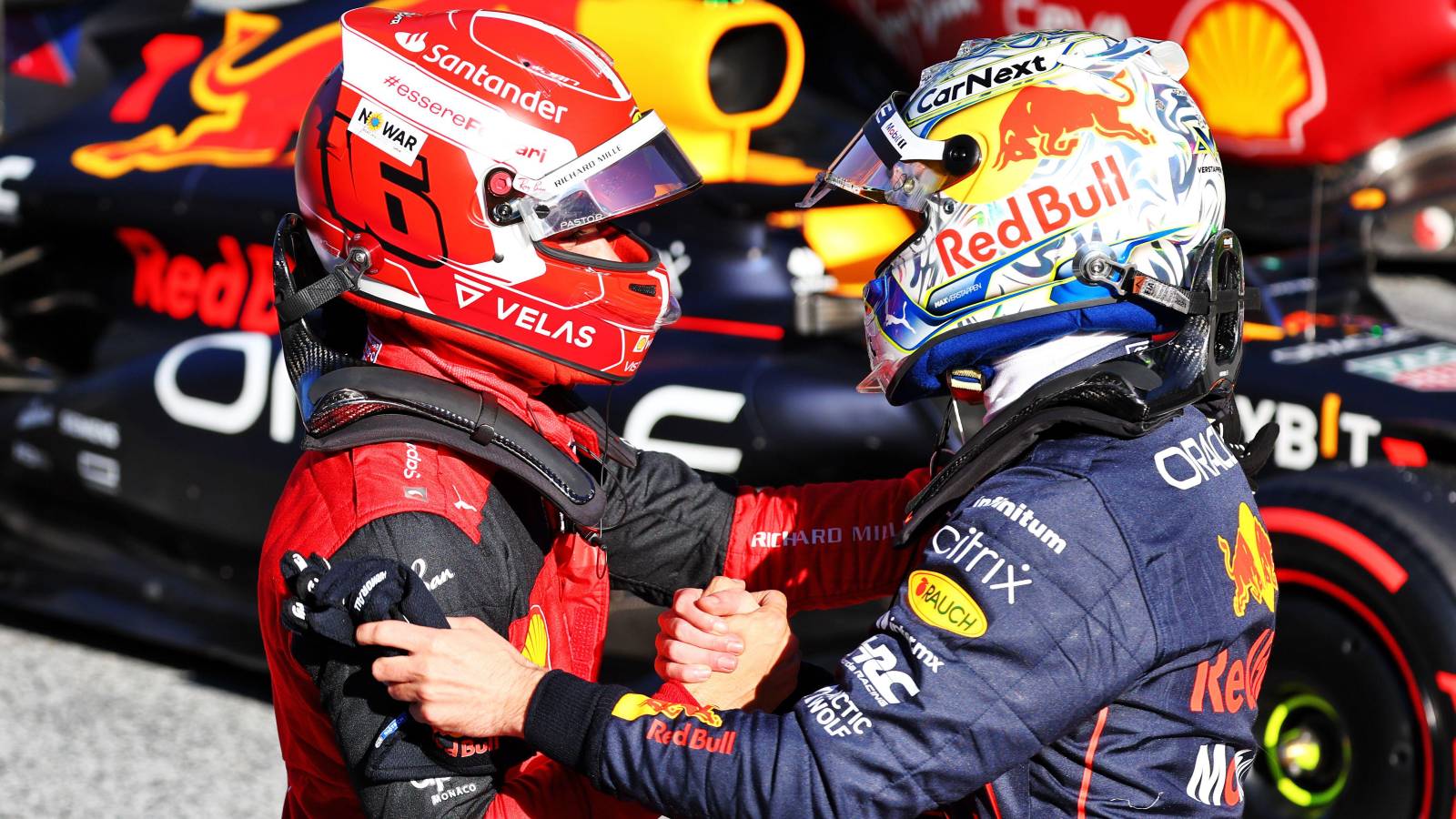 Charles Leclerc is desperate for a clean remainder of his race weekend in Austria following a string of damaging setbacks.
For a time it looked as though Leclerc and Ferrari would romp to the 2022 titles, but now it is Red Bull establishing control as Ferrari falter.
Leclerc has not won since the Australian Grand Prix in April, reliability woes and Ferrari strategy botches letting down the 24-year-old on multiple occasions.
The last five races in particular have been tough for Leclerc, P4 his highest finishing position in that time, so having secured P2 on the grid for sprint qualifying in Austria he is just after a clean sprint and Austrian Grand Prix to "score the points we deserve".
"I just want to have a clean race," he told Sky Sports F1 after qualifying.
"Obviously it has been five races that it's a bit of a disaster on my side. So yeah, I just hope everything will go clean and we can finally score the points we deserve."
Hamilton's qualifying ends in the barriers 💥😖#AustrianGP #F1 pic.twitter.com/vue7GDQYJm

— Formula 1 (@F1) July 8, 2022
Q3 saw two red-flag delays, both of those triggered by a crashing Mercedes.
Leclerc had taken provisional pole at the very end of the session, only for Max Verstappen to pip his time by a mere 0.029s to snatch pole. Just 0.082s covered the top three on the grid, with Leclerc's Ferrari team-mate Carlos Sainz set to start P3.
Those delays, Leclerc said, had hampered his ability to get the tyres back into their optimum working window.
"I think we all three [were] very, very close, it was an exciting qualifying," he said.
"In the last lap I struggled a little bit bringing the tyres back after such a long time in the pits, but Max was just a little bit quicker. So congrats to him and hopefully we'll have an exciting race tomorrow."
As the result of sprint qualifying will set the grid for the race, Leclerc knows he must be very cautious when it comes to choosing his battles.
That said, if an opportunity is there, he fully intends to take it.
"Patience will obviously be one thing, but obviously if there's an opportunity I will go for it," he affirmed.
"Tyre management will be a thing, it is important here and we can definitely play a bit of games with the management of the sprint race, so let's see what is possible. If nothing is possible, I'll just be patient and wait for Sunday."
Going so close to pole, Sainz said there had been still time left on the table and he knows where he could have found it.
Nonetheless, he was happy to have been to close to Verstappen and Leclerc on the timesheets.
Asked if there had been anything left on the table in Q3, Sainz replied: "Oh, for sure. When you look back and see how close it is, you go back to the lap and find places where you have left that tenth of a second that could have given us pole.
"The good thing is we put a good lap there at the end of Q3. It wasn't easy because the tyres were very cold after the red flag.
"Trusting the car into Turn 1, into Turn 3 wasn't the easiest, but I know where the lap time is, I just wish I could have done it a bit better. But I will take P3 and being close to these two guys."
Sainz expects a tough race weekend from here, citing Red Bull's tendency to take it up a notch with their race pace compared to qualifying trim.
However, he very much intends on making life difficult for the home team.
"We were quite close today. Normally when they are a bit quicker in qualifying, in the race they are definitely quick," said Sainz.
"So it will be a tough weekend from here, but we've definitely put ourselves in a good position to attack tomorrow to try and make their life more difficult and put pressure on them.
"I think with two cars close to Max like we are, it will be a good time to put pressure."
Where does Leclerc go from here?
Things haven't gone for Charles Leclerc in the past few races, so how can he get back into the battle at the front?