Leclerc 'struggled massively' but happy with P4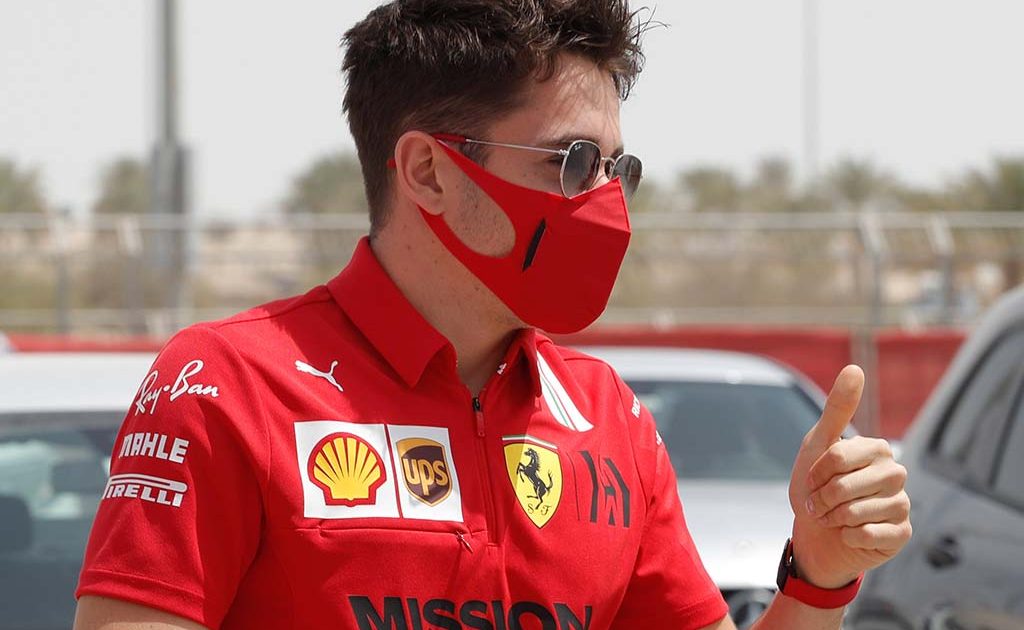 Charles Leclerc revealed he struggled during the Bahrain practice sessions but was "very happy" with his P4 finish in qualifying.
After having issues with their power unit last season, Ferrari went into the opening race weekend of 2021 hoping to see vast improvements compared to their 2020 engine.
It certainly looks like they have made strides forward if the Bahrain qualifying session is anything to go by, with Leclerc taking P4 and team-mate Carlos Sainz grabbing P8.
The weekend has not been plain sailing though.
Talking to Sky Sports F1, Leclerc said: "I don't know how it looked from the outside but I've been struggling massively this weekend. [In] FP2, FP3, [I was] struggling with the car, overdriving a little bit, not driving very well in general.
"I knew inside of me I could make a good lap, but until you do it you never really know if you can. Then we arrived at quali and the feeling was good from the beginning. I built up the pace and then I ran that lap in Q3 which I'm very happy of."
The Scuderia will be desperate to improve on their P6 in the 2020 Constructors' standings, and Leclerc feels they have made a significant improvement this year but is not getting ahead of himself.
He said: "I think we just have a much stronger car, whether it's in the balance, as I was saying on Friday, I think the car is a bit easier to drive compared to last year.
"We have a bit more power and I can feel it, but then we need to see relative to the others where we are at. It's still early days but it feels like we've done a significant step, considering the restrictions of the FIA on the developments of the car, so I think we should be very satisfied with the work we've done from last year to this year.
"It's only the first quali so let's keep our feet on the ground and keep working very hard, but it looks promising for now and I'm happy to be back a bit further up in the standings."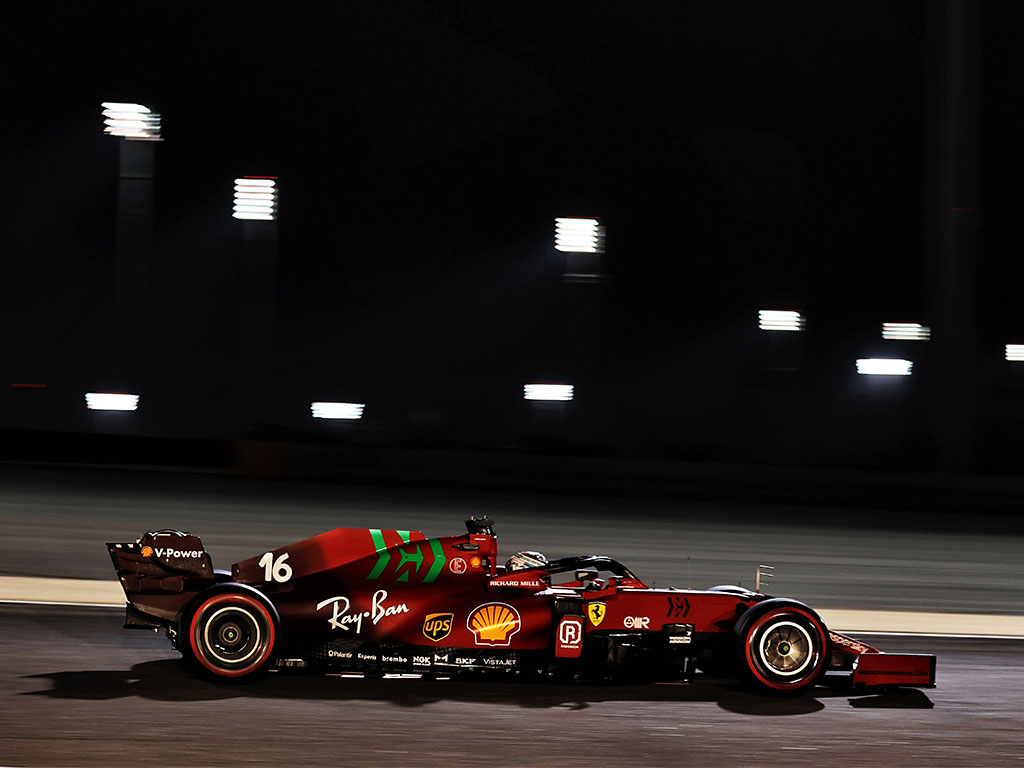 New subscribers to F1 TV Pro can watch the Bahrain Grand Prix for free with a seven-day trial. Sign up here! Please check to see if F1 TV Pro is available in your country.
Heading into Sunday's race, Leclerc is in a strong position, sitting only behind last season's top three drivers, but he has also been impressed by a team outside of the favourites.
When asked if Ferrari are competitive with cars around them, Leclerc answered: "Yes, I think so, but I have to say seeing yesterday I'm quite impressed with AlphaTauri. They were very quick on the race pace yesterday and they are also starting on medium tyres tomorrow.
"It will be tricky but our goal is to obviously try and at least keep our position. I think top three is realistically not reachable yet but fourth and I will be satisfied."
Sainz described his first Ferrari qualifying session as "stressful" following his incident in Q1 where a harsh trip over the kerbs caused the SF21 to shut down.
"It's been difficult. That situation has been really stressful, I didn't know what was happening," he told Sky Italy.
"But I have to say we had a good reaction after Q1, being able to do a good lap in Q2. And then in Q3 maybe we lacked a bit of experience and maybe an out-lap a little bit better to do a good lap in Q3.
"I didn't know exactly where to push to find the perfect lap. In Q1 and in Q2 I did some good laps, but I didn't like my lap in Q3. So I have still a lot to learn and a lot to improve, but in general I think so far it has been a positive weekend."
Sainz put his Ferrari P8 on the grid for the Bahrain Grand Prix, but felt his unfamiliarity with the car prompted a mistake in Q3.
"Yes, the out-lap was worse than in Q1 and Q2," he explained.
"So when you don't know the car very well, after a different out-lap you don't know exactly how the car will react then in the first sector. In that situation, I didn't know exactly what to do.
"I think it has been a really good start for me. Also in FP1, FP2, FP3, Q1 and Q2 I was always there close to my opponents, always doing good laps as well. Then in Q3 maybe I made a mistake, but the situation as well was not ideal. But I think in general I have to be happy."
Additional reporting by Luca Brambilla
Follow us on Twitter @Planet_F1 and like our Facebook page