Leclerc brushes off team order mess as no big deal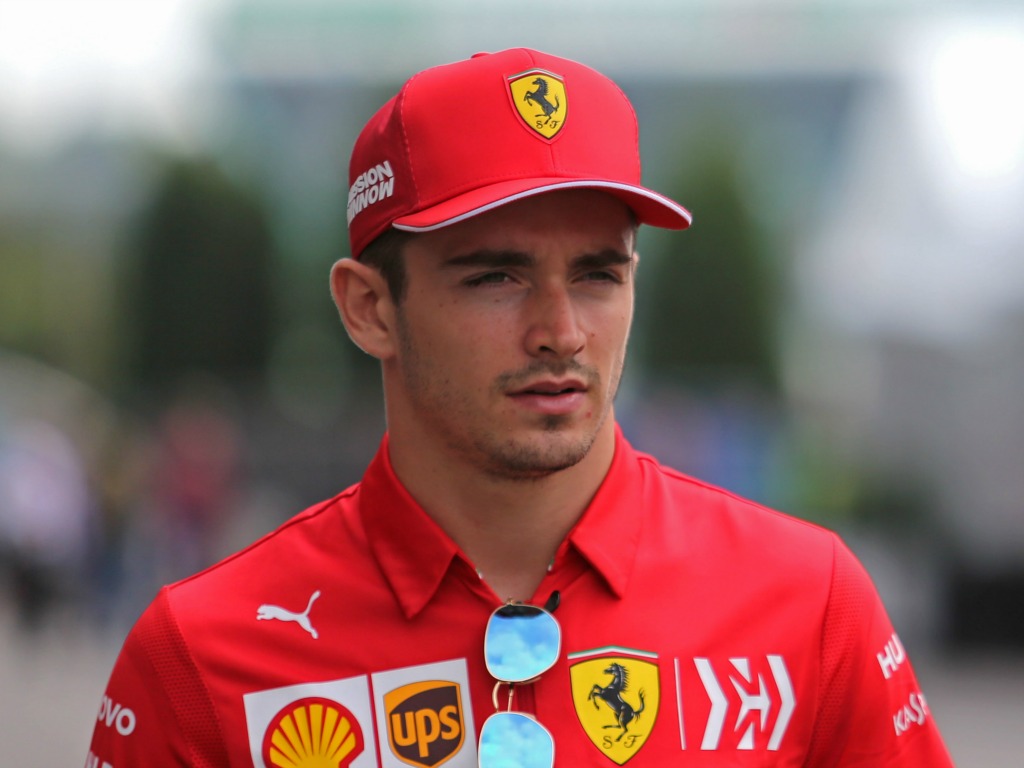 Charles Leclerc is ready to start from a clean slate in Japan after holding clear-the-air talks with Ferrari following the Russian Grand Prix.
Ferrari's winning run came to an end in Sochi, with the major talking point deriving from a breakdown in communication within the team as Sebastian Vettel ignored team orders and would not swap P1 back with Leclerc.
An MGU-K failure then brought Vettel's race to an abrupt end, whilst Leclerc was forced to settle for a P3 finish behind the two Mercs despite starting on pole position.
Ahead of the Japanese Grand Prix this weekend, Leclerc says there is no lingering hangover at Ferrari and the team orders incident is not as big a deal as made out to be by the media.
"Obviously there was some misunderstanding from the car," Leclerc told reporters in Thursday's FIA press conference at Suzuka.
"But we've had a discussion and I think everything is clear now. It felt like a huge deal from the outside but it definitely wasn't.
"But yeah…everything is fine."
Sebastian Vettel headed to Maranello on the Monday after the race in Sochi for positive and constructive talks with Scuderia boss Mattia Binotto, but Leclerc was not able to make it and held his own discussion instead.
"Unfortunately I had some things happening on the day he was in Maranello," Leclerc revealed.
"So we didn't have the chance to meet up together. But I had a meeting with Mattia and he had one with Seb the day earlier.
"And as I've said, everything is fine."
When asked what was more important to him at this stage of the season, staying in front of his team-mate or Red Bull, he replied: "Well the priority is always to do good for the team.
"But it's the same at every team, Seb wants to beat me and I want to beat him just as much.
"But the priority is to do the good for the team which we all do."
Leclerc also said that he and team will ensure that a repeat of what happened in Sochi will not occur again.
"I think that's clear from the beginning of season we need to obey team orders," he said.
"And what is clear is that the situation wasn't clear for both of the drivers starting the race.
"I think that's the most important so we spoke about it and we'll make sure this situation doesn't happen again in the future."
Follow us on Twitter @Planet_F1 and like our Facebook page.