Leclerc won't change driving style after French GP crash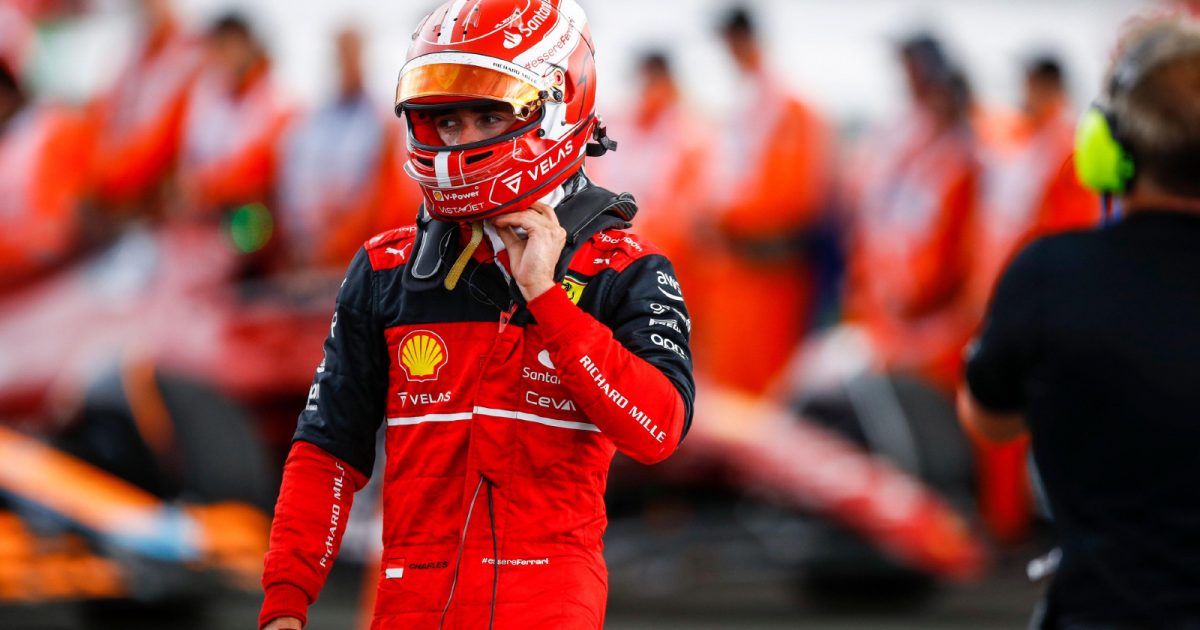 Charles Leclerc said he has no plans to change his driving style after a costly mistake denied him the win in the French Grand Prix.
The Ferrari man arrived in Hungary looking to put the events of last weekend behind, which saw him crash into the barrier whilst he had been leading, putting another dent in his fading title aspirations.
While the car has let him down on plenty of occasions already this season, it was Leclerc who was to blame for the mistake at Paul Ricard but the 24-year-old is being stubborn when it comes to his driving style.
Ahead of the Hungarian Grand Prix, he was asked by Sky Sports F1's Ted Kravitz if he would adapt his style to accommodate for the lively rear of the Ferrari car but Leclerc said he believed that style was what had brought him success this season.
"I think that's what given me the edge in most of the races this year in a way that I felt very good with a car," he said. "At the beginning of the year, I didn't really know how to manage it well in some tracks. Like Miami I struggled massively in the race but overall I felt I got better and better with it.
"So it's definitely something that I want to keep for sure, because there are loads of benefits of having it. The downside that comes with it is that it's much more difficult to drive but at the end of the day, I'm a racing driver and I need to be able to drive a car that is a bit oversteering.
Leclerc and Ferrari not ready to win titles yet?
Ferrari and Charles Leclerc have the right ingredients to win titles, but they're seemingly not quite ready yet.
"It's just I pushed a bit too much on that lap and paid the price for it. Now, having said that, that's it, it's the past, I need to move on and I'll focus one hundred percent on each race to try to do the best possible thing. The best possible reaction is to win this weekend and that's exactly what I will try to do."
Despite the frequent disappointments so far, Leclerc believes 2022 has been his strongest season in F1 and said he felt "ready" to fight for a World Championship.
"I do feel I'm ready," the Monegasque said. "If I look [at] the first part of the season especially, I think [this] has been my strongest season ever in Formula 1.
"I think in the race I did another step-up, which is good in terms of tyre management. So mistakes like last weekend still show that I've got some some way to go but I'm getting there and I know my worth.
"Then of course the moments like last Sunday, everybody puts you down and this is not easy, but that's fine as [it's] part of the job. I just need to focus on myself, grow from that and show everybody what I'm worth."