Leclerc picks his favoured classic Ferrari to drive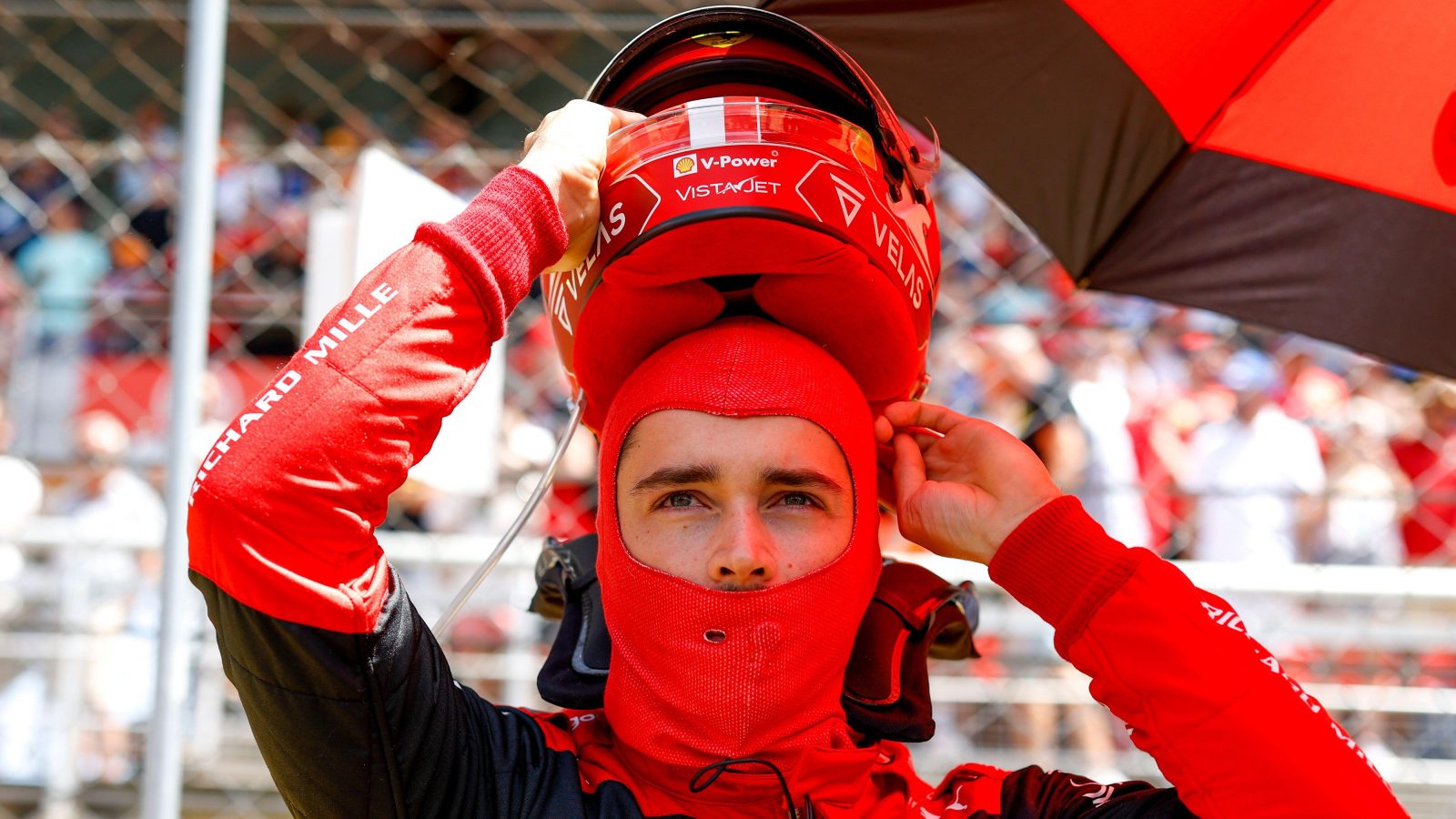 Charles Leclerc has picked which one of the classic Ferrari cars he has driven was his favourite after he hopped in the cars of Ferrari legends Gilles Villeneuve and Niki Lauda.
Being a Ferrari driver comes with the added perk of having access to one of the most storied garages in motorsport history and Leclerc has been enjoying that privilege in recent weeks.
Earlier this month, the Monégasque drove Villeneuve's Ferrari 312 T4 at Fiorano to mark the 40th anniversary of his death, and later climbed into Lauda's 1974 car at the Monaco Historic. Unfortunately for him, it seems his Monaco curse is not just confined to Formula 1 as he crashed the Ferrari 312 B3 into the wall.
During the press conference ahead of the Spanish Grand Prix, Leclerc was given the unenviable task of picking his favourite of the two.
Torquing Point: Ferrari have wasted their strong start to the season - Spanish GP Conclusions
After starting off the season so brightly, Ferrari have looked rather sluggish in the last three races and consequently have blown their leads in both championships, with Red Bull overtaking them in the Constructors' Championship and Max Verstappen leaping Charles Leclerc in the Drivers'.
"Well, Niki's one was amazing, until the failure when it was a bit less amazing," he said.
"But to be honest, the one of Gilles that I drove, I had the museum tyres so I couldn't push at all – they were very, very old tyres. It was difficult to go over 100kph, so I had a lot more fun in Niki's car."
Leclerc was also asked about his team-mate Carlos Sainz's statement that he would not drive a classic car in case it caused him an injury which could affect his F1 season, but the Monégasque did not feel the same kind of pressure despite now having a title-contending car.
"To be honest, before that, I think all the checks that had to be done were done," said Leclerc. "Obviously there was a shakedown of this car the Thursday before. The failure that happened was on a screw of the brake pads. And it's impossible to know.
"Then, of course, fighting for a championship like this, I'll think twice before doing it again in the future. But yeah, it's also part of our job. And sometimes we need to go into those cars. And it's always also an honour for me – I'm very happy and very proud to be driving those cars.
"And always a pleasure too. But it's always a balance you need to find, and of course when you are fighting for the championship. But just overall, to be honest, because it's for safety in general. I had a lot of fun, and this was unfortunate. But again, it was just unlucky."