Charles Leclerc takes gearbox change following qualifying crash in Miami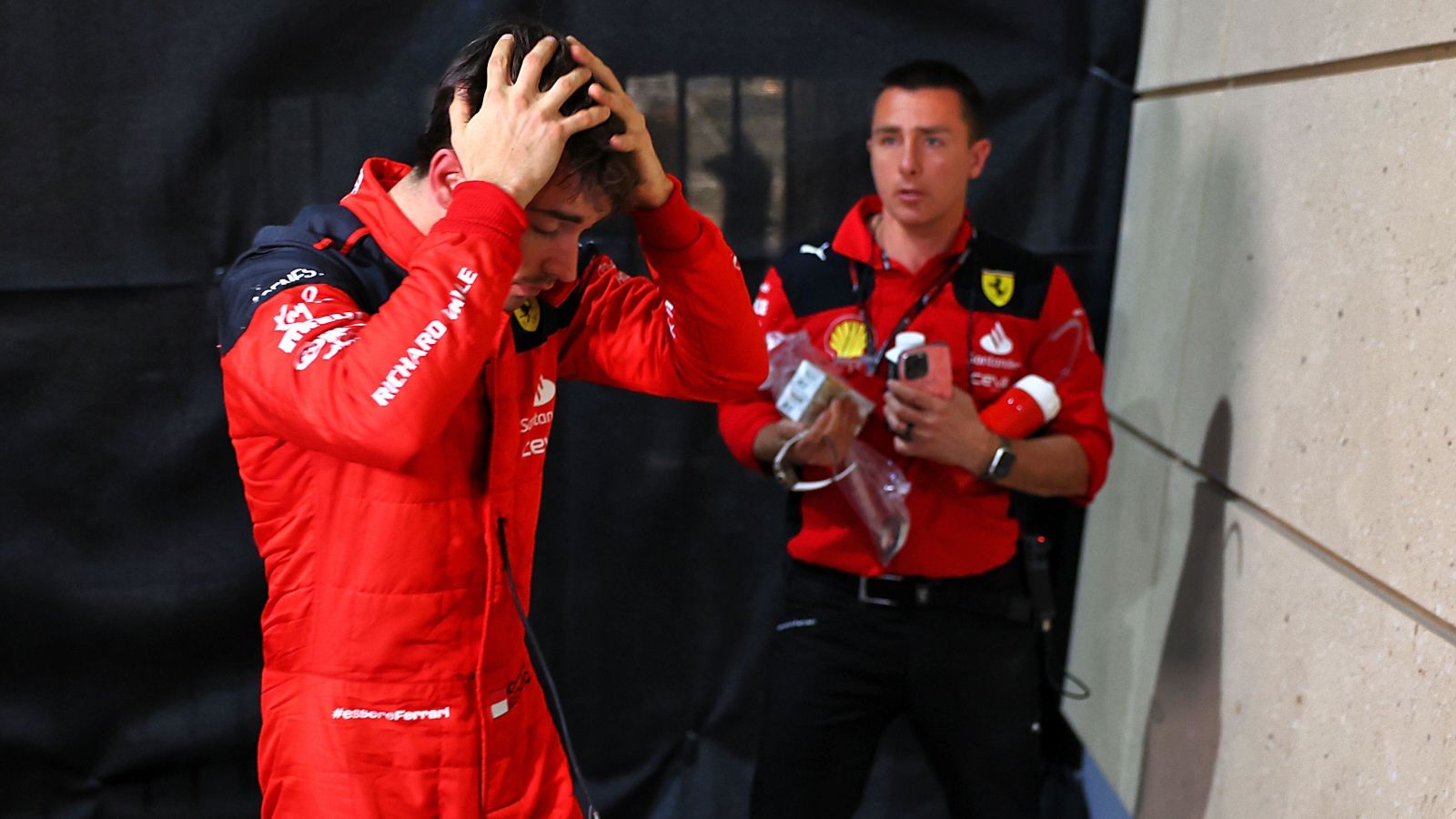 Having taken a new gearbox at the start of the Miami Grand Prix weekend, Charles Leclerc has had to swap back to a previous gearbox following his qualifying crash.
Leclerc had a scruffy qualifying session at the Miami International Autodrome, seventh fastest after his first Q3 having touching the wall in Turn 16.
Pushing hard on his second run to make up time, the Monégasque driver lost it at Turn 7 and rear-ended the barrier.
"I am sorry guys, I am sorry," he said over the radio.
Alongside his gearbox, Leclerc also had to have new rear suspension fitted, a new rear wing assembly, a change of exhaust tailpipe, floor assembly and steering wheel change ahead of the Miami Grand Prix.
The driver, crashing at Turn 7 for the second day in a row, conceded he was having to take risks in order to qualify as high as possible in an SF-23 that is lacking in pace compared to the pace-setting Red Bulls.
"I am obviously taking quite a lot of risk," he said. "I'm very angry with myself.
"It comes from one side, I am taking a lot of risks in Q3 to try and do something special, because I know we are behind Red Bull at the moment.
"But also I think what is taking the upper hand this weekend is that I have a very aggressive set-up.
"I think it will pay off in the race for us. In qualifying, it was just too much."
PlanetF1.com recommends
Helmut Marko's 'sarcastic' dig after Charles Leclerc crashes in qualifying
Red Bull reportedly questioned whether Race Director call not to restart Q3 was 'legit'
But acknowledging that "what's unacceptable is doing twice the same mistake in the same corner", he added: "I'm very hard on myself but I also know my strong points and what it gives me on the other side, taking this much risk.
"It's just very disappointing. I'm pretty sure I'll recover and reset. On that, I'm not worried."
Leclerc has reverted back to a previously used gearbox from earlier in the season, avoiding the fate of Max Verstappen who had to take a third new gearbox of four permitted for the whole year, increasing the Red Bull driver's chances of a grid penalty later in the year.
Ferrari driver Leclerc already served a grid penalty back at round two, the Saudi Arabian Grand Prix, when he took his third Control Electronics for the season with only two permitted per season.
As the rain came down in Miami on Sunday morning, Leclerc revealed he's hoping to benefit from "tricky" conditions.
"We are starting seventh, weather looks to be quite tricky so hopefully we'll have a clean race and be able to come back to the front," he said.
"The Astons look strong in race pace so I don't know exactly where we are going to be, a podium would be a really good finish considering our race pace."