Charles Leclerc 'had confidence' in Ferrari comeback, hopes to 'never need to be patient again'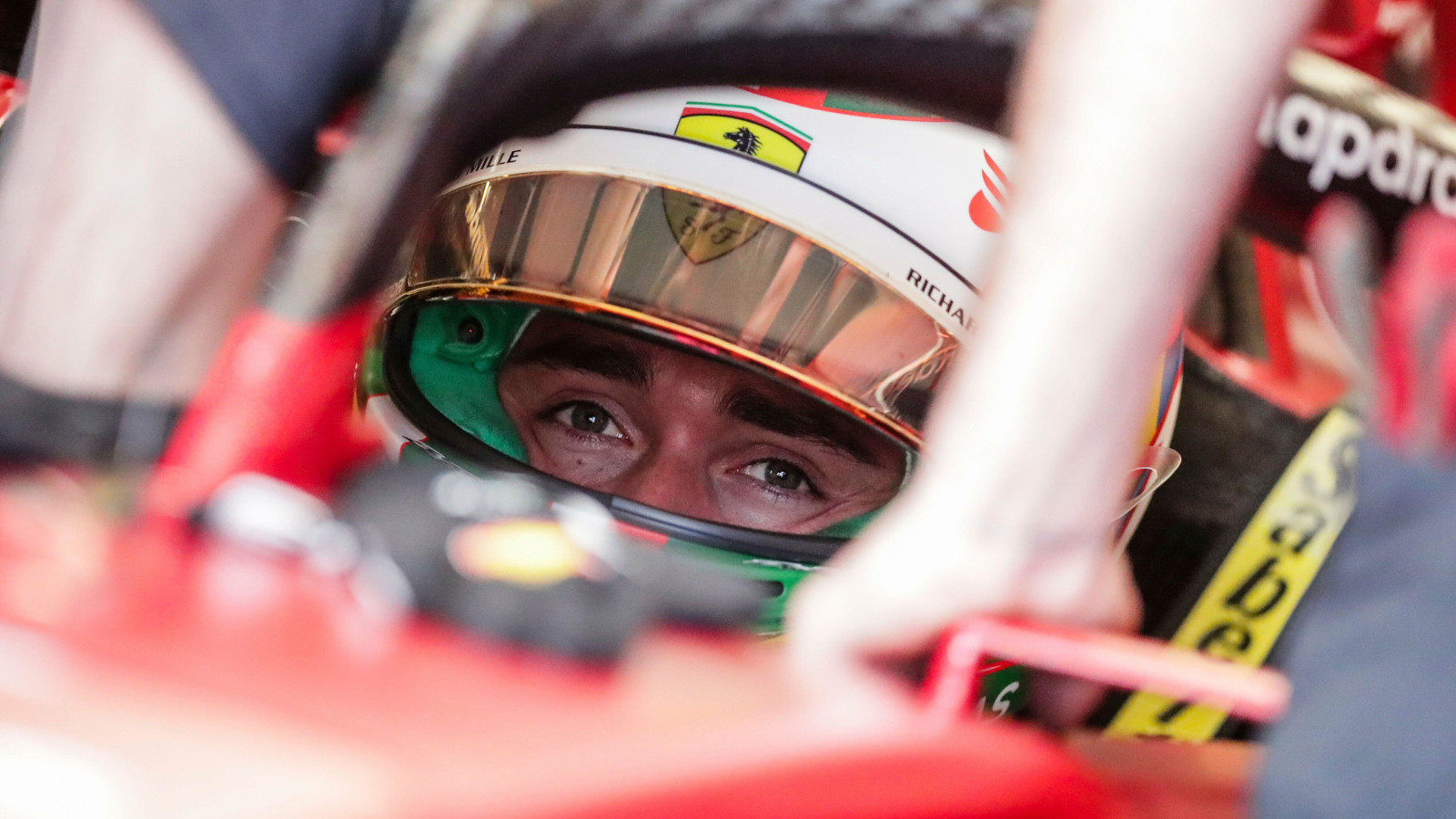 Charles Leclerc said he always believed Ferrari would one day return to the front of the grid despite their struggles in the 2020 and 2021 seasons.
Upon his promotion from Sauber to Ferrari in 2019, Leclerc hit the ground running with his maiden Formula 1 at the Belgian Grand Prix.
He and team-mate Sebastian Vettel combined to earn 504 points with only the dominant Mercedes securing more.
But soon that form took a nose dive with the performance of the SF1000 in 2020. The high downforce of the Ferrari car coupled with a underperforming engine, said to be the worst of the four suppliers, meant that the team were not only out of the title equation but now struggling to finish at the top of the midfield.
They would end the season sixth in the Constructors' standings, their worst result for 40 years, and facing genuine questions as to whether they would be able to return to the sport's summit.
Their form may have picked up in 2021 but it was not until 2022 that the Prancing Horse proved capable of mounting a title charge.
Looking back on his first few seasons with Ferrari, Leclerc said he never lost faith that the sport's most famous team would one day be back where it belongs.
"That's what I've always done," he said when asked by Auto Motor und Sport how hard it was to believe in the team. "It was just hard to predict that 2022 would be the year we would come back. But I had great confidence. Because I saw behind the scenes in 2021 how much work the team put into the upcoming car.
"That gave me hope that we were taking a big step. But you can never be sure until you actually achieve it."
Leclerc did however admit that it was hard to remain patient and that he believes this impatience pushed him into mistakes. The 25-year-old also said he hopes he never has to be that patient again in his career.
"That was harder for me," he said of the patience needed. "I'm impatient.
"Talking about racing and winning: That's my life. I draw my motivation from victories.
"In 2019, I tasted it. That was an incredible feeling. 2020 and 2021 felt like a return trip to the first year of Formula 1. It certainly wasn't easy. It probably drove me more into mistakes.
"You try to make the difference as a driver. You're talking about a second: no driver can make that difference. That drives you into things that are probably not realistic. It has helped me grow as a driver and be more patient. But I hope I never have to be that patient again in my career."
Read more: Mattia Binotto 'held on' to Ferrari job longer than Toto Wolff expected