Charles Leclerc's Monaco curse: From F2 double DNF to crashing Lauda's iconic Ferrari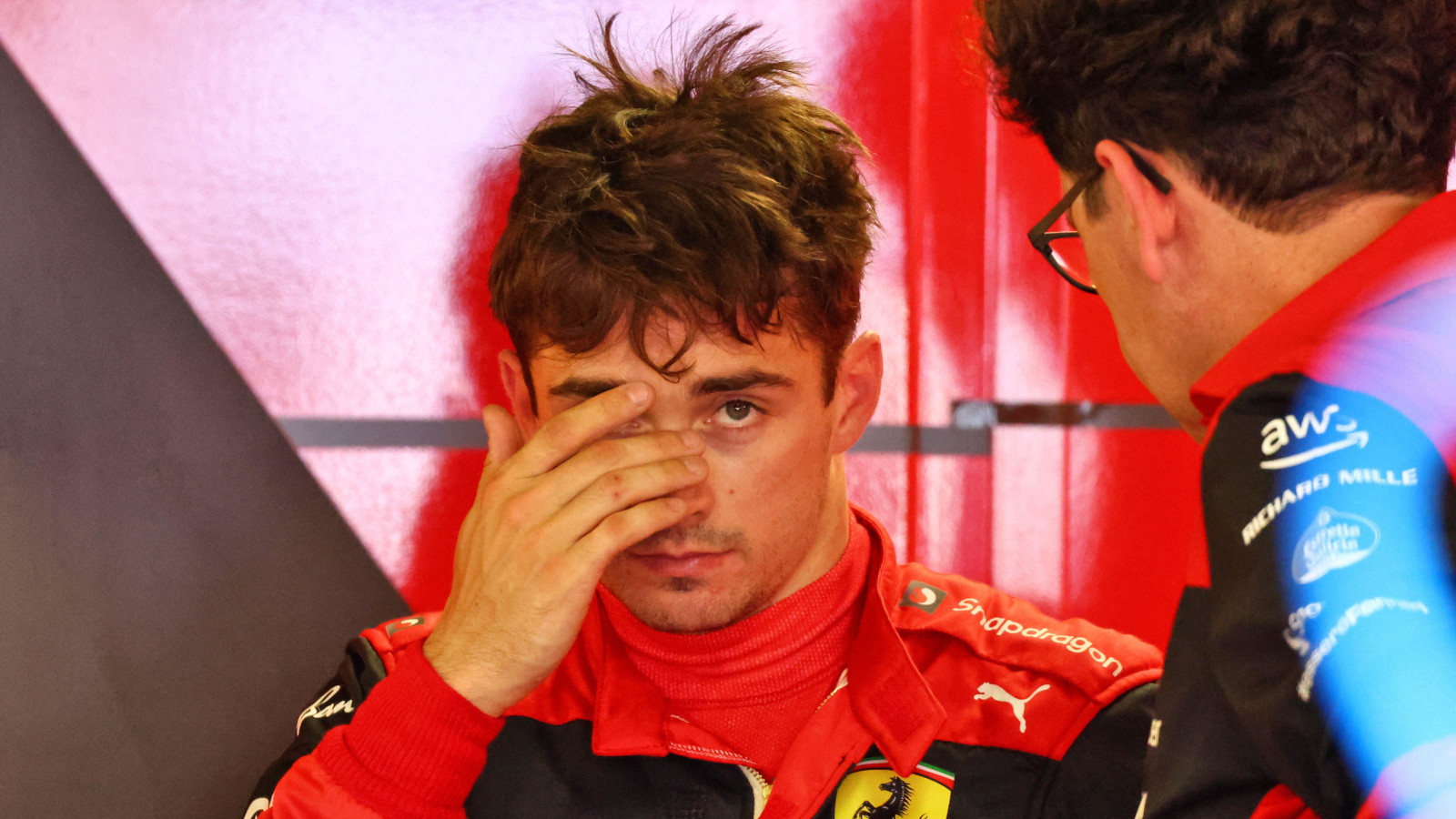 It may be his hometown but Monaco has not been a happy hunting ground for Charles Leclerc so far in his career.
When Leclerc made his Formula 1 debut for Sauber in 2018, he became just the fourth driver in the history of F1 to hail from Monaco and compete in a race. Given Monaco's significance in Formula 1's history, it is unusual to see a relative lack of drivers from the city-state but perhaps less surprising when you consider the country has a population of 38,682 residents of which just 9,486 are Monégasque nationals.
Leclerc may still be early in his F1 career but he is already the most successful Monégasque driver of all-time, becoming the only driver from the country to win a race with his maiden victory at the 2019 Belgian Grand Prix.
But success at one circuit has so far eluded him and it just so happens to be his home race.
Whether he believes it or not, the Charles Leclerc Monaco curse is well-known amongst F1 fans and dates further back than his start in motorsport's premier competition.
Leclerc's first appearance around the historic Monte Carlo circuit came in 2017 during his F2 days. The future Ferrari man was driving for Prema Racing when he claimed pole and was leading during the early stages but trouble would come following his first pit stop.
He came into the pits following a crash between Louis Deletraz and Robert Visoiu but crucially before the Safety Car had been deployed meaning he dropped down to fourth. His afternoon would only get worse when he was forced to retire a lap later with a suspension failure.
During the sprint race that weekend, he was again forced to retire this time in the 20th lap with electrical issues.
The next time Leclerc would race at the circuit would be in an F1 car with Sauber and it looked like he may be on course to finish the race for the first time, that was until lap 72. With six laps to go, Leclerc was chasing Toro Rosso's Brendon Hartley but as the pair approached the Nouvelle Chicane, Leclerc's brakes failed and he crashed into the back of Hartley, separating his front left wheel from the rest of the car.
Leclerc was officially classified as he had finished more than 90% of the race but it was another Monaco disappointment for him.
By the time the next race came round, Leclerc was now in the seat of a Ferrari but the streets of Monte Carlo continued to prove a difficult obstacle. To start with, he was eliminated in Q1 meaning he began the race in P15 due to Antonio Giovinazzi's grid penalty.
But it was again going to be a battle that proved to be Leclerc's downfall. He was challenging the Renault of Nico Hulkenburg when he got squeezed out and into the wall. His rear right tyre made contact, sending Leclerc into a spin and as he plummeted down the order, it became clear that he had a puncture. Leclerc dragged his car into the pits but after coming back for his second stop in lap 16, Ferrari decided the floor damage was too great and retired their driver.
In 2020, Leclerc got a year off from confronting the curse as the COVID pandemic caused a shake-up of the traditional calendar meaning Monaco, with its location in a busy city, was cancelled.
The race and Leclerc returned in 2021 and it seemed that maybe, just maybe, things were starting to go his way. He set a provisional pole and 'did a Schumacher' by ensuring no other driver could beat his time with a crash into the wall. While Schumacher was later accused and punished of doing so on purpose with his stop at the La Rascasse hairpin, the same could not fairly be said of Leclerc who crashed heavily into the barriers at turn 16.
Ferrari had been confident that the damage would not stop Leclerc from taking part in the race and retaining his pole but during the reconnaissance lap out to the grid, a failure in the left driveshaft was detected and Leclerc completed his Monaco problem bingo card with a DNS.
His most recent race at the circuit came in 2022 and even though he did not win, it should be seen as some kind of victory that he did at least manage to finish for the first time although he did not see it that way. Truth be told, Leclerc should have been celebrating a race win but a botched strategy from Ferrari cost him the chance to do so.
PlanetF1.com recommends
Motorsport Triple Crown explained: Its prestigious races, history and only winner
Leclerc set the quickest time in qualifying but a deluge saw the race start behind the Safety Car following a 65-minute delay. Once the racing did get underway, Ferrari brought him in to swap from the wet to the intermediates but soon after called him in again for the hards.
However, it was an embarrassing affair with his race engineer Xavier Marcos Padros attempting to cancel the call soon after. Leclerc, who had already entered the pit, was furious, shouting "what are you doing?" as he double-stacked behind Carlos Sainz.
It was a disaster with Leclerc coming out not only behind Sainz but also both Red Bulls of Sergio Perez and Max Verstappen. Leclerc found himself stuck behind the Dutchman and had to settle for P4.
But if you thought that was the end of Leclerc's Monaco troubles, well think again as it appears the curse is not limited to just races. A week before his pit-stop nightmare, Leclerc was taking part in the Monaco Historic Grand Prix and doing so behind the wheel of Niki Lauda's 1974 Ferrari 312 B3.
Almost at the end of his demo run, the rear stepped away from Leclerc upon entry to La Rascasse, giving the Ferrari a whack as he spun off into the barriers. He seemed to see the funny side though.
"When you thought you already had all the bad luck of the world in Monaco and you lose the brakes into Rascasse with one of the most iconic historical Ferrari Formula 1 cars…", he posted on social media.