Charles Leclerc admits 'it's a matter of time' before Max Verstappen takes title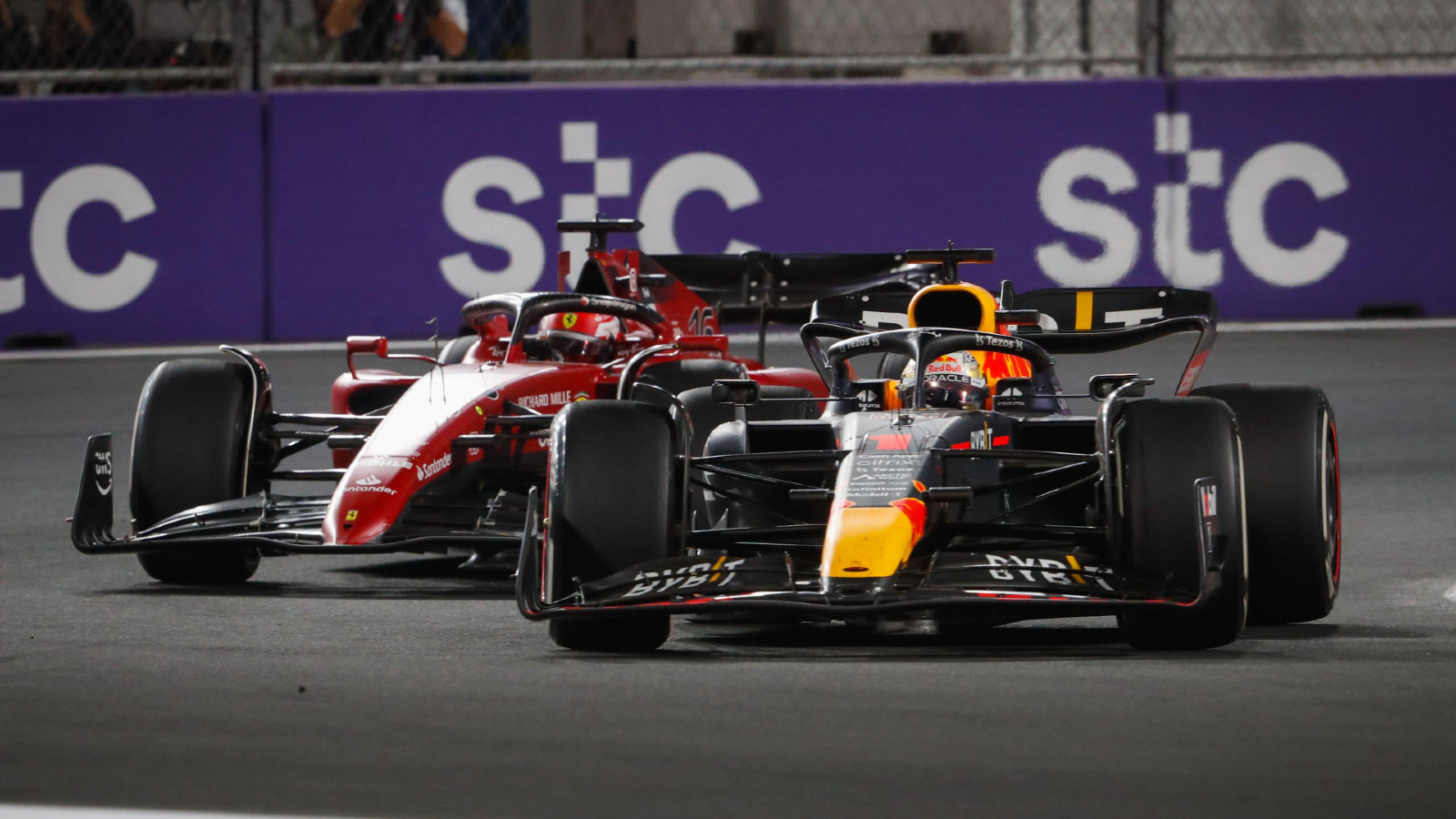 Charles Leclerc has shifted focus away from trying to delay Max Verstappen taking the World Championship, as "it's a matter of time" before he wins it anyway.
Verstappen headed into the Singapore Grand Prix weekend 116 points ahead of the Ferrari driver with 156 possible points remaining, meaning it would take a near-impossible shift in fortunes for the Red Bull driver to give up his lead.
As a result of that, Leclerc is just wanting to put the onus back on himself and his team, to try and maximise what is left of the year, with Ferrari having gradually fallen away from Verstappen as the season has gone on – despite building a car more than capable of matching the RB18.
"Not really. Not really," Leclerc said when asked if he was motivated by trying to delay Verstappen's march to the title, after taking pole in Singapore on Saturday.
"It is important for me to win as many races as possible until the end of the season, then, yeah, again, realistically, I think it's a matter of time before Max gets his title.
"So yeah, we'll just focus on ourselves, try to use these last races in the best way possible, maximise our package. This is important to me. The rest is… I don't care."
Leclerc will start from the front on Sunday and, while Verstappen was on a lap which would most likely have put him on pole instead in Singapore, a lack of fuel in his car meant he was forced to abort his fastest effort.
The Dutchman was furious at this development, leaving him down on the fourth row for the start of the race.
For Leclerc, it is a big chance to make amends for the annoyance he had at the last Singapore Grand Prix, back in 2019.
He had taken pole and led relatively comfortably in the early stages of the race, but ended up being undercut by team-mate Sebastian Vettel in the pit stops, which left him an angry second place that time around.
Leclerc admitted Ferrari maximised their result at that time through Vettel's taking of the lead, but he wants to go one better on Sunday and finish what he started three years ago.
"Well, obviously I was frustrated that day, I remember it very, very well," he said.
"Looking back it was probably the right choice for the team because it helped us to do a one-two, which probably wouldn't have been possible without that.
"Having said that, if it happens again tomorrow I will probably be as frustrated as 2019 because I'm here to win and the only thing I want to do is to win tomorrow, so I'll try my best and let's see what we'll do."
Read more: Lewis Hamilton: FIA will 'have to deal with' return of nose piercing