Leclerc denies reports of unrest at Ferrari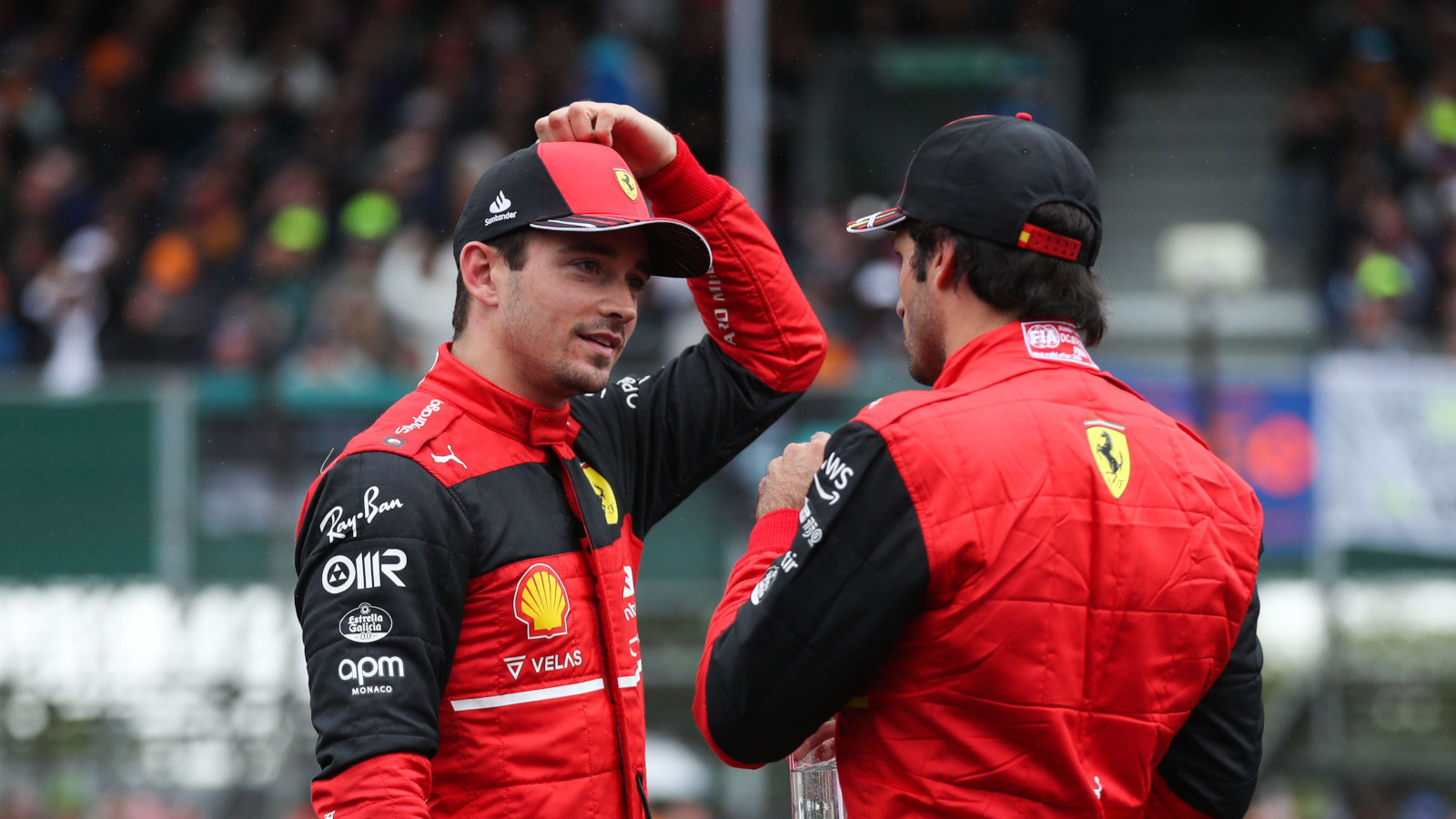 Charles Leclerc has denied there is a rift in the Ferrari garage and explained that team members missing the podium was more case of timings than hidden resentment.
Following Carlos Sainz's win at Silverstone, a race in which Leclerc went from leading the race to missing out on the podium, a report emerged that half of the Ferrari garage refused to attend the podium ceremony and the following photo shoot.
Leclerc himself was seen receiving a telling off from team boss Mattia Binotto after the race and he can hardly be blamed for his disappointment having seen his chances of winning go up in smoke as a result of team decisions more than once already this campaign.
Speaking ahead of the Austrian Grand Prix, Leclerc has denied there is any ill-will in the Ferrari garage and explained some staff members' absences as a desire not to miss their flight rather than a protest.
"It is a shame to see all of this type of things because it is definitely not what is happening inside the team," the 24-year-old told Sky Sports F1. "We are a very united team, we've always been and it's not these difficult races that will make a change.
"Of course we were disappointed after last weekend. I think we were because speaking about last weekend, I think we're one-two [then] we finished one-four, so of course some parts of the team were disappointed but this was definitely not the reason or whatsoever for not everybody being on the picture.
"Actually, I think half of the team that stayed on [for the] picture missed the plane to go back home and it was quite tricky."
Mixed feelings at Ferrari despite Sainz victory
Carlos Sainz took his first win, but Charles Leclerc was unhappy after the race.
Leclerc went on to explain that it was Sainz who had caused the hold-up, leaving some Ferrari team members to decide whether they should stick around or head to the airport.
"If we want the full details of it, we wanted to do a first picture first but Carlos was not here. So we had to delay everything.
"But no there's no hard feelings or whatsoever, of course there's disappointment because of my side I can only be disappointing obviously leading the race and and finishing fourth. But everybody was very, very happy for Carlos and this is the feeling that there is inside the team."
Following his run of two wins out of the first three races, it looked as if Leclerc had become the number one driver at the team but recent form suggested the Ferrari boys were back level in terms of the team's priority. Leclerc refused to confirm that and said such questions were best asked to Binotto.
"It's more Mattia to answer this type of questions. I feel the support of the team. Of course in the last few races, it hasn't gone my way for whatever reasons and but, I do feel the support of the team.
"Loads of people could be leading the Championship, but it is true that there's the potential to win this Championship this season, and I still believe in it as much as I did before.
"We just need to have a little bit of races without problems and have just a clean few next race weekends."