Charles Leclerc disagrees with 'model student who never questions decisions' persona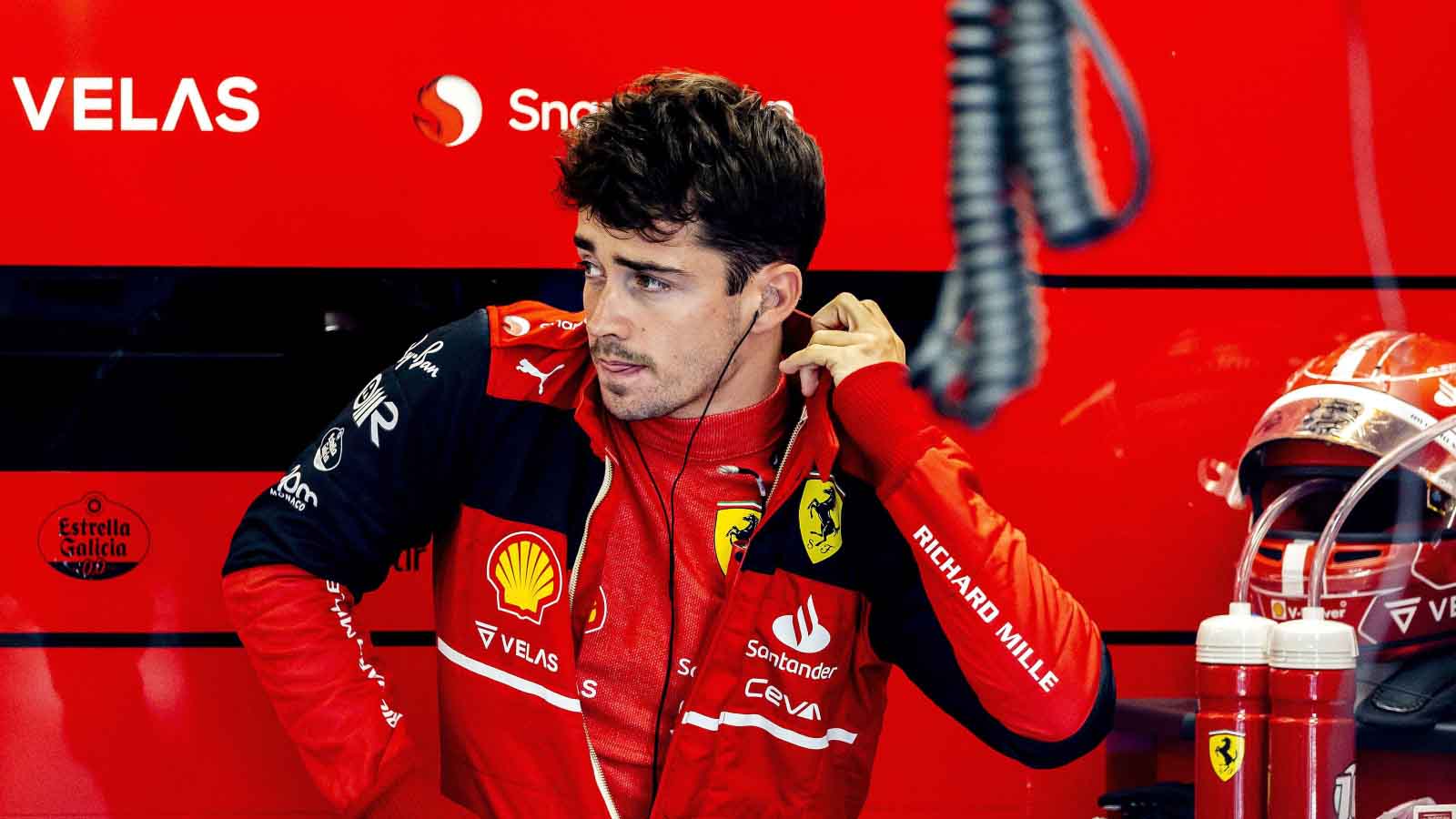 Charles Leclerc won't suddenly be demanding Ferrari do what he tells them when F1 returns next season, the driver adamant that listening to information from the pit wall is "how we'll win".
Ferrari's strategists have not covered themselves in glory this season, shouldering their fair chunk of the blame for the team's failure to fight for the championship titles.
The mistakes began to creep in just a few races into the season as Red Bull started to apply pressure on the track and in the standings.
They pretty much carried through to the end too, perhaps Ferrari's most glaring blunder being sending Leclerc out on intermediate tyres on a dry Interlagos circuit in qualifying for the Sao Paulo Grand Prix.
The Monégasque driver wasn't at all impressed, saying "beautiful, f**king beautiful" only to be told by 1996 World Champion Damon Hill that he shoulders some of the responsibility too.
"I think you can see Charles is sort of criticising the team on the radio effectively by saying 'nice one guys, thanks very much', but he has to assume some responsibility as well," Hill told Sky Sports.
"Maybe they are not letting him do that, or he hasn't got the courage to assume it for themselves."
It wasn't the first time that Leclerc has gone along with a strange call from Ferrari, and it most likely won't be the last with the driver insisting he needs to work together with the strategists, not against them.
Told by L'Equipe that he gives the 'impression of being a model student who never questions decisions', he replied: "I clearly think that is a very bad interpretation.
"As a driver, if we want to win the championship one day, it's not by making decisions in the car, by having 5 percent of the information that the strategists have.
"It's by getting the information from the pit wall, that's how we'll win.
"The best approach is that we all get on the same page with the team and then make decisions together. But they have to be the right ones."
With Ferrari unable to win a single grand prix in the back half of the championship, Max Verstappen and Red Bull wrapping up the Drivers' and Constructors' titles in Japan and Austin respectively, Leclerc went into the season finale with only the runner-up spot left to fight for.
He says that did nothing to dampen his motivation, the driver constantly striving to better himself and the team.
"I still had it [motivation]," he said. "I wanted us to try to improve in all these areas. Afterwards, it's true that sometimes, especially in the heat of the moment, when it doesn't work, emotions come out.
"It can be frustration or irritation. But in the end, I used all these emotions as fuel for my motivation, by going back to Maranello and trying to work even harder to try to understand these mistakes and not to repeat them."
Read more – The Ferrari title drought continues: How the latest quest fell apart