Charles Leclerc does not understand drivers making excuses for mistakes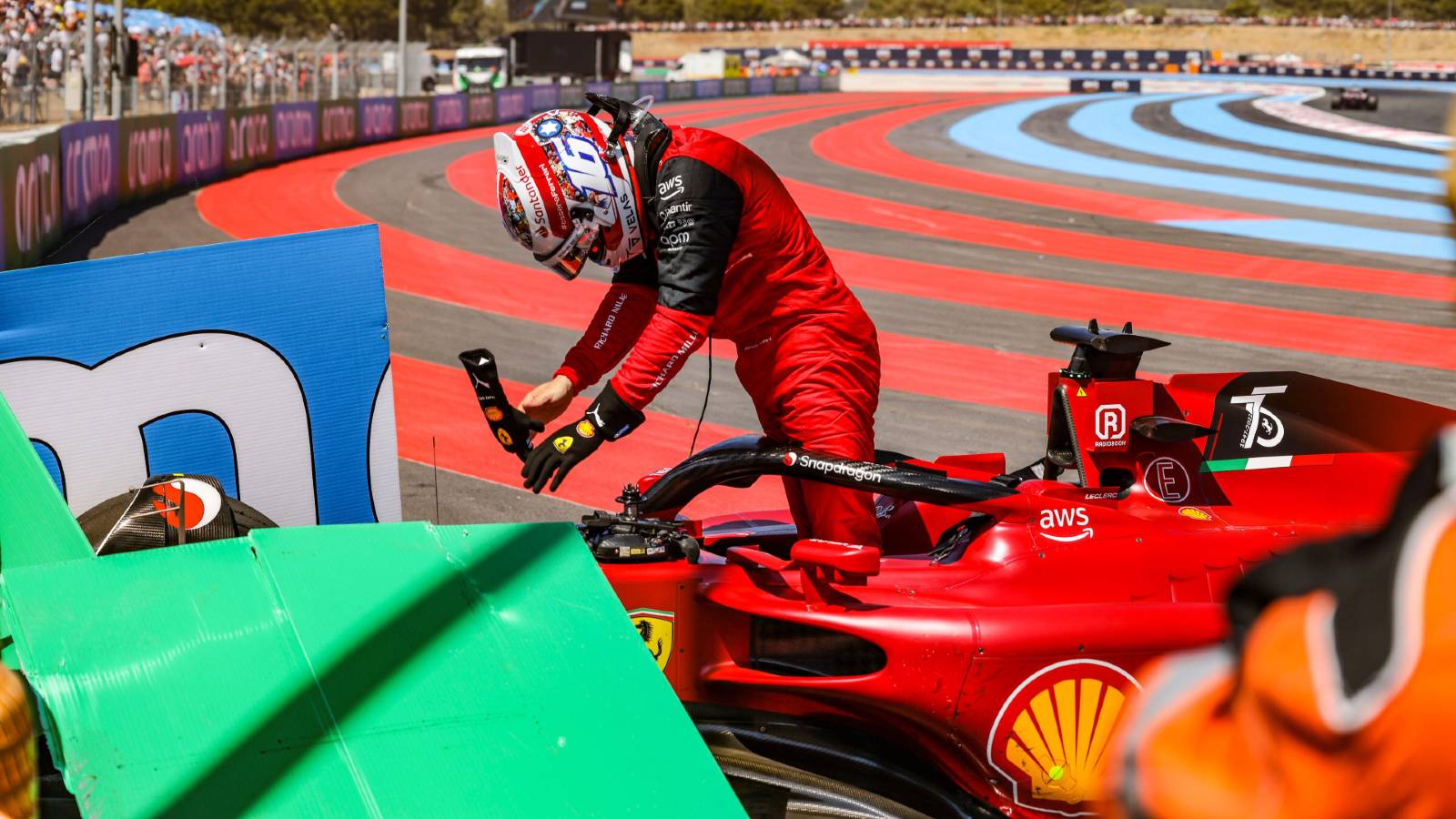 Charles Leclerc has no problem with holding his hands up after making an error, so is not sure why some other drivers cannot do the same.
The opening half of the 2022 campaign has been something of a whirlwind for Leclerc, who went from comfortable championship leader after the early rounds to trailing Max Verstappen by 80 points heading into the summer break.
Reliability troubles and strategy errors from Ferrari accounted for a good chunk of the turnaround, although Leclerc himself has by no means been a passenger.
His spin at Imola proved costly while pursuing P2, but the French Grand Prix was without doubt the main mistake so far this season from Leclerc as he crashed out of the lead.
But Leclerc has never been one to blame the errors on a factor outside of his control, making him different to some of the other drivers in that regard.
And he follows this approach because he sees no value in trying to mask a mistake with excuses.
"I really don't see the point of hiding it," he told BBC Sport. "And sometimes it is so obvious to everyone that the mistake comes from the driver. I just don't understand the drivers that try to have excuses with the wind or whatever.
"I mean, sometimes it can happen. One out of 200 crashes you will get something very strange happen. But I just don't like to lose time with finding excuses because that's exactly when you start to lose time and you just don't go forward.
"This is also good for the people that are working around me because they know whenever I do a mistake, I will be very honest and I hope that will be the same for them. So then everyone can just learn quicker and it is the case in Ferrari."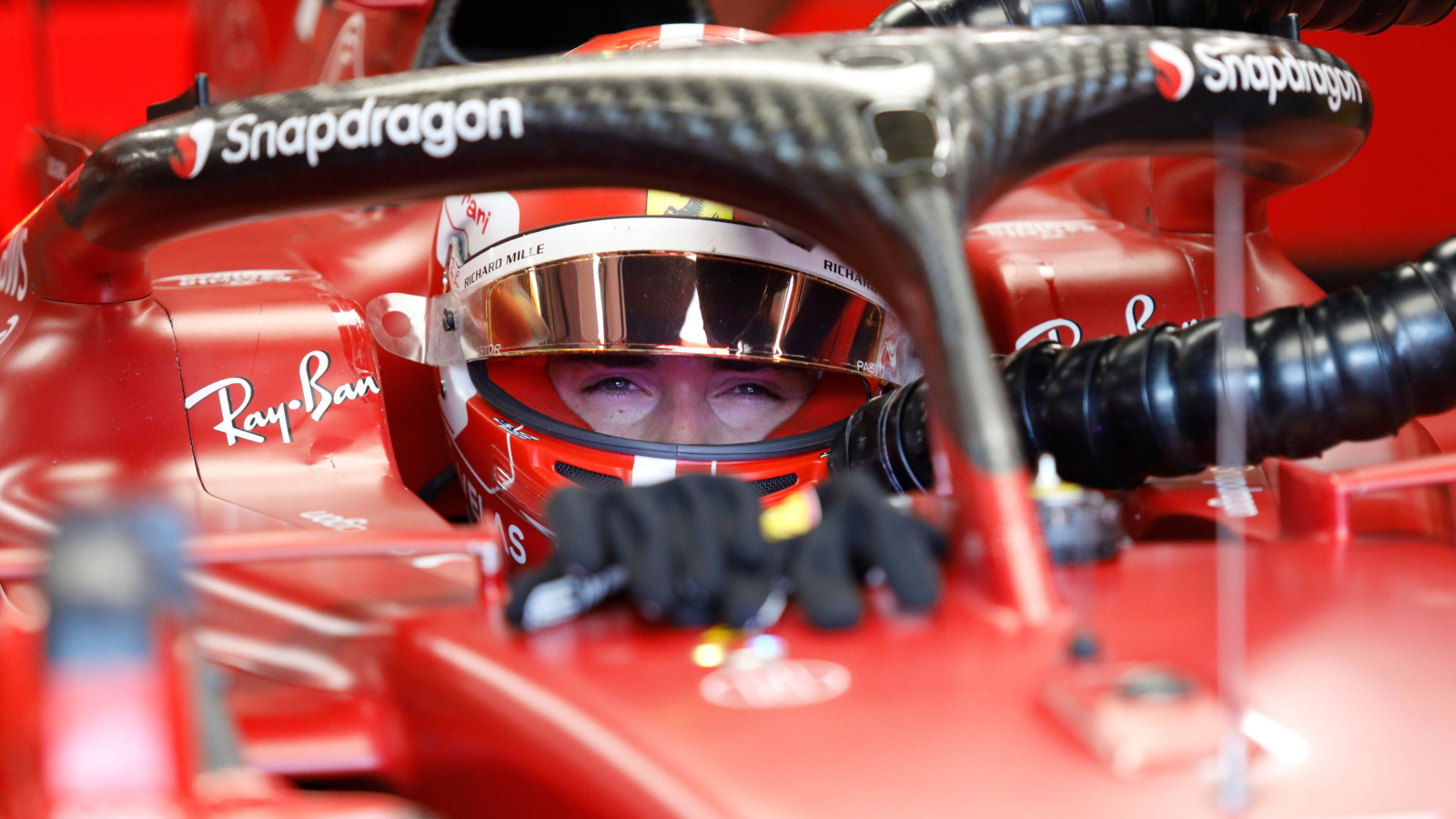 Last season, when Ferrari were battling at the head of the midfield, Leclerc finished 5.5 points behind his team-mate Carlos Sainz in the standings, yet has been the standout Ferrari driver so far in 2022.
Leclerc says "mental training is extremely helpful" in this regard, although there is much more to it, such as natural progression, while he has also found a new approach to how he spends his time away from the racetrack, which may be "boring" but is working.
"I think there has been a linear progression since I arrived in Formula 1, just by learning year after year and trying to modify some details," Leclerc explained.
"This year I have changed quite a few things, especially in the way I prepare myself for races, in the way I relax after races. But this comes from experience. It's not like last year I was not careful to all of these details. Whenever you get older – I'm still 24, so it's fine – in a way you just feel different things.
"I could feel at the end of last year I was very tired in the last part of the season, and I don't want to get to the last part of this year being tired because I know it's a big opportunity and I just want to win races.
"So there is a lot more off-time, and time when I'm not doing much at home and in between the races.
"Just training and staying at home is basically my new life. Diet, training and staying at home. So there's a lot more boring moments, if I can call it like that, but that are very helpful and I know they are. And this makes a difference."
Read MoreDaniel Ricciardo's place at McLaren and in Formula 1 appears increasingly under threat, but the team are not doing their driver justice.
Leclerc agrees simply being a title contender this season probably also played a part in him raising his game, although he very much plans to stick with his new approach to off-track life for the long term.
"I used to say no, but I think it is," he said in response to that theory. "I think part of it is because when you know you have the car to fight for a world title, you try to cure all the details.
"But then I will keep this level of preparation for all the next years because I felt the benefits, when I didn't know the benefit before.
"So whether I'm fighting for the championship or not next year, this will be the new standard for me."