Leclerc convinced DRS averts 'very boring' races
Charles Leclerc does not think DRS should be removed from Formula 1 any time soon – as it would make for "very boring" races.
The drag reduction system's shelf life may be limited due to the sport's new regulations having been introduced to make following cars, and overtaking, easier.
But despite that, there appear to be no plans to do away with DRS in the foreseeable future, at least according to Formula 1 technical chief Pat Symonds.
"I think we will still need DRS, I hope a little bit less, and my dream one day is we only use it to overtake backmarkers rather than fighting for position," said Symonds.
Leclerc backs the first part of that statement and for now at least, has no desire for anything to change – especially given how much he enjoyed his battles with Max Verstappen in the first two races of this season when DRS played a fundamental part in those duels.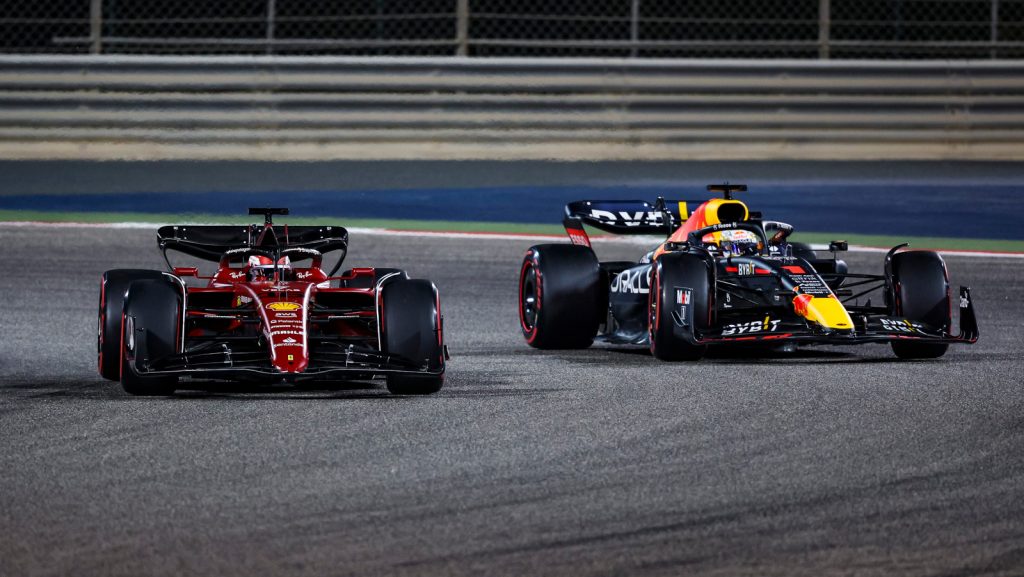 "I think DRS needs to stay for now, otherwise the races would be very boring," said Leclerc, quoted by Motorsport.com.
"As much as following has been better from last year to this year, and it's a very positive step, I still think it's not enough to get rid of the DRS.
"It's part of it and I actually quite enjoy it. It's part of the strategy for each driver in terms of defending and overtaking, and it's part of racing for now."
Leclerc won the curtain-raising Bahrain Grand Prix from pole position after Verstappen's challenge ended when the World Champion was forced to retire his Red Bull.
The Ferrari driver leads the Drivers' standings by 12 points from his team-mate Carlos Sainz after finishing a close second to Verstappen in Saudi Arabia following a prolonged tussle for the lead.
Verstappen said after that race: "If I didn't have DRS I would have never passed. I think we are still too sensitive for that.
"And of course, some tracks are easier to pass on than others. But for me at the moment, if DRS wouldn't be there, I would have been second today."
Carlos Sainz, second and third in the opening two races, is similarly emphatic in his views on the subject.
"Without DRS, it is almost impossible to overtake nowadays," said the Spaniard. "What has improved is the predictability of the car in following and it's given us a much more predictable balance, and the ability to stay closer through the corners.
"But without those three or four tenths DRS gives you on each straight, it would be impossible to pass – also because the slipstream is lower than last year.
"We might need to consider making the DRS effect a tiny bit lower though, just so we don't have the delta states we see nowadays – that some overtakes are maybe a bit too easy."
Horner calls for DRS review after Saudi 'cat and mouse' game
Christian Horner is calling for a DRS review after the 'cat and mouse' game being played between Charles Leclerc and Max Verstappen.