Leclerc: Max understood my DRS mind games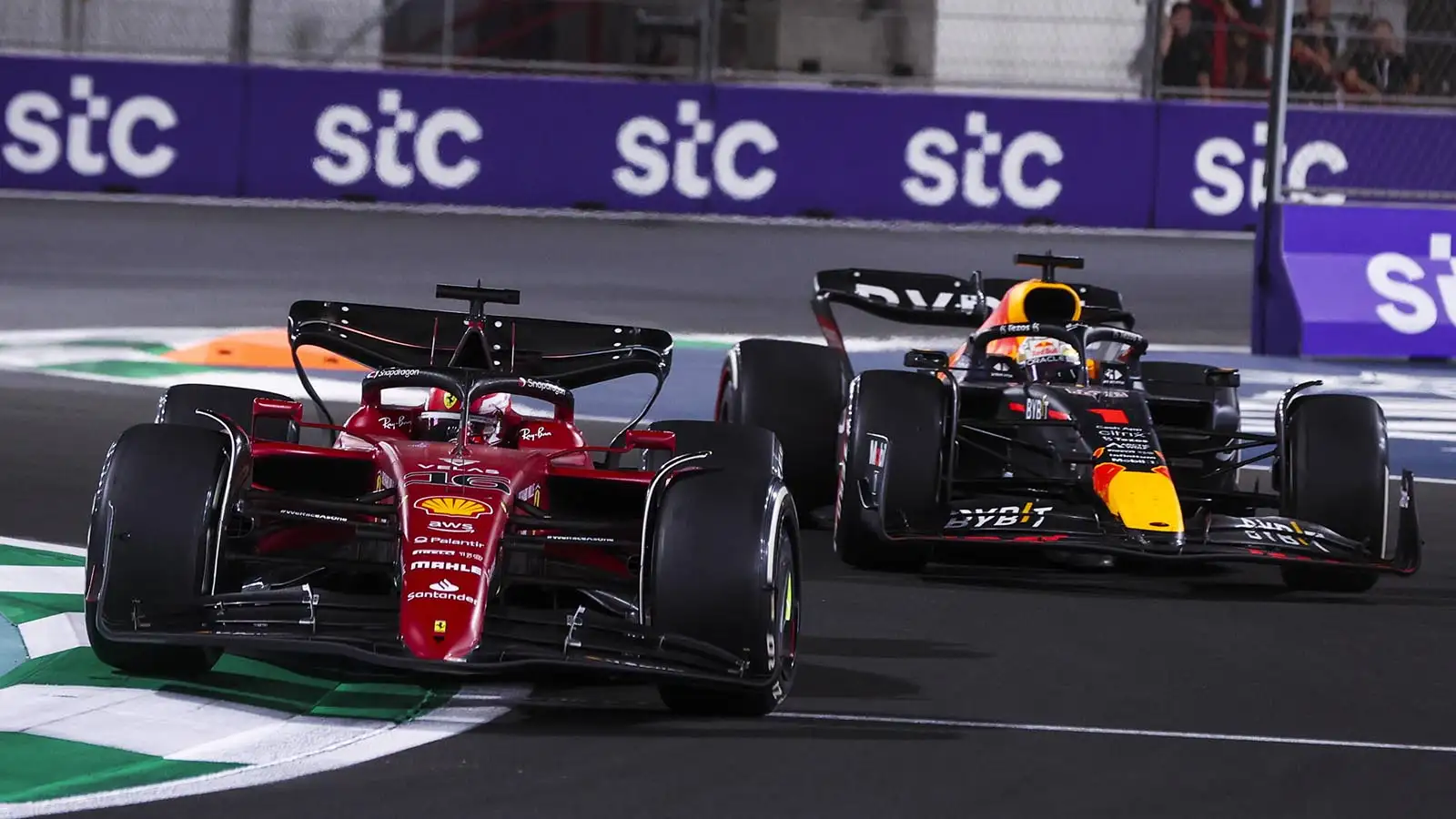 World Champion Max Verstappen cottoned on to Charles Leclerc's mind games of getting DRS tactics right in the first and last corners at the Saudi Arabian Grand Prix.
The closing laps of the race provided the closest racing the sport has seen for a long time with Verstappen holding back in the last corner to then take the lead at Turn 1.
Before catching on to the mind games, the Dutchman was overtaking Charles Leclerc at Turn 27, the last corner, but then lost it down the straight because of the DRS advantage.
However, the reigning champion soon picked up on the Ferrari driver's strategy to save the overtake until Turn 1.
"I knew my weakness was straight-line speed compared to the Red Bull's," said Leclerc, talking to Sky Sports F1. "It worked once and then the second time he understood so he braked very early. It was fun, I like the racing like this – the new regulations are definitely working."
Ferrari were blisteringly quick through sector one all weekend compared to Sergio Perez and Verstappen, but when it came to straight-line speed it was a different story.
LAP 47/50

And Verstappen makes his move 😮

Is that the decisive pass? Stay tuned! #SaudiArabianGP #F1 pic.twitter.com/V8HDE84gbb

— Formula 1 (@F1) March 27, 2022
Leclerc added: "It was tricky today. I will look back at the race but I don't think there was much more I could do. One opportunity we missed with the yellow flags in Turn 1, so we didn't have the DRS there which could have been an opportunity to be alongside Max at the end of the straight.
"We are working very well as a team. I think the only thing would have been a lower downforce level."
Leclerc and Verstappen have been competing against each other since their karting days and so the respect they have for each other is substantial.
Talking to Sky Sports F1, Verstappen said: "It's super-close between us. You have to be patient as I want to win and score points.
"We have a lot of respect for each other, which is why we have these good battles."
Leclerc now sits 12 points clear of his team-mate Carlos Sainz in the Drivers' Championship, while Ferrari are 40 points ahead in the Constructors' Championship after only two rounds.
The season continues in two weeks as the F1 paddock returns to Melbourne for the first time in three years.