Leclerc 'a driver much to Enzo Ferrari's taste'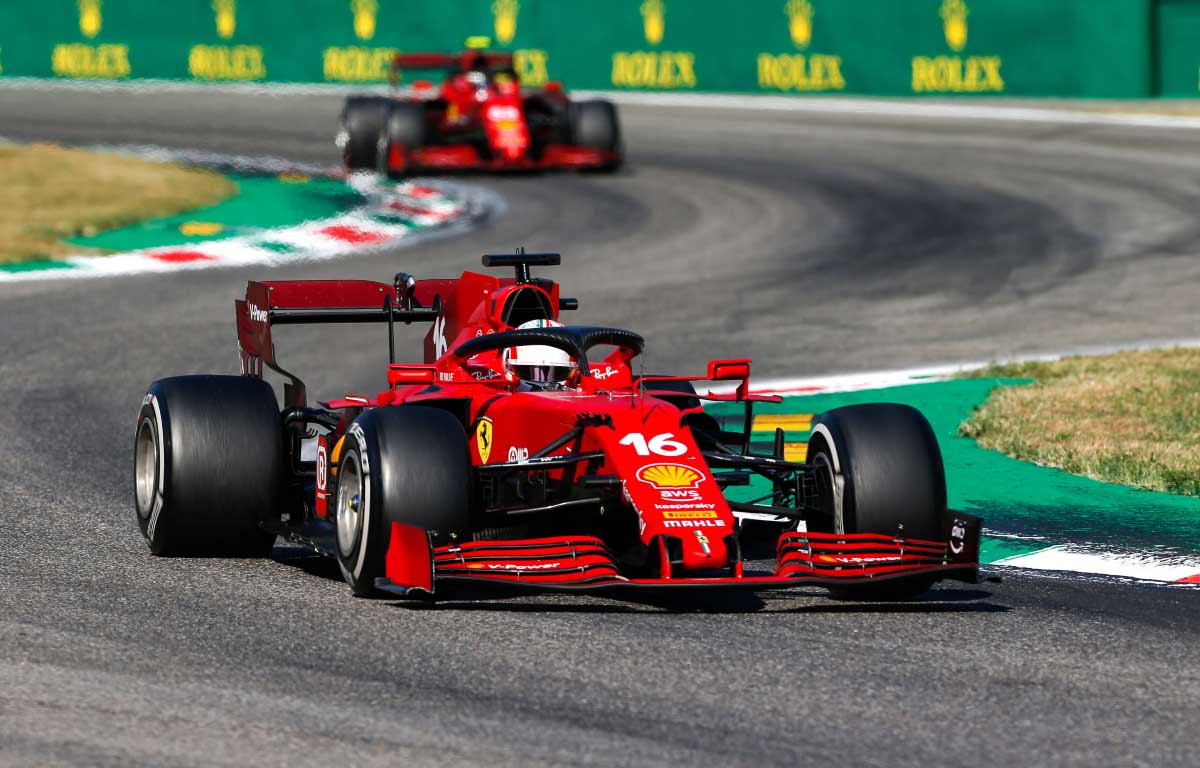 Piero Ferrari says his father, Enzo, would have undoubtedly approved of Charles Leclerc racing for the Scuderia.
A part-owner of the company his legendary father founded in 1939, six years before Piero was born, the 76-year-old is also the vice-president of Ferrari.
Upon receiving Italy's 2021 Patron of Sports Award, Piero spoke about three of the Ferrari-affiliated drivers currently in Formula 1 – Leclerc, his team-mate Carlos Sainz and Mick Schumacher, a member of their academy who is racing for Haas.
It was two-time F1 winner Leclerc about whom he waxed lyrical the most, juxtaposing him with Gilles Villeneuve whom Enzo did see race until the Canadian's untimely demise.
"Charles is a driver who would have been very much to my father's taste," said Ferrari, quoted by Speedweek.
"Comparisons with previous drivers are always difficult. But it can certainly be said that Gilles Villeneuve, for example, was a pure instinct driver.
"Charles is completely different – an intelligent guy blessed with incredible talent in every respect, highly focused.
"If we give him the right car, he will give us a lot of pleasure."
Kit yourself out in Ferrari colours via the official Formula 1 store
After the Russian Grand Prix, Leclerc finds himself 8.5 points behind his team-mate, Sainz, in the Drivers' standings, the Spaniard having continued his promising first year at Maranello with a third podium finish for Ferrari at Sochi.
Piero's description of Sainz is "a reliable, fast driver as we have just seen in Russia – with he and Charles, we have a great team".
He also spoke of Schumacher, with whose father, Michael, he enjoyed a warm relationship during Ferrari's golden era of the early 2000s.
"I like to remember the moments with Michael away from the race-track," recalled Ferrari. "When he was our guest at home and we had a quiet glass of red wine together.
"A simple person in the most positive sense – clear, precise, very linear."
And Mick? "He is making his way in a racing team that is supported by us. I hope he gets a car in 2022 with which he can show his qualities."
Neither Ferrari nor Haas will be making a driver change next year, when Schumacher jnr will hope that, with the new Formula 1 regulations, his team can make progress towards occasional points-scoring finishes at the very least.
Ferrari continuing revival after Sochi podium
Ferrari continuing revival after Sochi podium
Ferrari's 2021 season has been a massive improvement so far and, with a new engine upgrade, their season could see them fight McLaren in the final few races.