Charles Leclerc explains tactical reason for early exit from Q3 in Bahrain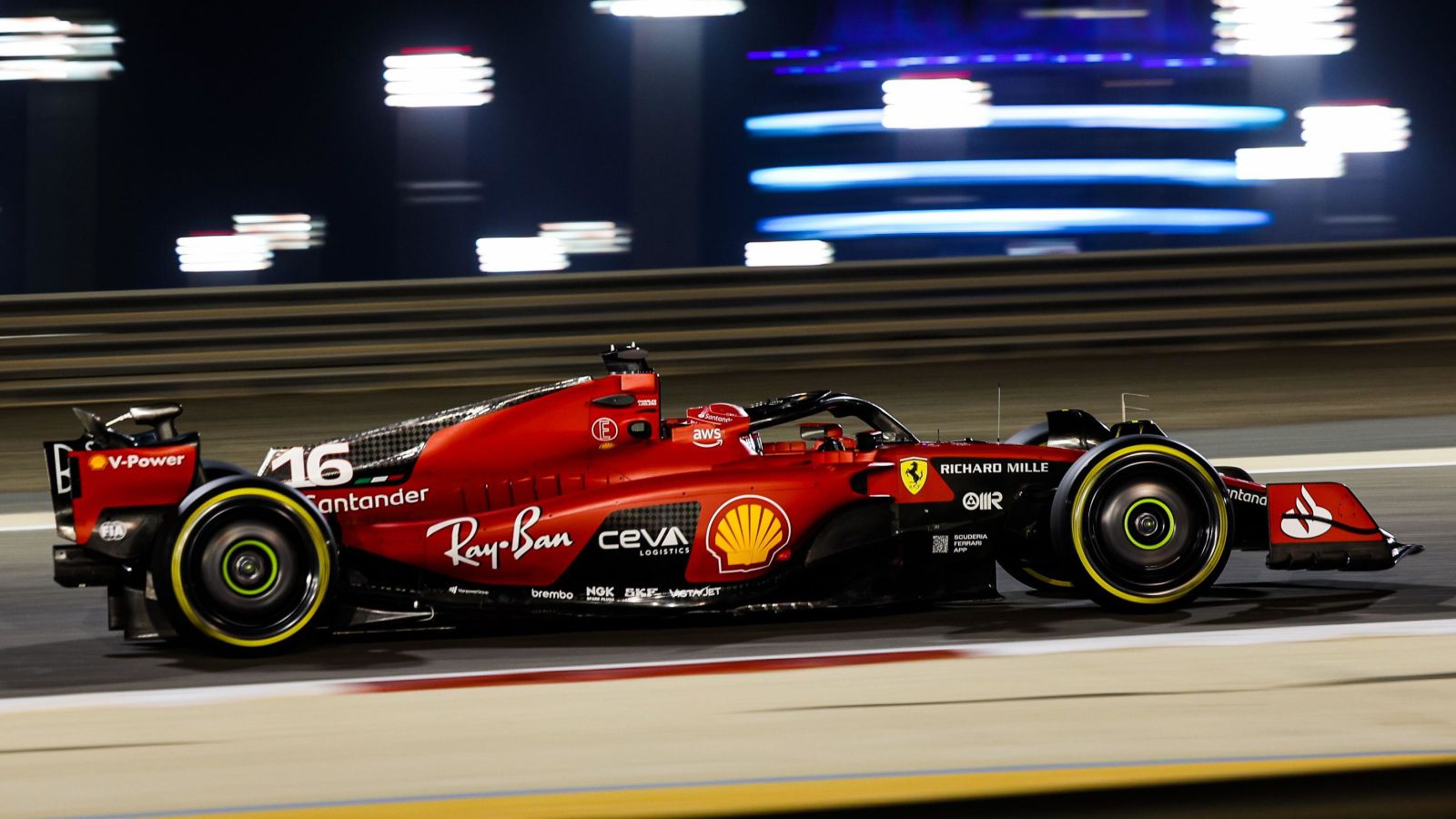 Charles Leclerc feels he and Ferrari are in a better position for the race by starting P3 with an extra set of new soft tyres.
As the drivers went to battle in qualifying action for the first time in F1 2023, we saw the true pecking order over a single lap become clear.
And that showed with Red Bull out front, but with Ferrari certainly not out of the equation for pole as Leclerc lapped just the one tenth down on Verstappen in their opening Q3 runs.
It was a surprise then when with just a few minutes to go, Leclerc was seen getting out of the SF-23 and heading to the back of the garage, Ferrari deciding to snub another shot at pole and instead go into the race with a fresh set of C3 tyres to work with.
And speaking immediately after qualifying, Leclerc defended that decision, saying this is what gives Ferrari the best chance of a successful Bahrain GP, especially with Leclerc identifying race pace as a weakness of the Scuderia.
Asked if there was an issue with the car, Leclerc told media in Bahrain: "No, there wasn't any issue.
"I think we were in the fight for pole, which was a good surprise to be honest because I did not expect that after testing and after the free practices that were a little bit difficult.
"We managed to find that pace for the qualy lap, which was great, however, we need to keep in our mind that in the race run we seem to be a little bit on the backfoot compared to Red Bull, and I think we are in a better place starting third with new tyres than starting first with old.
"Or a bit further up, I don't know if we would have got on pole or not, but it would have been close."
PlanetF1.com recommends
Qualy: Max Verstappen starts his title defence with pole, Ferrari make tactical call
Nico Rosberg discusses Lewis Hamilton's mindset as retirement talk continues
Gerhard Berger denies there'll be tension at Red Bull: Max is No.1 and Perez 'knows that'
While Red Bull locked out the front row in Bahrain, it was encouraging to see the top seven qualifiers covered by seven-tenths, with Aston Martin and Mercedes also featuring in the equation.
Leclerc hopes for the sake of Formula 1 that the action will continue to remain close over a race distance in the season ahead, starting from Sunday's Bahrain GP.
Put to him that the pack appears closer than what was expected after pre-season testing, Leclerc replied: "Yes, I hope it will also be like that on the race runs.
"But yeah, it was very, very close actually. Aston Martin was really quick, Mercedes also was really quick at some points of qualifying and we are much closer than what we expected, which is looking good for the future.
"I think it makes Formula One more exciting, so I'm looking forward to the rest of the races."