Leclerc explains how 'very stressful' throttle issue affected his race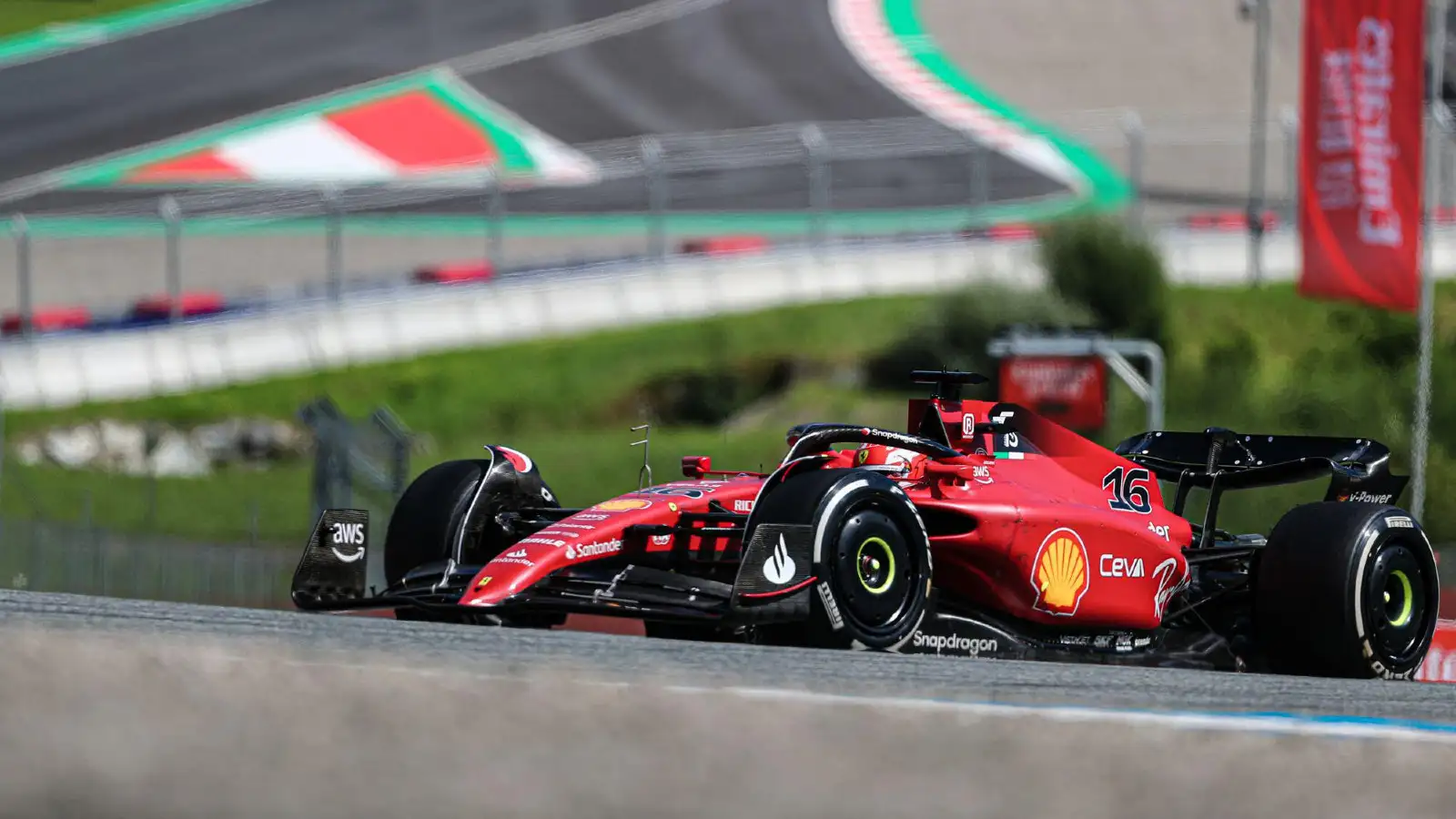 Ferrari's Charles Leclerc was affected by a throttle problem that threatened his lead in the closing laps of the Austrian Grand Prix.
Leclerc's lead over Max Verstappen was around four seconds when the race resumed, following a Virtual Safety Car deployed when Carlos Sainz's Ferrari power unit let go heading into Turn 4.
With the two leaders having had the chance to fit fresh tyres under the VSC, Leclerc and Verstappen traded blows as the Dutch driver did his best to catch up on the Monegasque and apply the pressure for a race win.
Added to Leclerc's stresses was a throttle problem that Leclerc radioed in to ask: "What's happening with the throttle?"
He was told by his engineer that "sometimes it's not coming back to zero," and, after the race, Leclerc explained what that meant for his driving as he tried to maintain his lead over the looming Verstappen.
"I knew it was not a problem with the engine," Leclerc said, admitting the timing was "weird" as it began occurring at roughly the same moment as Sainz's engine failure.
"It was really the pedal that was feeling weird. First at pick up and then, at the end, it would not come back to zero. But yeah, luckily it went until the end of the race."
Leclerc's pace remained consistent in the 1:08s despite the problem, with Verstappen only managing to close, at best, a handful of tenths a lap – the Dutch driver closed up to finish 1.5 seconds behind Leclerc at the chequered flag.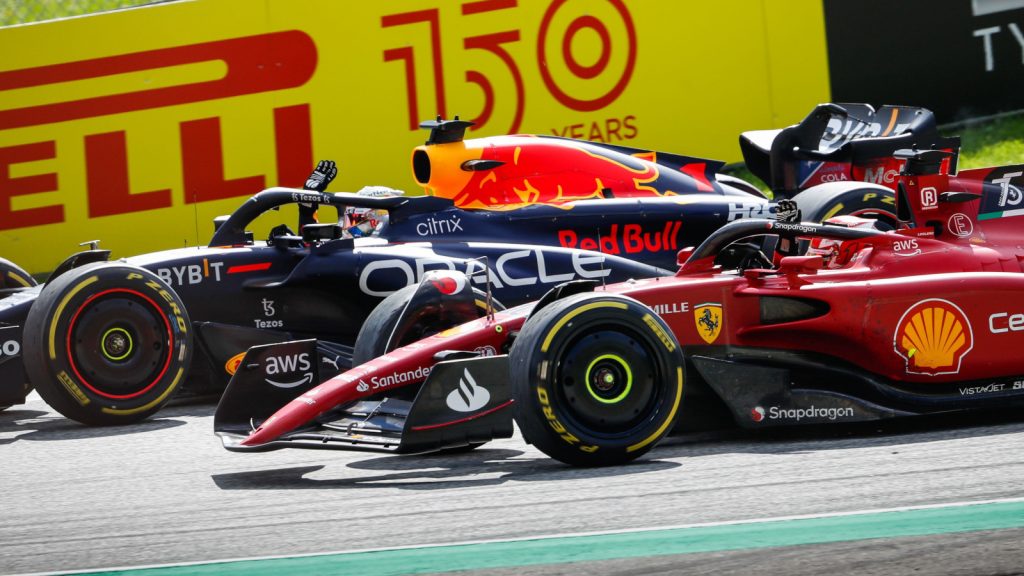 While he managed the situation well to massage his ailing F1-75 home, Leclerc said he had been "really scared" over team radio on the cooldown lap, and later explained how it affected his approach to the final laps.
"[It was] not only a little bit stressful, very stressful!" he laughed.
"The throttle was really inconsistent and, in the middle of the corner, it would get stuck to whatever percentage, so in Turn 3 it was very, very tricky because that's where you don't want any more speed in mid-corner, so yeah, it was quite tricky to manage. Not so much in the high speed, but mostly in the slow speed but, at the end, we managed to get the car to the end, which is great.
"[It was] quite a bit of lift and coast, to understand how much throttle would I have going into a corner. Not much more than that, to be honest, than just playing with the throttle on and off to try and… whenever it felt too bad, to have a bit less throttle in the corner, so yeah, it wasn't easy, but yeah, it's fine."
Having returned to the top step of the podium for the first time since April's Australian Grand Prix, Leclerc said he was hugely relieved to finally win a race after a run of races that saw result after result go begging.
"I definitely needed it," he said.
"I mean, of course whenever I get to a new race since five races I have a smile on my face and I kept being optimistic, but obviously hard race after hard race, it just felt like everything was against me. So, finally, we had a breakthrough good race today and it really feels good to have a win again."
Ferrari clearly had the measure of Red Bull on race day, despite Verstappen's pole position and Sprint Qualifying victory, and Leclerc said he never doubted the performance of the car was there.
"We got a [upgrade] package in Barcelona," he said.
"Then we had another upgrade in Silverstone. And it always went in the right way. I think the performance has been great since Australia. But apart from Miami, maybe, where we were a little bit down compared to Red Bull, it's been strong in the last five races, but we just couldn't put everything together. So yeah, it's great that we are now finally having a normal race on my side."