Leclerc: F1 must be prepared to drop sprint races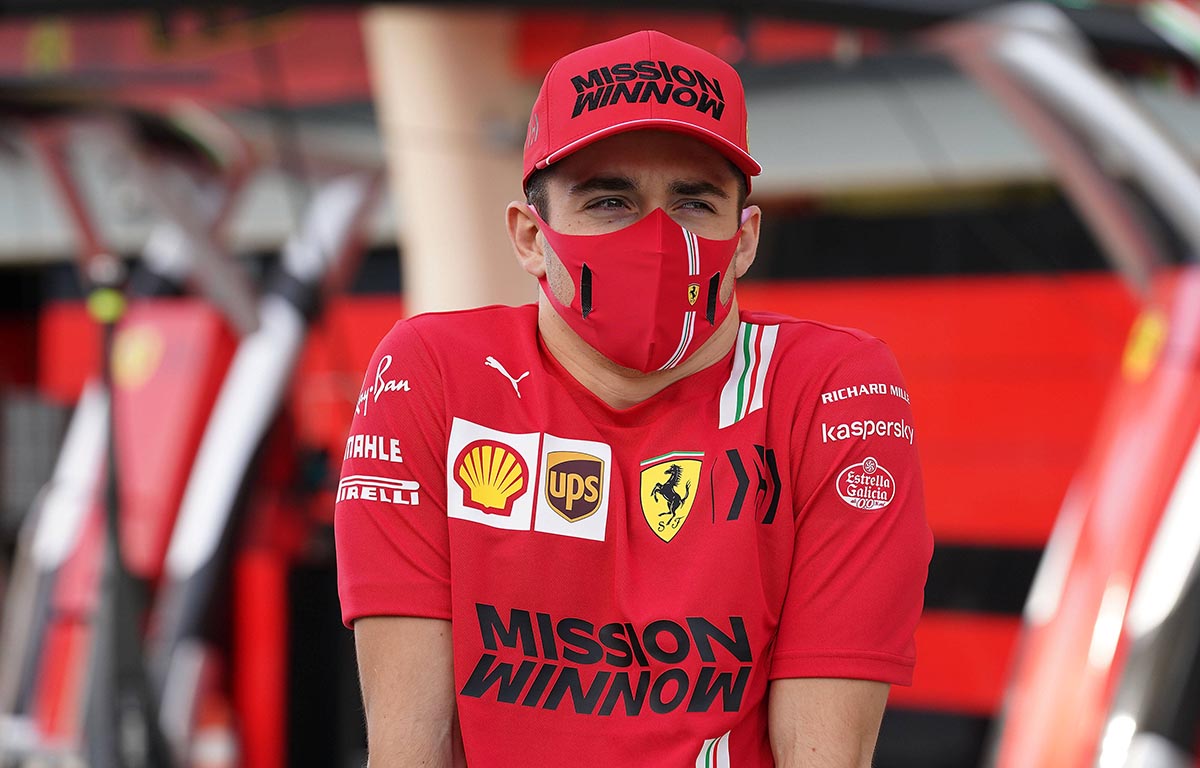 Charles Leclerc accepts that F1 is trying to improve the format of a weekend, but must be ready to drop sprint qualifying if it doesn't work.
The new qualifying races will be trialled at three grand prix events in 2021, with Silverstone being confirmed as the first host venue for the British Grand Prix in July.
The addition of sprint qualifying will fundamentally alter the structure of a race weekend, with standard qualifying taking place on a Friday and the shortened sprint race setting up the final grid for Sunday's grand prix.
Sprint qualifying will take place over 100km, which will lead to a race of around 30 minutes. Pit stops are not compulsory either, leading to a straight fight from lights to flag.
Leclerc is in support of the idea in principle, saying "it's good to try this at least", but stubbornness can not get in the way of ditching the format if it does not work out.
Good battles in Portugal and hopefully more of the same this weekend 🇪🇸 pic.twitter.com/5HFyPOdLBO

— Charles Leclerc (@Charles_Leclerc) May 5, 2021
Show your support for Charles Leclerc with his official merchandise collection on the Formula 1 store
"We have to be objective enough at the end of the season, if this has been negative, to just obviously come back to the normal race format, which is already a very, very good format," he said, per RaceFans.
"It may be that it also adds something to the race weekend which we didn't expect and that would be just better for the sport.
"I don't have any particular opinion for now, but I'm really looking forward to trying it. And hopefully it will bring something positive for the fans."
F1's managing director of motorsports Ross Brawn has stated previously that the sport will "hold our hands up" if the sprint qualifying format does not take off, meaning that they are willing to shelve the plans and search for alternatives.
"It is not intended to impact the race event. The Grand Prix is still the vital event of the weekend," Brawn previously told F1's official website.
"We want to give fans engagement throughout the whole weekend. Sunday's Grand Prix is fantastic, and we don't want to cannibalise that, but we want to lift up the engagement on a Friday and a Saturday.
"The drivers are open minded about the format – and that's all we ask, that the drivers keep an open mind so we can evaluate this event and then we decide if in the future it forms a feature of the F1 season. If it doesn't work, we put [our] hands up and we will think again."
If you need to learn anything about F1 sprint qualifying and any of the rules surrounding it, head to our explanation piece here.
Follow us on Twitter @Planet_F1, like our Facebook page and join us on Instagram!