Charles Leclerc fears 'difficult' weekend as Max Verstappen expresses confidence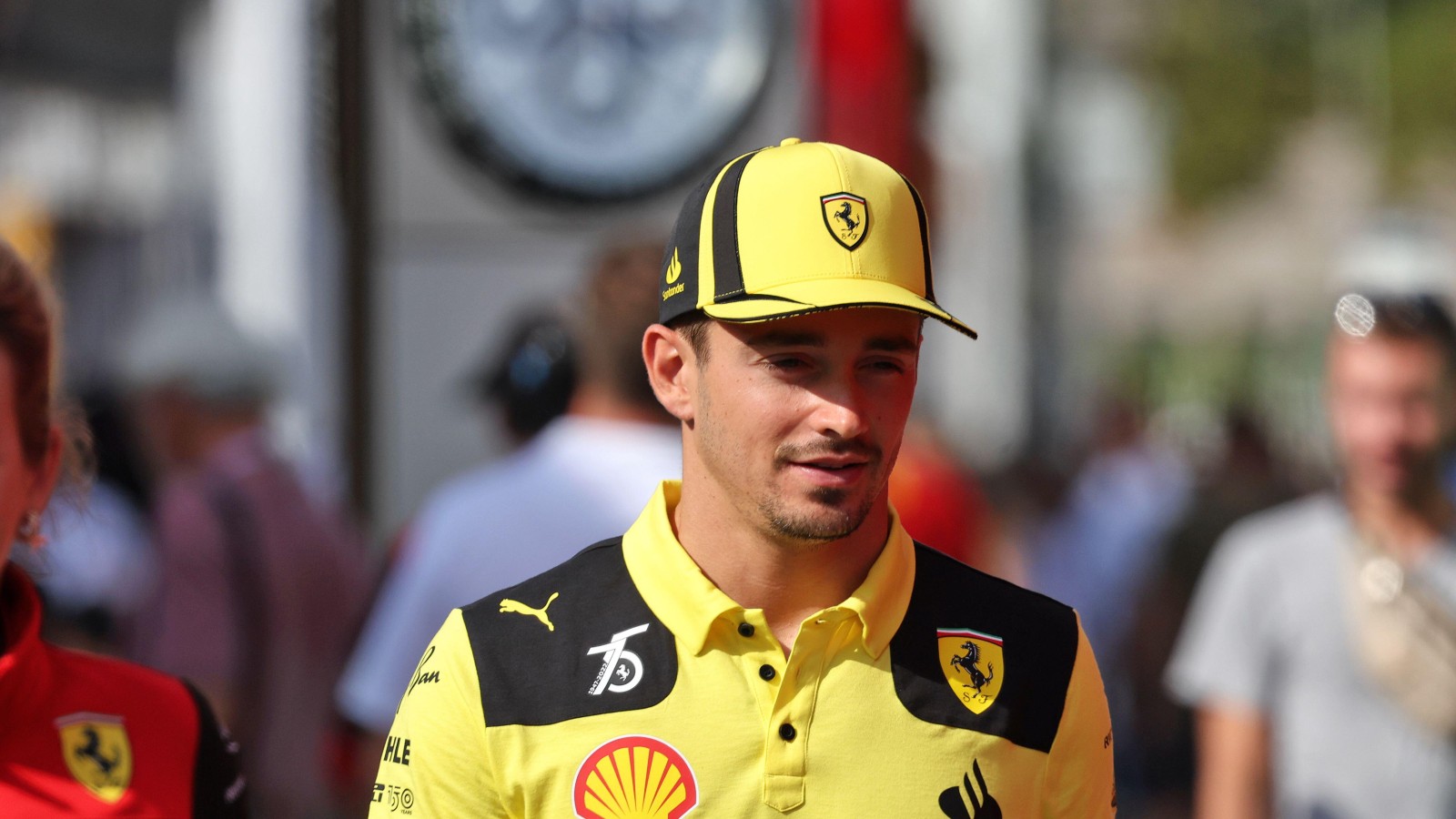 Ferrari's Charles Leclerc anticipates a difficult time on home soil, while Max Verstappen is confident of ending his Monza podium drought.
For Leclerc his title hopes are now very much hanging by a thread, driver error on his part and also numerous strategy and reliability issues for Ferrari contributing to a season which has disappointingly fizzled out.
The next stop though is Monza, home turf for the Ferrari team, so any further errors in front of the tifosi would only ramp up the criticism which Ferrari are facing even further.
After Ferrari lagged comfortably behind Red Bull at Spa, the Scuderia returned to more competitive form at Zandvoort, but Monza is much closer to Spa in terms of the importance of strong straight-line speed.
And so, Leclerc is prepared for a very stern Red Bull challenge as Ferrari celebrate their 75th anniversary, and 100 years of Monza as a racing venue.
"I think it's going to be a bit of a difficult weekend, on paper at least it is going to be a difficult weekend," Leclerc told reporters.
"We expect Red Bull to be stronger. The track characteristics don't fit exactly our car.
"But again, I mean we've had some good and bad surprises this year. So hopefully this one is one of the good ones that we overperform compared to what we expect."
Verstappen is now 109 points ahead of Leclerc at the top of the Drivers' Championship, though interestingly, he has never taken to the Monza podium.
But, in a further blow for Ferrari, Verstappen is confident that he can put that record straight this weekend.
Asked if it is one of the little gaps on his CV that he has never stood on the Monza podium, Verstappen said: "I like to stand on the podium everywhere, but also, this track has never been good to us.
"We just never really had the top speed. And of course, at some tracks, you can compensate a bit with a lower wing, but here, everyone drives low downforce, so you're just stuck with it. And that's why I think in the last few years, we've never really been competitive here.
"Plus, this was always a track where we also had to take engine penalties and stuff. That's why also I guess it never really helps to get to the podium.
"But I think this year we have a good chance. And if you look at our car around the whole season, we've always been quick on the straights, so hopefully we can use that here."
Will Ferrari though be Red Bull's closest challenger? If the pecking order remains the same from Zandvoort, then it could well be Mercedes taking the fight to their 2021 rival.
Verstappen is not sure which team will be the main threat to Red Bull, though returned to the point of having faith in his team's own abilities.
Asked if Mercedes are beginning to emerge as Red Bull's main challenger, Verstappen replied: "I knew they were going to be strong at Zandvoort just because [at] high-downforce tracks they are competitive.
"I think it just depends a bit on the track layout as well. So here, very difficult to say who is going to be the most competitive from my side, we have good confidence that we can be really competitive, because of the straights.
"But again, you need to find the right balance in the car as well, because it just doesn't work just out of the box."