Leclerc: Ferrari 'cannot afford many more' reliability troubles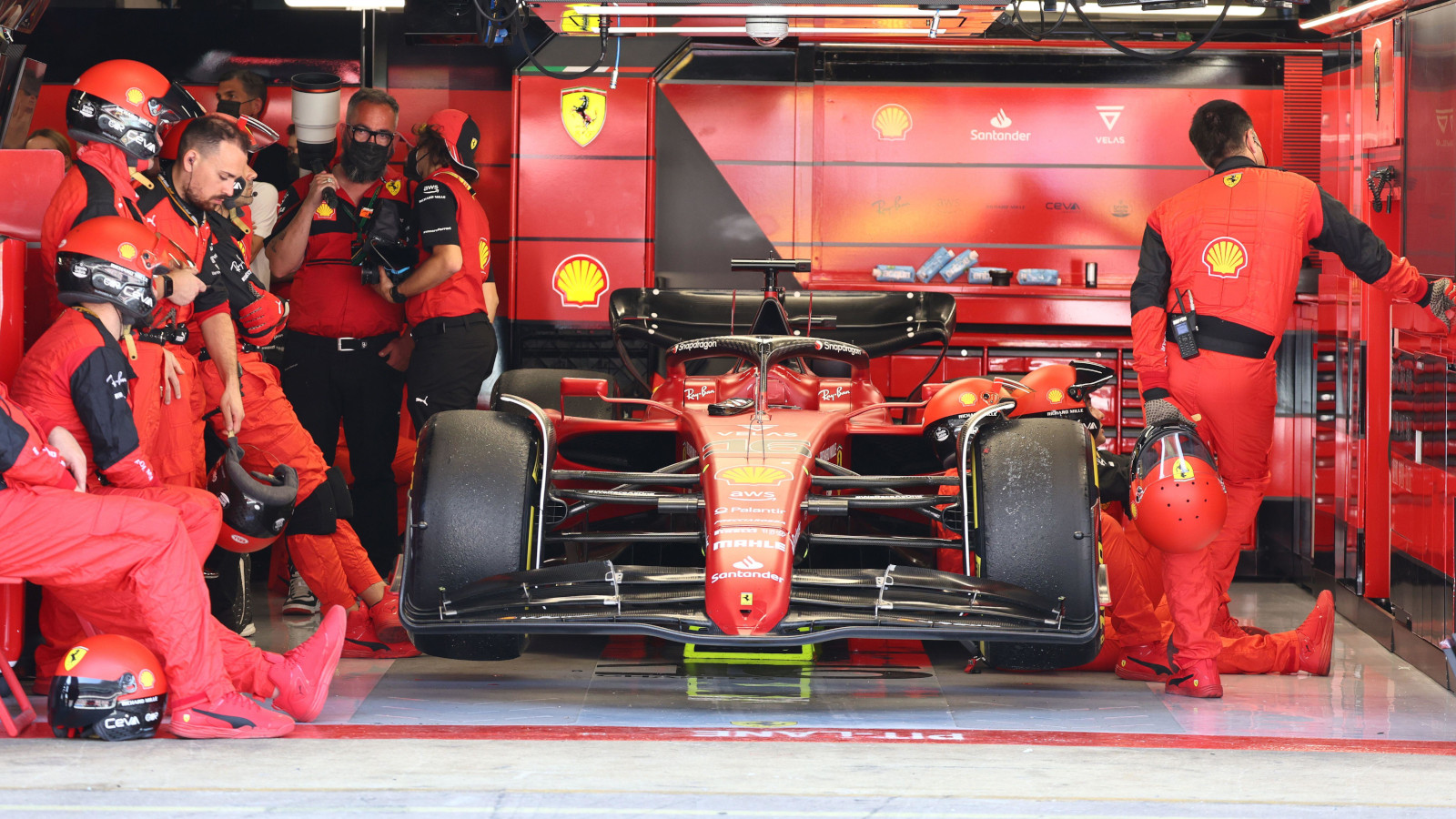 Losing the lead in the championship as he retired from the Spanish Grand Prix, Charles Leclerc says Ferrari "cannot afford" more DNFs.
Starting Sunday's Spanish Grand Prix from pole position, the first 26 laps went according to plan for Leclerc as he built up a lead over the chasing pack, helped in part by Max Verstappen's DRS issues.
As the Red Bull driver raged over yet another reliability problem, Leclerc was cruising towards a third win of the season and then it came to nought.
His F1-75 suddenly lost power, Leclerc crawling his way back to the pits to park the car, retiring from the race.
His woes were compounded as Verstappen claimed the race win and the lead in the Drivers' Championship, now six points up on the Monégasque driver.
"It is a shame," he told Sky Sports. "In those moments I feel like there is nothing more I can do apart from looking at the positives and there are plenty this weekend.
"We will look at this issue and we cannot afford for this to happen many times in the season so we need to find the problem."
Charles Leclerc reflects on a difficult day at the office#SpanishGP #F1 pic.twitter.com/nwWMrwshT3

— Formula 1 (@F1) May 22, 2022
And Leclerc was a driver determined to find those positives.
Not only did he claim pole position in his updated Ferrari, beating Verstappen by three-tenths of a second in qualifying, but he was also on his way to a comfortable win before his PU gave up.
"Let's say that I feel better after this weekend than I felt after the last two weekends," Leclerc said as per The Race.
"Mostly because, of course there's this issue that we've had with the car and I'm very disappointed, but on the other hand I think there's plenty of positive signs other than that.
"Throughout the whole weekend – our qualifying pace, the new package works as expected which is not always a given, and everything was working well, our race pace and tyre management.
"Tyre management after the last few races, we've been struggling quite a bit compared to Red Bull. And, today it was strong.
"In these situations, I think it's good to also look at the positives and there are plenty."
But as he tried to find that silver lining, the driver admitted he was "disappointed" with the retirement.
"Overall, it's always a disappointment," said Leclerc. "And obviously, once you're fighting for a championship, you know that every point is very valuable.
"But over the course of a season, I think it always more or less happens. Which is not an excuse for sure. And I'm pretty sure that everyone is already working flat out to understand all of it and to fix it as quickly as possible.
"But everyone is as disappointed as me with what's happened and there was just no reason for me to be angry at anybody getting out the car.
"I just wanted to see the mechanics to cheer them up a little bit because they were pretty down."