Leclerc still has 'concern' despite Austria GP victory
Despite ending his barren spell with victory in Austria, Charles Leclerc has concerns after further Ferrari reliability issues.
Ferrari were on for a one-two finish at the Red Bull Ring, Leclerc having passed Max Verstappen in the Red Bull to take the lead, with Carlos Sainz then closing in fast to demote Verstappen another position.
That plan went up in smoke though at the same time as Sainz's engine, an all too familiar problem for Ferrari this season, while Leclerc soon after began to struggle with a throttle problem.
Leclerc nursed his F1-75 to the line to claim victory, his first since the Australian Grand Prix in April, but he cannot overlook the fresh issues that cropped up in the race for his team.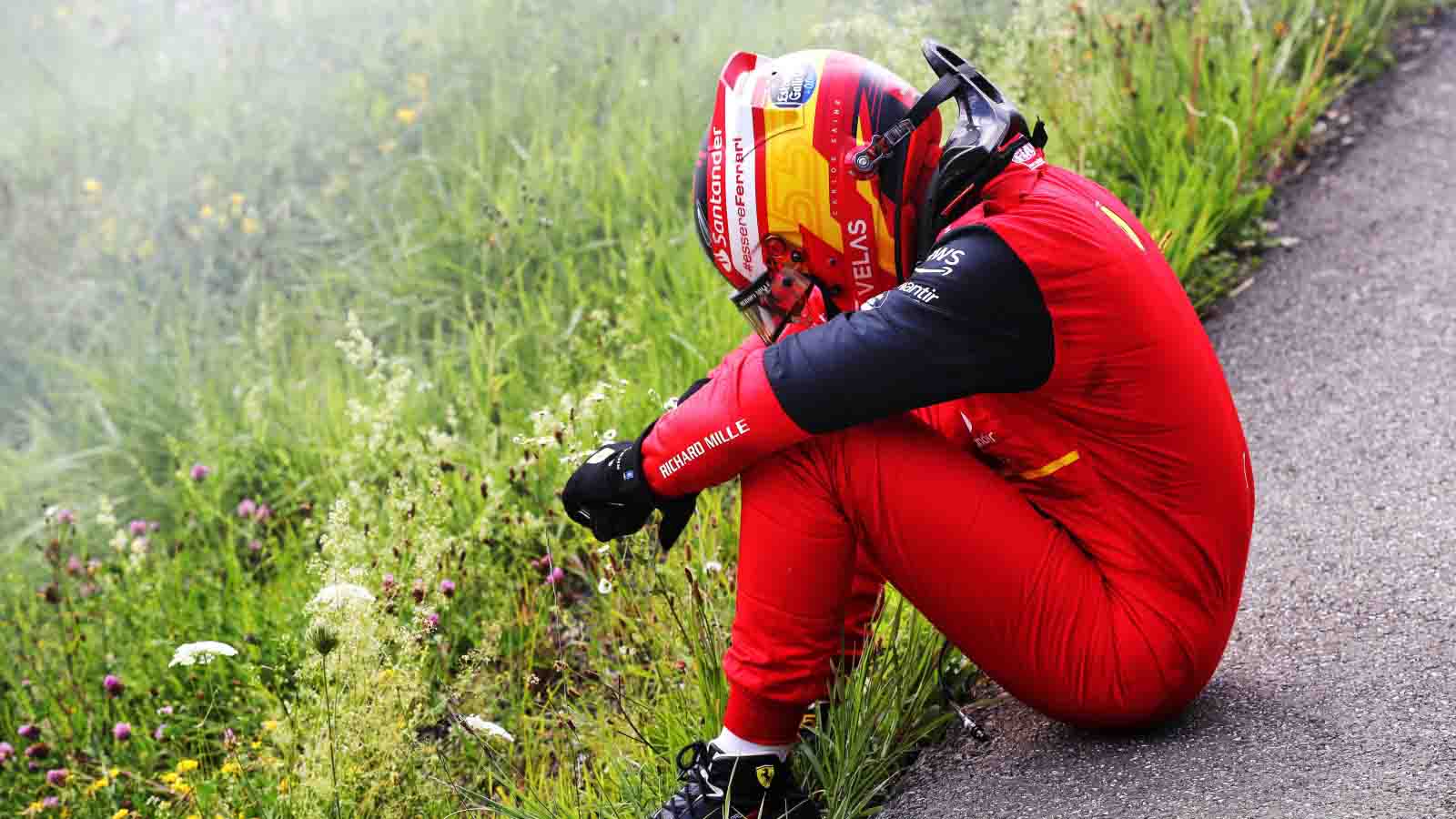 Asked if Sainz's retirement took the shine off the day somewhat, race winner Leclerc told Sky Sports F1: "Of course it does, because as a team, it is a concern, the reliability and today it shows even more that it is a concern.
"So we really need to look into that to make sure that it doesn't happen again during the season."
Leclerc revealed that the faulty throttle was particularly troublesome in turns two, three and four, a piece of debris seemingly stuck in the mechanism.
"It was really bad," he confirmed. "Especially [turn] two and three and four was a disaster because the car was pushing a lot with the throttle being extremely inconsistent.
"So yeah, I just had to manage it, but at the end, I got to the finish line and in first position, so very happy."
Verstappen and Red Bull were the dominant force in sprint qualifying in Austria, yet Ferrari had a clear pace advantage come race day, marking a surprisingly quick turnaround in fortunes.
As for where that improvement came from, Leclerc explained that he had worked on his driving between the sprint and Grand Prix, with tyre management proving to be a crucial factor.
"I worked quite a bit on my driving yesterday night and I knew where to improve," said Leclerc. "Especially on that medium [tyre] stint, to be able to up the pace, but also the good management and I think we've shown that perfectly today, which was great and that's where we did the big difference in the race.
"Then on the hard [tyre], yeah, we weren't quick, but there was no degradation, so everybody was quite a bit closer.
"But yeah, I'm very happy that the hard work of yesterday night paid off today."
Highlights from the Austrian Grand Prix
Charles Leclerc took his first win in eight races, and Ferrari definitely needed it.