Charles Leclerc's woe with Ferrari, 'very, very far away' from Red Bull pace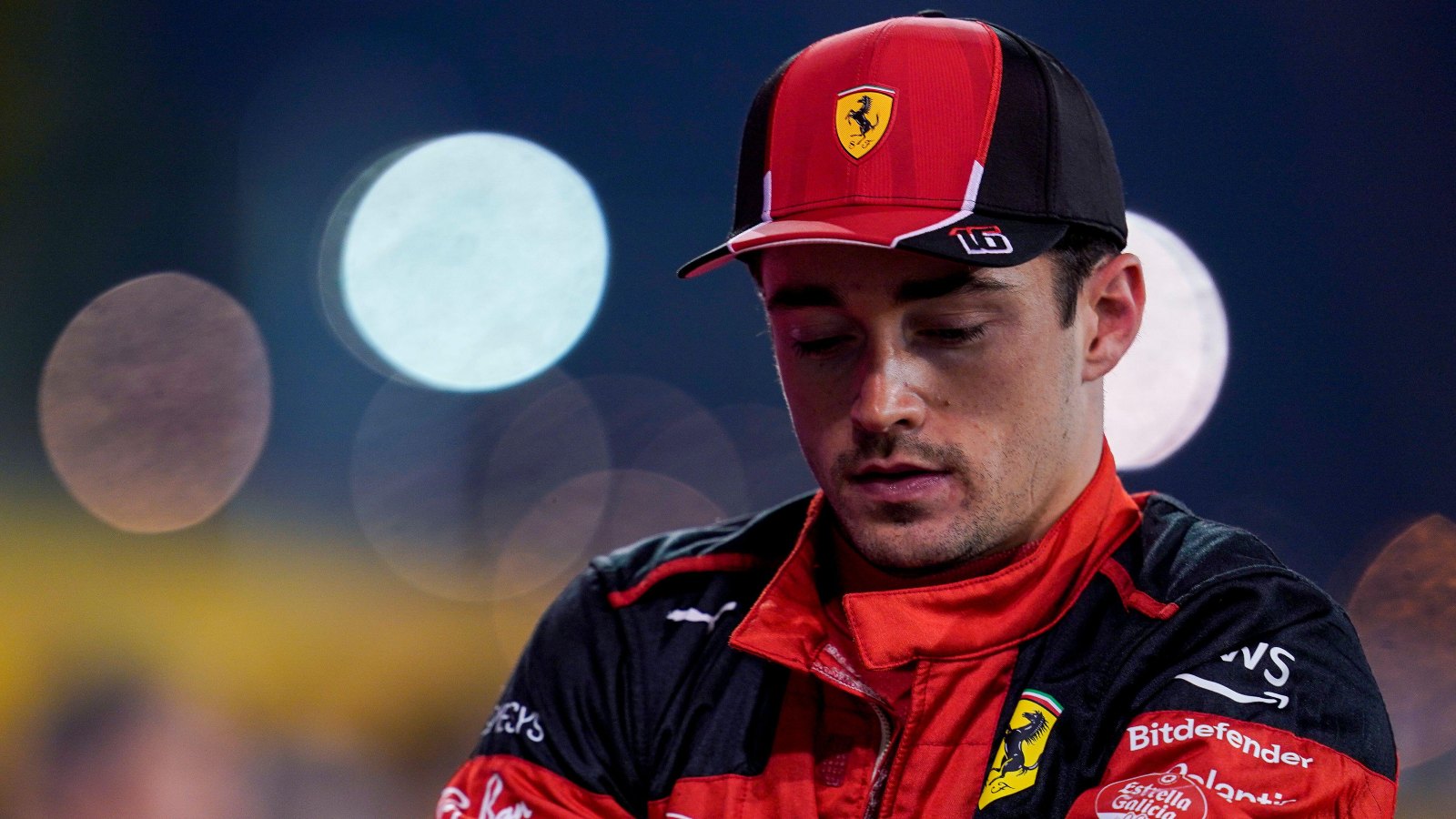 Charles Leclerc has said Ferrari remain "very, very far away" from Red Bull in terms of pace as both he and Carlos Sainz struggle with the car.
Leclerc may have recorded his first back-to-back points score in Baku then Miami last weekend but the mood around Ferrari and in particular in the Monegasque's side of the garage could hardly be much gloomier.
This time last year, he had three wins to his name and led the Drivers' Championship and yet now, he is seventh, almost 100 points off leader Max Verstappen.
The SF-23 was billed as an improvement on the F1-75 and yet it seems to share many of the same negative characteristics, such as an ability to burn through tyres at an alarming rate.
What will be even more worrying for Ferrari is that neither Sainz or Leclerc find it easy to drive, as revealed by the latter following the Miami race.
"It was really difficult," he told F1.com. "I was just speaking about it with Carlos and we basically agreed that we have a car that is so incredibly difficult to be on the limits.
"On my side I don't know what was going but with the high speed I had, the car was moving a lot, not from the rear but just the overall platform the car was touching like crazy.
"So we will check the car and everything but [it] didn't feel great. I was saying with Carlos it was just a very inconsistent car."
PlanetF1.com recommends
Team bosses on accepting 11th F1 team: 'Like turkeys voting for Christmas'
Otmar Szafnauer responds to Laurent Rossi's 'unacceptable' and 'amateurish' criticism
The SF-23 appears to be as bad as Red Bull's RB19 is good this year and Leclerc admitted that the Italian team were still "very, very far away" from their Milton Keynes counterparts.
"It's going to be very important [to get even with Red Bull] because now we are very far away, like very, very far away," the 25-year-old said. "And for me, I really struggled to find any explanations why we are so far in the race and so close in qualifying. It is really something we need to work on."
The bouncing was a particular concern for Leclerc and he went as far as saying it was "quite crazy."
"We need to check," Leclerc said on whether Sainz was for having a similar issue."I cannot speak for Carlos, I don't think he was complaining about it that much but for me, it was quite crazy. So I don't know what was going on."