The precious points lost by Charles Leclerc and Ferrari in F1 2022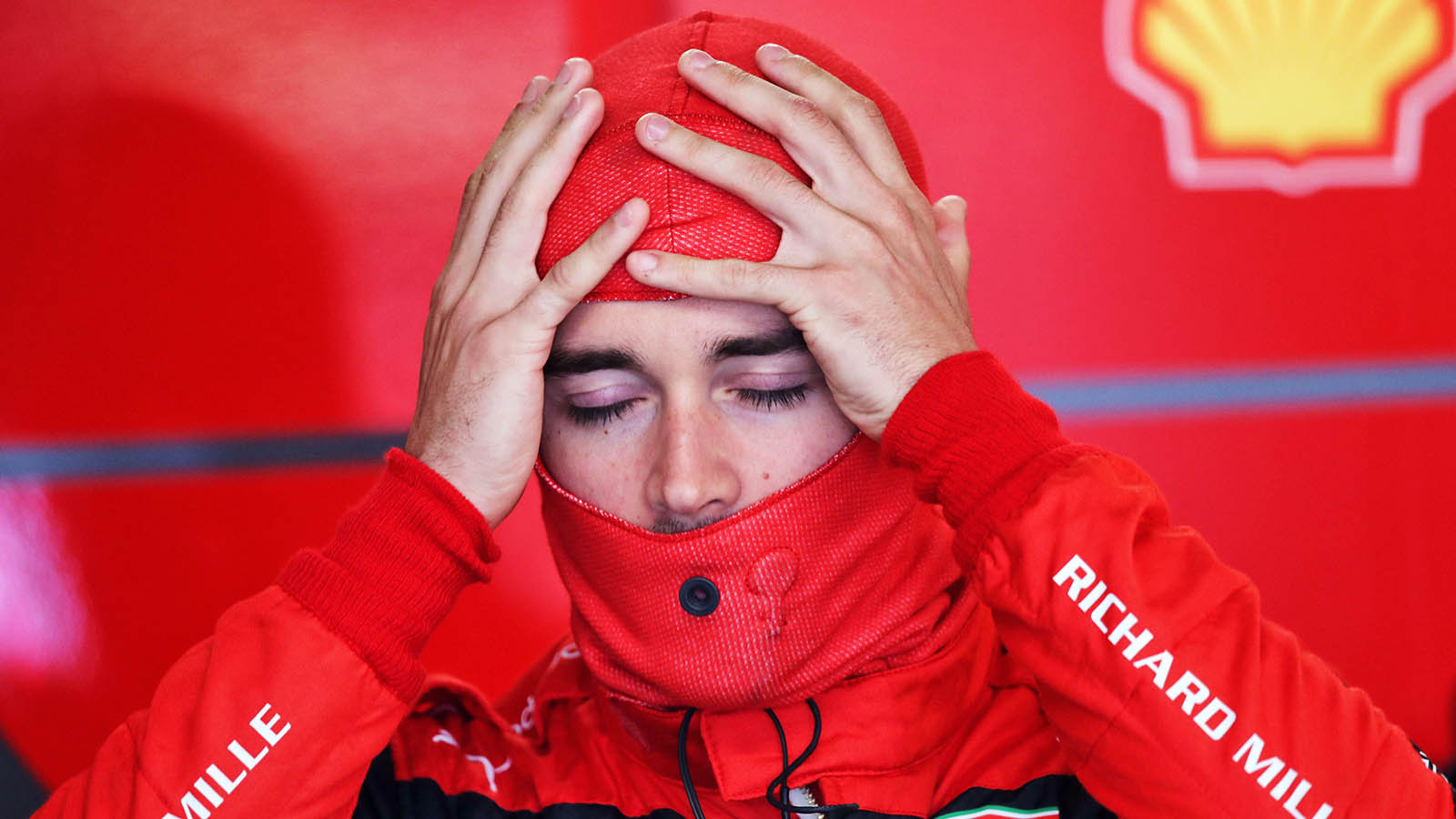 Having been the early-season championship leader, Charles Leclerc can no longer win the World title without Max Verstappen and Red Bull's help.
And Ferrari have only themselves to blame.
Leclerc raced out to a 34-point advantage in the championship standings after his Australian Grand Prix win, the Tifosi clearing a spot on the mantle for a first Drivers' trophy since 2007.
Ten races later the dream is in tatters as only two additional Ferrari flags have been raised outside the team's Maranello headquarters, and ironically one of those – for Carlos Sainz's British Grand Prix – was the surest sign yet that this title does not belong to Ferrari.
What is going wrong at Ferrari?
Having shot themselves in the foot time and time again this season, are Ferrari too stubborn for their own good?
From 34 points up to 80 points down, Leclerc can no longer win the Drivers' Championship even if he wins the nine remaining races, takes the fastest point in each and is P1 in Brazil's sprint race – if Verstappen was second each time.
He needs Verstappen to drop more points as even P2 for the reigning World Champion in every grand prix and the sprint means he would take the title by seven.
Leclerc has lost a whopping 140 points this season and that is not including his runner-up results to Verstappen in Saudi Arabia or Miami, both of which were legitimate losses.
We are talking points either Ferrari or the driver have thrown away through mistakes.
PlanetF1 breaks down the 140 points, 32 of which belong to Leclerc.
Imola Grand Prix – 7 points
If one wanted to judge harshly, more points could be added to the tally as Ferrari, instead of using team orders, allowed Sainz to fight Leclerc in the sprint, preventing the Monégasque driver from challenging Verstappen for the lead. And if he had won the sprint, that would have been pole position for Sunday's grand prix and he would not have had to try and chase the Red Bulls.
As it was, chasing down Sergio Perez for third place in the grand prix, Leclerc conceded he pushed too hard and spun at the chicane. He broke his front wing on the barrier, stopped for repairs  some pundits felt were not necessary and fell to sixth. A definite seven points lost, perhaps even more.
Spanish Grand Prix – 25 points
Starting from pole position, Leclerc had built up a significant lead over the chasing pack when his Ferrari engine expired and forced him into retirement. Ferrari later confirmed it was a turbo and MGU-H failure. Verstappen moved up into P1 in the standings, Leclerc down to third.
Monaco Grand Prix – 13 points
Leading his home race after starting from pole position, Ferrari pitted Leclerc for intermediate tyres as they covered Red Bull's strategy. But with the track drying fast, the driver was back into the pits two laps later for slick tyres in what was a double-stack stop. He came out in fourth place and was unable to recover.
Azerbaijan Grand Prix – 25 points
Up into P1 having undercut Perez and running ahead of Verstappen, Leclerc's Ferrari engine let go with a plume of smoke down the main straight. It was his second DNF from P1 of the season.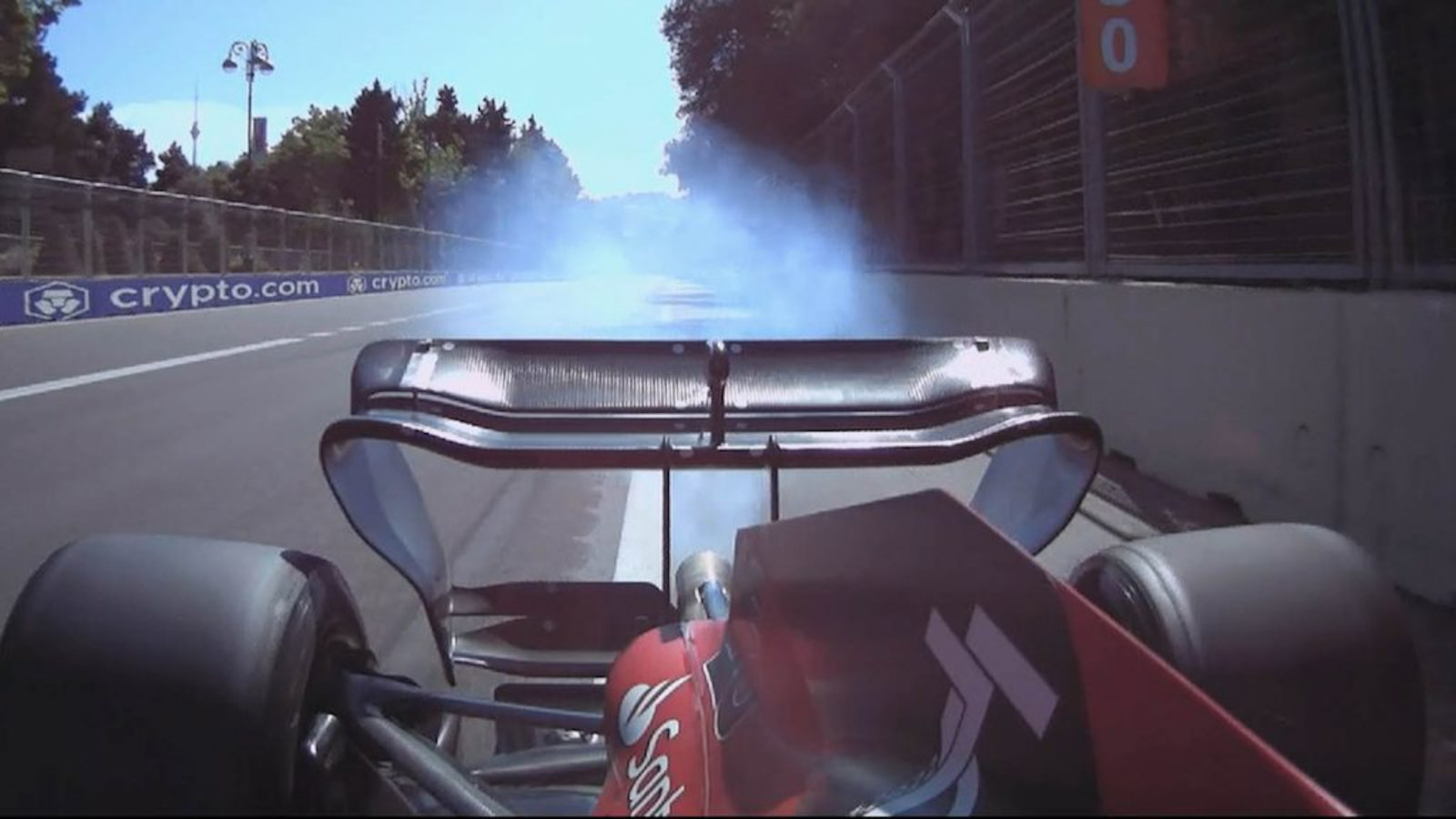 Canadian Grand Prix – 15 points
Following his Baku engine failure, Leclerc received a back-of-the-grid start for engine penalties, Ferrari changing all the components and the kitchen sink. Racing his way to P5, Leclerc was left to rue what could have been as his team-mate was P2 on a Sunday when Leclerc had the better pace.
British Grand Prix – 13 points
It was yet another mishap from Ferrari as the strategists decided not to pit Leclerc during the Safety Car period late in the race, the powers-that-think instead leaving him out on a set of hard tyres, old hard tyres at that. Although he led at the restart, his tyres were no match for the chasing pack with Sainz, Perez and Lewis Hamilton all passing him. Never mind the strategists, it seemed Ferrari were so determined not to favour one driver they shot themselves in the foot.
French Grand Prix – 25 points
Leclerc was leading at the Paul Ricard circuit when he crashed nose-first into the barrier. "Unacceptable," said the driver, fans echoing that. His race was over, his third DNF of the championship.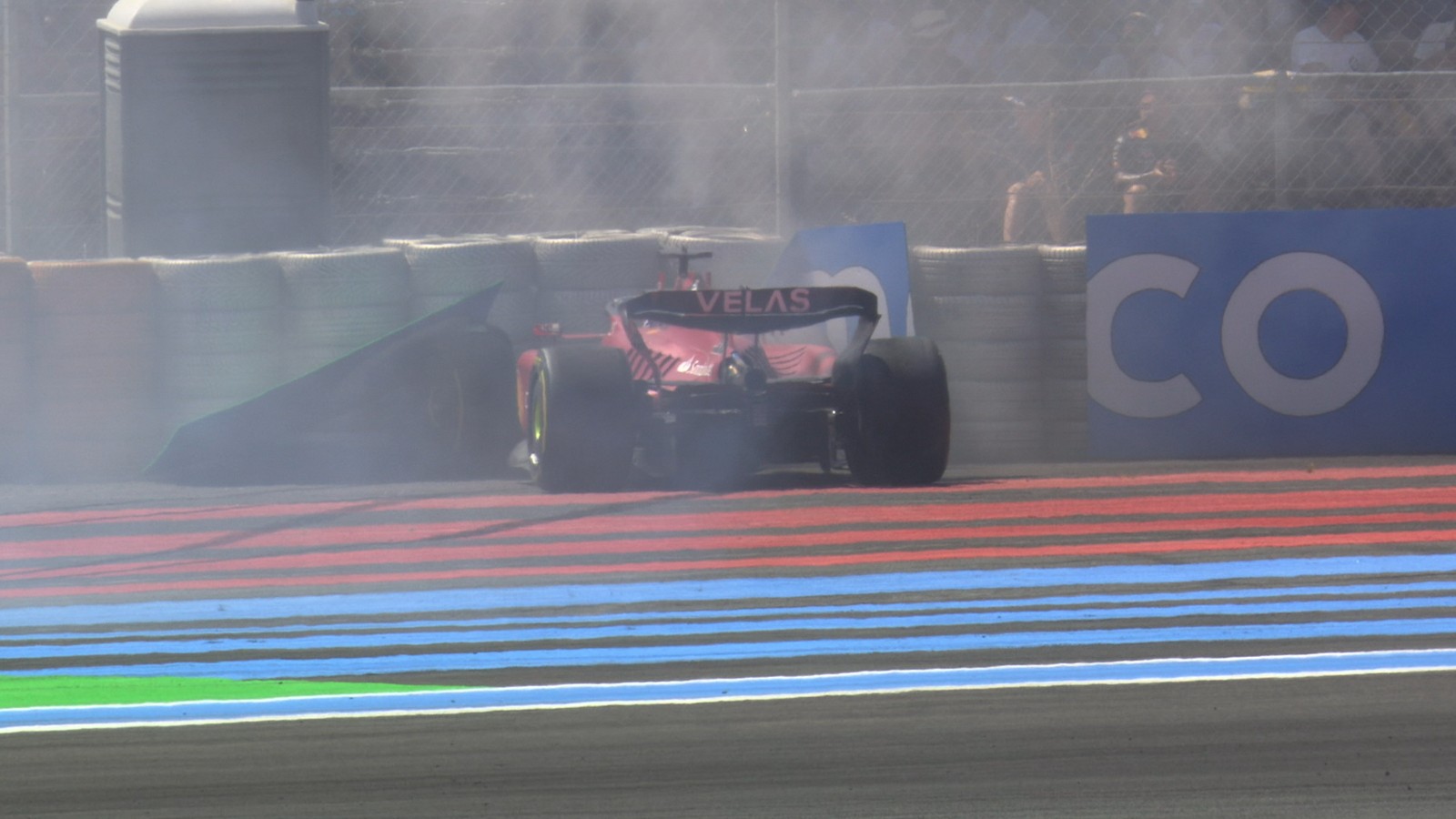 Hungarian Grand Prix – 17 points
On a day when nobody could get the hard tyres to work, Ferrari reacted to Red Bull's strategy and pitted Leclerc from the race lead despite the driver saying he wanted a longer middle stint on the medium tyres. The strategists and the pit wall told him to pit and then went and put him onto a set of hard tyres. Even Leclerc could not get those to work. Falling down the order, Ferrari pitted him again for soft tyres. He finished P6.