Charles Leclerc not sure Ferrari have 'final answers' yet for Red Bull pace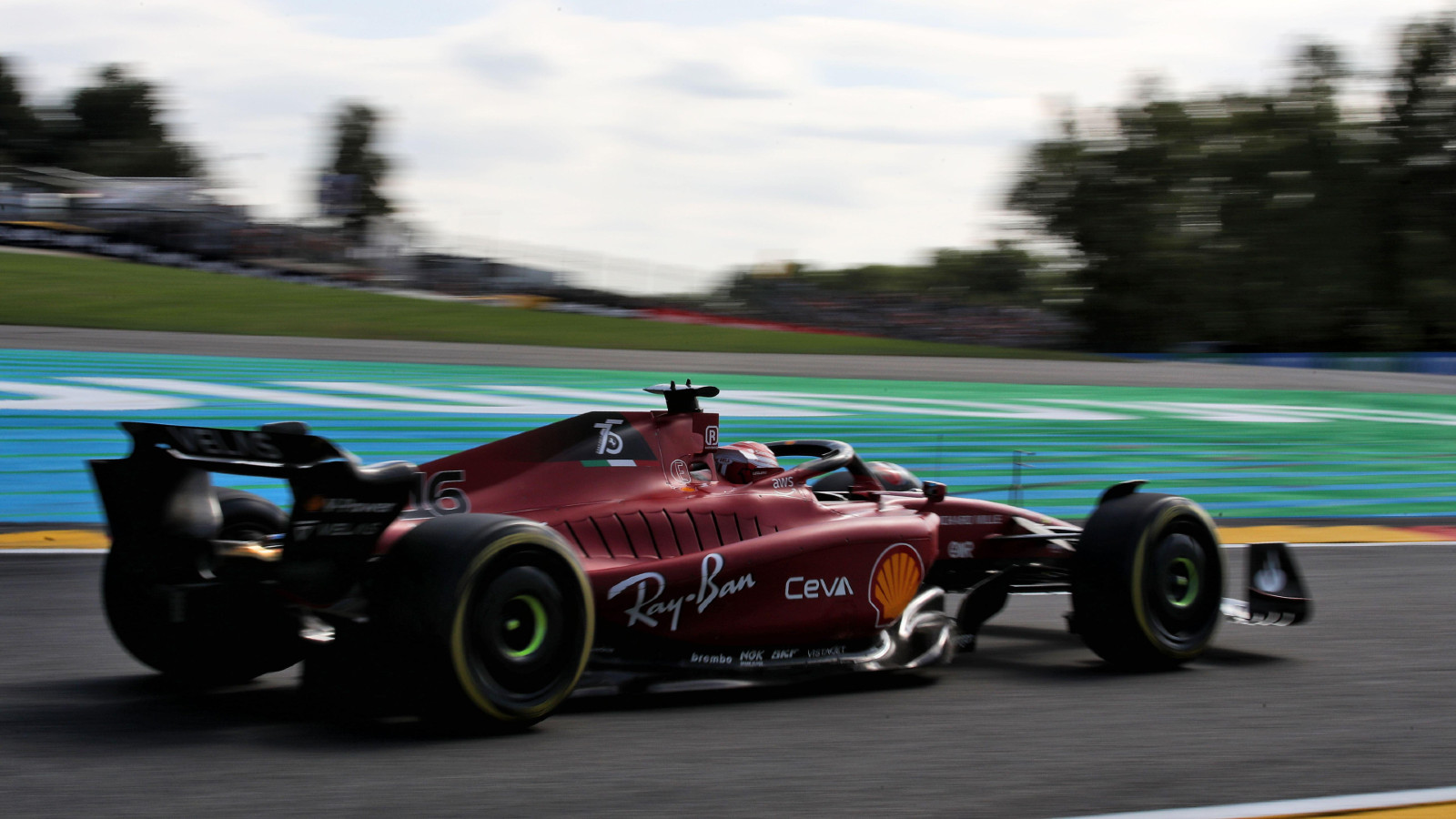 After an all-conquering display for Max Verstappen and Red Bull at Spa, Charles Leclerc is not sure Ferrari have a final answer yet.
As Formula 1 re-emerged from its summer slumber, Verstappen came flying out of the blocks to deliver an utterly dominant Belgian Grand Prix performance.
Qualifying six tenths faster than his closest challenger, that being Ferrari's Carlos Sainz, Verstappen was forced to start from P14 due to an engine penalty, giving some hope to Ferrari that they could still win the race.
Verstappen destroyed those hopes though as he stormed through the pack, ultimately winning with a margin of almost 18 seconds over team-mate Sergio Perez in P2.
Since that result there have been mixed messages from the Ferrari camp, team principal Mattia Binotto fearing that Red Bull's sudden dominance was not solely down to the Spa track, while Sainz thinks he can be a contender for the win at Zandvoort, where Formula 1 finds itself now for the Dutch Grand Prix.
Leclerc does believe that Ferrari have made progress in working out how to reel Red Bull back in, but he is not sure whether they have all the answers at this stage.
"We are super motivated and after Spa there's been so much work to try and understand from where the lack of pace was coming from," Leclerc told Sky F1.
"And I think we've got some directions to push in, but whether we have the final answers, we don't know yet. We know where to push and hopefully we'll have a final answer as quick as possible.
"I mean, I think we struggle to believe that the package is suddenly so much quicker from one weekend to the other. So, there is a bit of track characteristic for sure, but it's not all down to that.
"Maybe a bit of optimisation from our side and maybe we took some wrong choices, but I'm confident that we understood that."
Asked what is making that Red Bull car so good, at least in Spa, Leclerc explained that although the Red Bull has been strong all season, at Spa Ferrari simply did not have an answer either in the corners or down the straights, a surprise to the Scuderia.
Leclerc initially pondered whether Ferrari has a more "peaky" car in the F1-75, though countered by saying only Spa was an outlier in what has been a campaign of consistent performance so far.
Asked why he thinks the Red Bull RB18 is so good, Leclerc replied: "Well, to be honest, they've been very, very strong since the beginning of the year. They've been very strong in straight-line speed since the beginning of the year.
"But the standout in Spa is that they were very quick down the straights, they were very quick in the corners also, and this was a little bit of a surprise for us. So, we'll work on that.
"And I'm sure that we've got a very, very strong car, maybe a bit more of a peaky car. But yeah, until now, we haven't really seen anything that will let us think that it's a peaky car. We've been strong everywhere, apart from Spa, where it was a bit of an off, and I'm sure there's plenty to learn from it and we'll be stronger from now on."