Charles Leclerc simply 'cannot ignore' Ferrari's 'super-frustrating' mid-season slump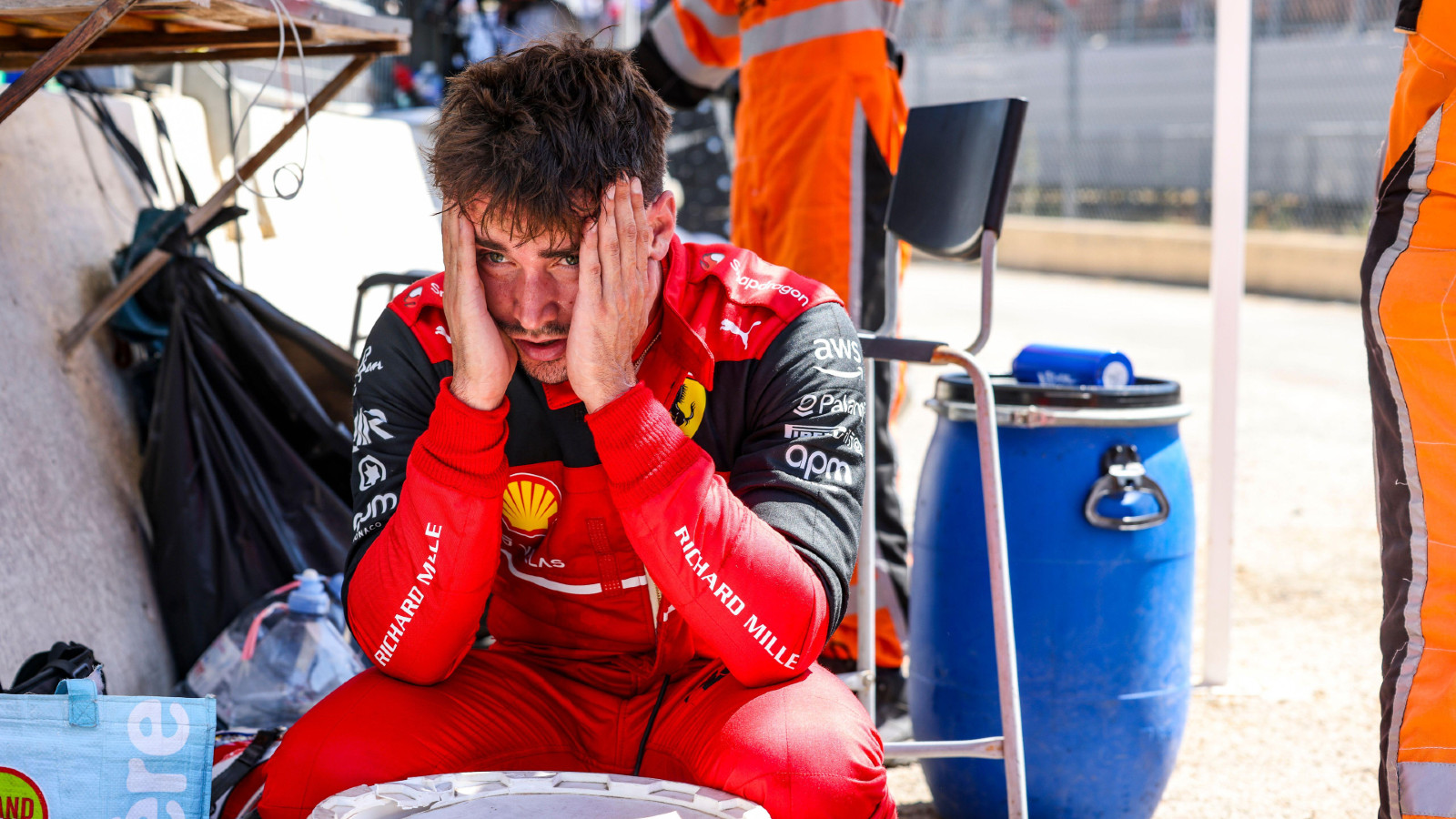 Charles Leclerc concedes his 2022 season was a case of on the one hand but then again on the other, as his high points were overshadowed by an overall frustrating slump.
After two seasons without a single win, both for Ferrari and the Monégasque driver, the 2022 championship began with two new flags outside the team's Maranello headquarters in the space of a month with Leclerc winning the Bahrain and Australian races.
He raced out to a 34-point lead in the Drivers' standings, 46 ahead of reigning World Champion Max Verstappen.
That, though, is where the celebrations ended.
As Red Bull resolved their early-season reliability issues, Verstappen went on a charge with Leclerc doing his best to hang on to his rear wing. But as mistakes began to creep into Ferrari's game, strategy and reliability costing them, Leclerc's challenge faded.
He did add a third win at the Austrian Grand Prix, a brief moment of hope, but it was quashed one race later when he crashed out of the lead in France.
Without a single win in the back half of the season, the 25-year-old scraped by with the consolation prize of runner-up in the standings.
Asked to sum up his season, he admitted it is "difficult to sum it up.
"I mean, obviously if I take a step back, considering how far we have come from last year, it's an amazing step forward.
"But obviously I cannot ignore our middle part of the season that has been super-frustrating.
"We went from leading the Championship with quite a bit of points to being behind by quite a bit of points. And that was a frustrating part of the season."
"We will manage to catch Red Bull back next year"
Leclerc is already dreaming of further improvement in 2023 with Ferrari taking the fight to Red Bull.
While the team's mistakes and reliability cost them this year, they also paid a price for burning through their budget which meant they were not able to upgrade the car as they had hoped.
A misstep with the floor in Belgium also cost them pace as they reacted to TD39, while under-fire team boss Mattia Binotto has also confirmed they were unable to run their updated engine at full power given their reliability issues.
Next season, says Leclerc.
"All in all," he added, "we just need to take all the mistakes we've done this year and try to improve for next year.
"I think we really did some steps forward in terms of strategy and the way we have been taking decisions recently, in the last few races.
"Unfortunately, it was a bit more difficult to show it because the pace is not as good as at the beginning of the season. But I'm confident, in terms of pace, we will manage to catch Red Bull back next year."
Leclerc vows to bring his "100 per cent"
Although a large part of the focus in Ferrari's slump this season has been on the pit wall with their strategy errors, Leclerc shoulders some of the blame too.
The driver hit the barrier at Imola when pushing too hard to chase down Sergio Perez for third, and in France crashed out of the lead, again due to a driver mistake.
But while the driver does not believe there is one blatant weakness he needs to focus on ahead of the 2023 season, he says he needs to work at being "at my 100 per cent" all of the time.
"If anything, I could have pushed less on some occasions like in France, but no, I think in the first few years there was always an area in particular I was focusing on because I knew it was a weak point," he said.
"I think now, it's been quite a few years that I'm in Formula 1 and it's more about getting the details and being at my 100 per cent as often as possible.
"So this is where I will try to focus next year to try and be on my 100 per cent. And then I'm confident whenever I'm at my 100 per cent, I am really good."
Read more: Carlos Sainz reacts to continued rumours about Mattia Binotto's Ferrari future