Charles Leclerc admits Monza will not be Ferrari's 'best track'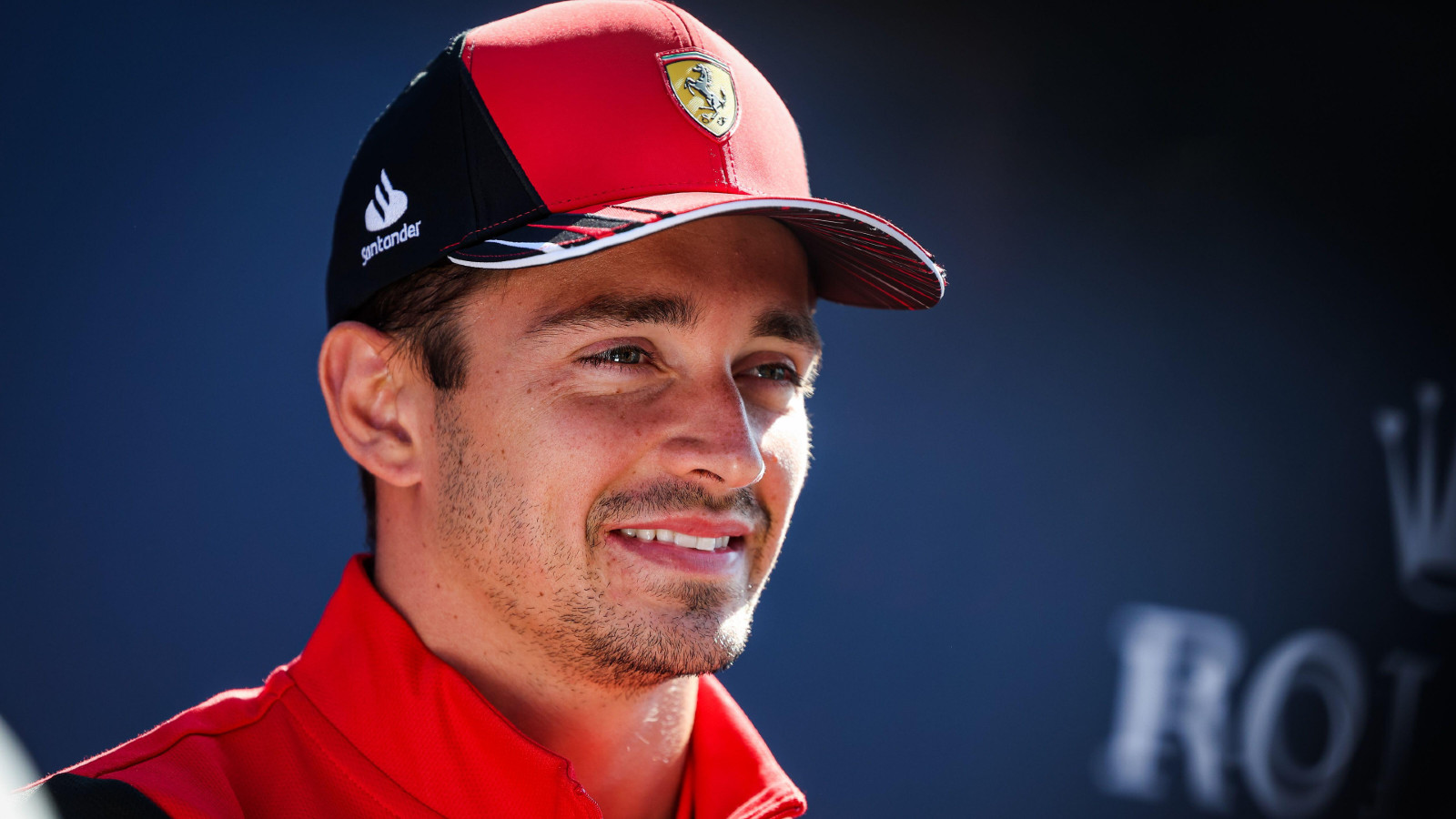 Ferrari's Charles Leclerc has admitted the performance of the Scuderia in Italy could be worse than their speed at Zandvoort.
Leclerc believes Monza might expose Ferrari's shortcomings to a greater extent than the Zandvoort circuit, with the title contender admitting the team's home track does not reward their car's strengths.
The home of the Italian Grand Prix is known as the 'Temple of Speed' due to it being the track with the lowest downforce requirements of the year. The flat-out blast around the park is only punctuated by a few chicanes to slow the cars, which means it is a track that rewards low drag and aero efficiency at high speed.
As a result, and following Ferrari being drubbed by Red Bull at the high-speed Spa-Francorchamps, Leclerc believes Monza could be a tough weekend for the Scuderia.
Charles Leclerc savouring build-up to Monza despite performance fears
Having rescued a seemingly unlikely podium finish at Zandvoort after a strategic misstep from Mercedes, Leclerc looked ahead to the weekend in Italy.
"On paper, it's not our best track, unfortunately," he told media after the Dutch Grand Prix.
"But anyway, I'm really looking forward to going there. We always have a massive amount of support. And for that, I'm really looking forward to it.
"But I think the performance on paper will be a bit more difficult than this weekend, unfortunately."
Had the Zandvoort race not been interrupted by a late Safety Car period, Ferrari looked set to finish off the podium after both Mercedes cars had employed a medium-tyre start to challenge for the victory.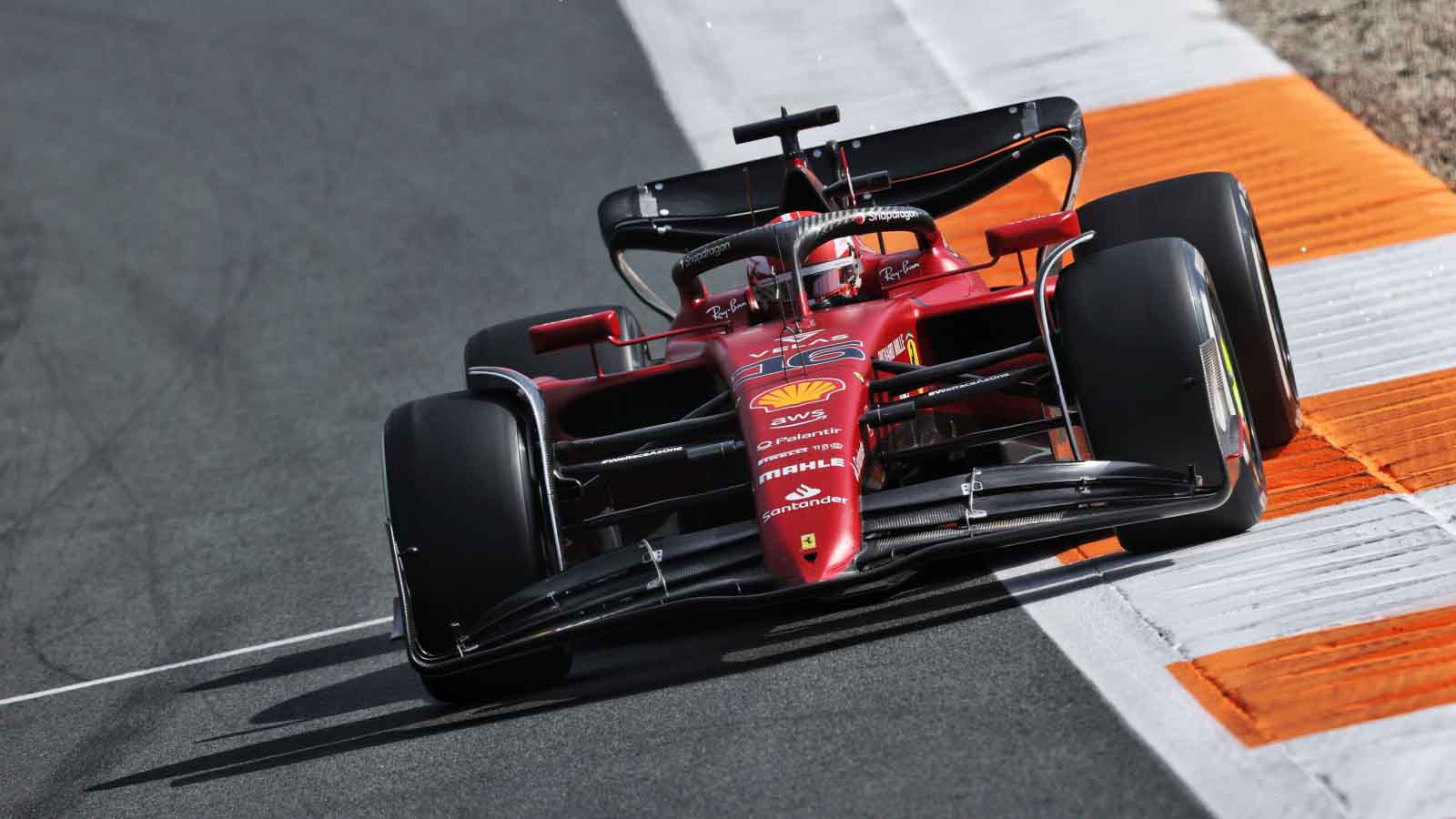 Leclerc admitted he had been surprised by the pace of Mercedes, who were able to keep up race-long pressure on eventual winner Max Verstappen.
"Definitely [surprised]," he said. "On the harder compounds? Yes.
"I think everybody is obviously improving but in the last races, we've been struggling a bit more in race pace. Now Mercedes are also in the fight and they are very quick.
"They were extremely quick, especially on the harder compounds. I think our pace on the softs was really good at the beginning. We had used tyres, Max [Verstappen] was on new, so I think the difference was more or less what we expected. But then on the new mediums we were slower than expected, for sure."
Has TD039 had an effect on Ferrari's pace?
Ferrari, who spent the first half of the season vying for race victories with Red Bull, have fallen off the boil in recent races – their drop in competitiveness coinciding with the introduction of Technical Directive 039, introduced to control the extent of car porpoising by means of more strict monitoring of the skid blocks and plank on the car's floor.
But despite Ferrari's step back in pace happening at the same time as the TD enforcement beginning, team boss Mattia Binotto ruled out that it has had any effect.
"No, nothing to do [with that]," he told Sky F1.
"Honestly, I know there have been a lot of rumours on that, but that's not the point. As I said already, in Hungary (before TD039 was enforced), we were not quick enough. Maybe we need simply to review our packages that have been introduced or maybe in the ways we are balancing our car.
"I think the potential of the car can be higher, and has proved to be higher since the start of the season. But right now, it is not the case anymore."