Charles Leclerc on the fence over whether new Pirelli tyres will cancel Ferrari's tyre-eater problems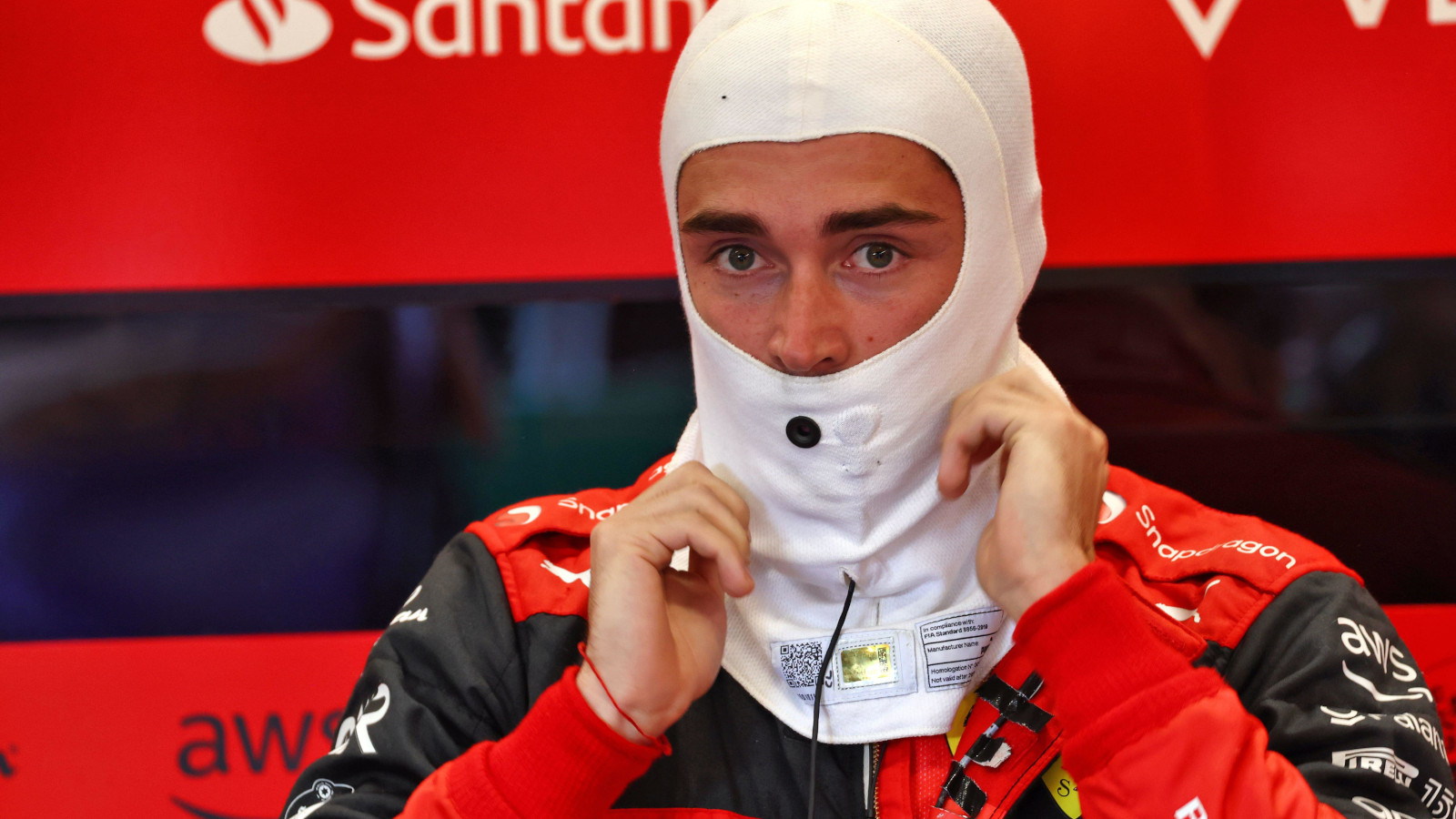 Running Pirelli's new-for-2023 tyres on his SF-23 for the first time, Charles Leclerc has downplayed suggestions the new durable tyres will put paid to Ferrari's 2022 tyre-eater problems.
Following last season's Belgian Grand Prix technical directive, which related in part to erasing a grey area in the regulations that allowed teams to flex their floors more than the allotted 2mm, Ferrari were forced to make alterations.
That hurt the Scuderia's tyre handling, the car going from one that could nurse the tyres to one that ate them.
Then Ferrari team boss Mattia Binotto denied at the time that the technical directive was behind it, but whatever the reason, the Scuderia spent the latter part of the season going through tyres.
This year the team not only has a new car, the SF-23 an evolution of last year's but one that Ferrari hope has eradicated the F1-75's problems, but there are also new tyres in play.
Pirelli have revised their tyres, not the compound but the construction.
Leclerc is uncertain as to whether this will help Ferrari.
"In terms of degradation, maybe it's a bit of a stronger front tyre," he said as per Motorsport.com.
"But for us, last year, it wasn't always the same issue when we were speaking about tyre degradation. Sometimes it was the front, sometimes it was the rear.
"It was more the way we managed those tyres, and what we thought the degradation was going to go, and on that we have done a lot of work, which I think we are better than last year.
"But again, I don't think the change of tyres will help us or hurt us in any way."
PlanetF1.com recommends
Rival teams ask FIA for clarification on legality of Ferrari's S-Duct design – report
F1 2023 pre-season testing guide: Schedule, driver line-ups and how to live stream
Carlos Sainz feels he could have won 2022 title in a 2021-style F1 car
Although he has yet to put the new tyres on his 2023 Ferrari, he did have a taste of them during the 2022 post-season Abu Dhabi test.
"We already tried them a little bit in Abu Dhabi last year," he added. "It feels like it's a stronger front tyre, so this can modify a bit the balance.
"But it's actually pretty easy to shadow that with the car, and balance it in the other direction for it to be basically a transparent change.
"So, I don't think it will have a big effect."
Pre-season testing begins in Bahrain on Thursday with Carlos Sainz first up in the morning with Leclerc taking over in the afternoon.