Ferrari recovery 'not a shock, but better than expected'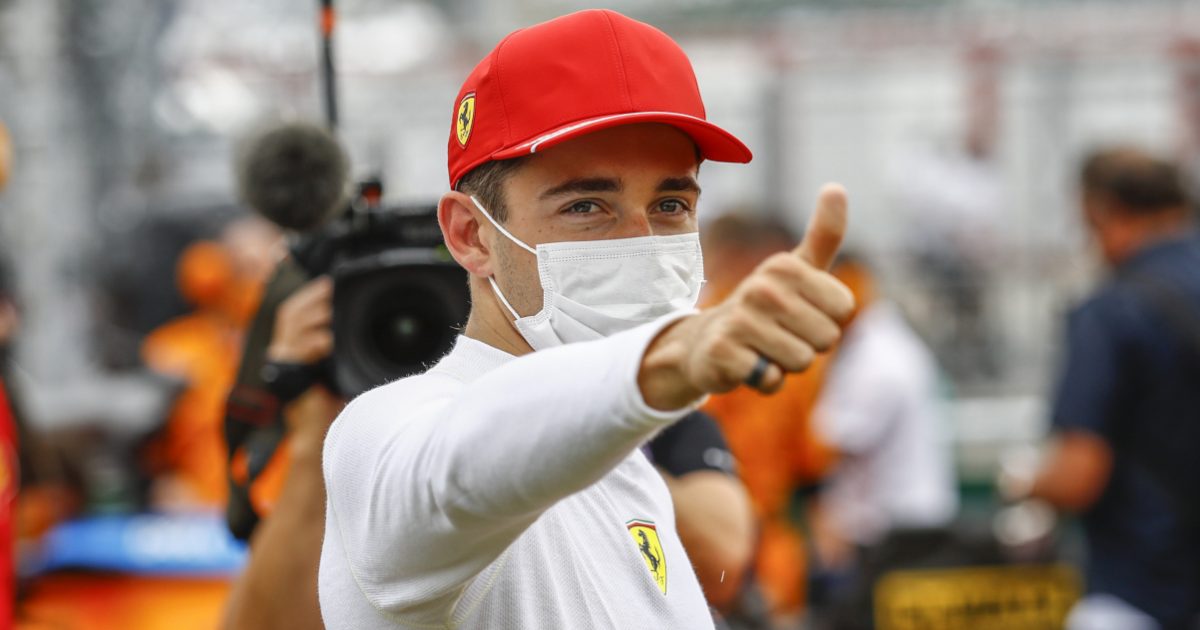 Although Ferrari's fight back to P3 is "not a complete surprise" to Charles Leclerc, he admits 2021 is going better than he had expected.
It has been widely reported about how the FIA's 2019 Technical Directives regarding fuel flow hit the Ferrari power unit the hardest of all, the Scuderia hamstrung by that through 2020 as well.
It was said that their 2020 car, the SF1000, had been designed entirely around that suspect engine, leaving the Scuderia lacking in overall straight-line speed.
It left Ferrari down in sixth place last season, the team recording its worst result in the Constructors' Championship in decades.
This year, powered by an updated engine and one that Ferrari have said they will still upgrade before the end of the campaign, Leclerc and his new team-mate Carlos Sainz have already amassed 163 points in 11 races, that's 32 more than the team managed the entire 2020 season.
"Better than expected," he told Autosport of the Italian team's turnaround.
"I think there is a lot of work behind, and obviously I can see it whenever I go in Maranello, here at the track. So it's not a complete surprise.
"Obviously there is a big gain compared to last year, which is great to see, and it shows we are doing something right in the way we work.
"But it's not the end of the road, and we have as a target to be back on top.
"So yeah, we are just not really focusing on expectations, we are just focusing on the work to do back in Maranello and at the track, trying to maximise everything, to be back to where we want to be as soon as possible."
Battling for P3 in the Constructors' Championship, Ferrari seem to have improved from last year's disappointment:

2020: 131 points
2021: 163 points so far

The team has turned it around this season but there is still a long way to go before they can get back to the top#F1 pic.twitter.com/u5VI1zfLmE

— PlanetF1 (@Planet_F1) August 10, 2021
Kit yourself out in Ferrari colours via the official Formula 1 store
Claiming two pole positions and one podium, Leclerc feels Ferrari are moving in the right direction.
"I'm enjoying this season," he said. "It's not an easy phase for the team.
"Obviously we are trying to reconstruct everything to be back on top as soon as possible. It was the first year with Carlos as a team-mate.
"It's going very, very well. We are pushing each other, he's very, very competitive, which is great for me.
"And yeah, as a team, we are working very, very well. We are trying to use this momentum to gain this experience and be as ready as possible for next year, which is going to be a very important year.
"Not forgetting obviously this year and trying to maximise our results."