Charles Leclerc quizzed on Frederic Vasseur Ferrari team boss rumours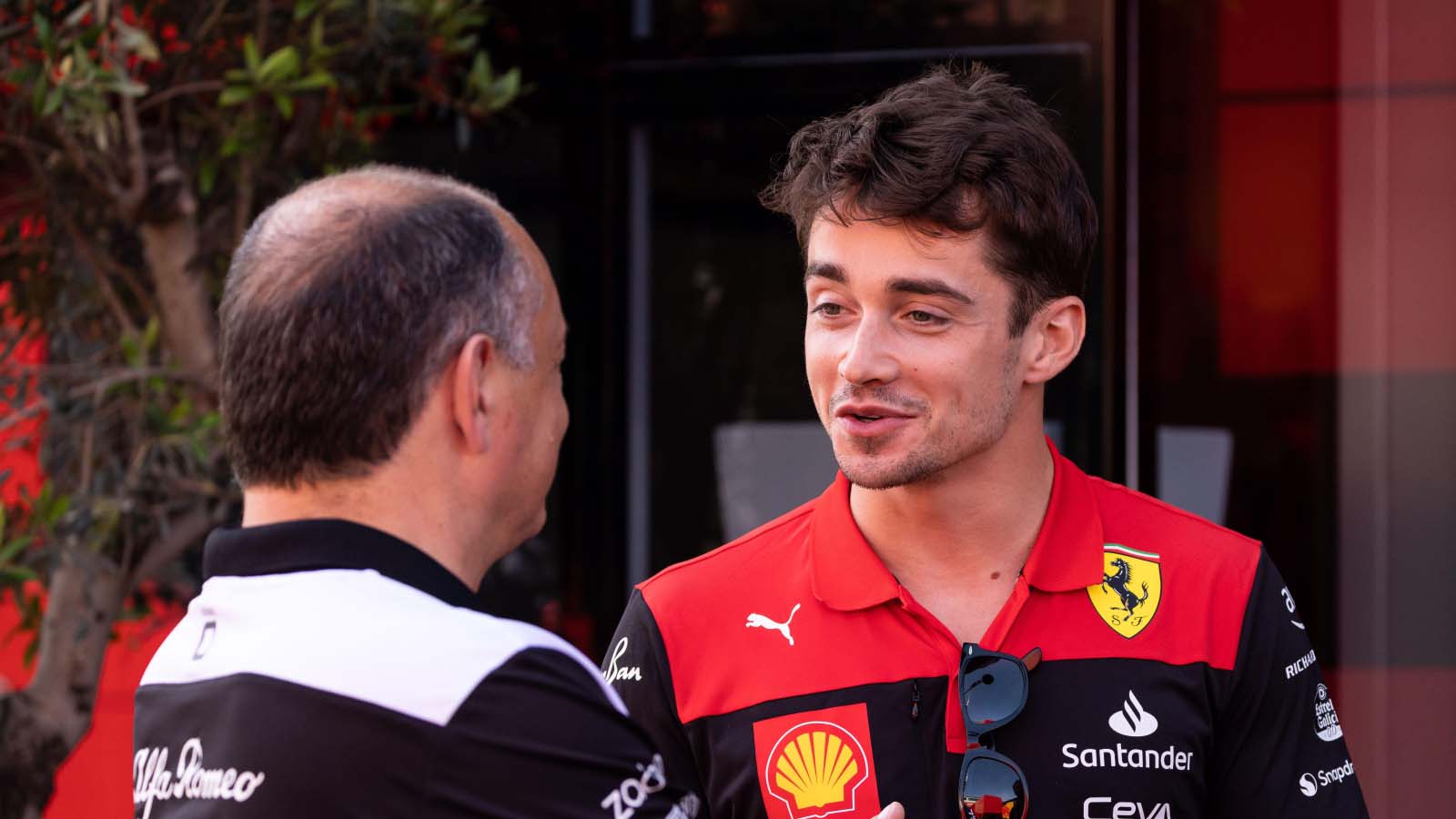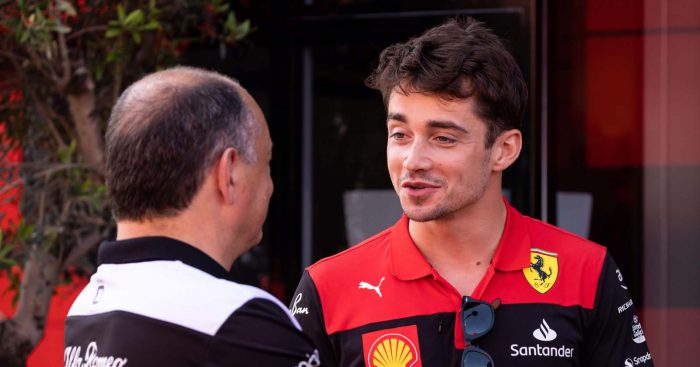 Charles Leclerc has been asked about the rumours linking Alfa Romeo team principal Frederic Vasseur with the Ferrari team principal's job, with Mattia Binotto set to leave the Scuderia at the end of the year.
Binotto tendered his resignation as team boss after a year which saw Ferrari produce a car capable of fighting for both titles, but a series of errors on track saw Red Bull and Max Verstappen able to capitalise in the first half of the season, before they extended their advantage as the year progressed.
Pressure on Binotto grew despite Ferrari getting back to the front of the field, and the search has now begun for a new team principal – with Ferrari CEO Benedetto Vigna and Exor [Fiat parent company] chief executive John Elkann leading the recruitment process.
Vasseur is thought to be the leading candidate as things stand, with Leclerc having raced for him with Sauber in his debut season in Formula 1.
Speaking at a press conference at the FIA Prize Giving ceremony in Bologna, Leclerc was asked about the prospect of Vasseur taking the job – though he acknowledged the Ferrari job is a unique one.
"I mean, Ferrari is a very different team to any other team," Leclerc said in response to the question about Vasseur.
"I can only comment on my experience with Fred, which obviously has been good. I've been working with Fred already from the junior categories where he has believed in me and we've always had a good relationship but apart from that, that obviously shouldn't influence any of the of the decisions.
"He has always been very straightforward, very honest, and this is something that I liked from Fred. Whether it will be him or not, I don't know, and we'll see hopefully in the next few months."
Current team principal Binotto will continue in place until the end of the calendar year, with Leclerc confirming he has been present at the factory helping the team prepare for the new season.
Leclerc, along with Ferrari team-mate Carlos Sainz, has been conducting Pirelli wet tyre testing at Fiorano this week, and he also revealed the circumstances under which he heard the news of Binotto's departure.
"Mattia called me to announce that that he will stop," Leclerc said.
"I respect his decision, and I can only thank him. Obviously, he has believed in me right from the start.
"He extended me with a very, very long contract, and before being team principal he was also inside the Scuderia for many, many years and he has contributed to the success the team had in the past years.
"So I wish him the best, and obviously now it's up to us to focus on the future, try and take the right choices in order to be a bit more of a challenge to Red Bull next year."
Read more: What next for Mattia Binotto? Five possible destinations after Ferrari F1 exit