Leclerc demands 'full view' of costly Ferrari strategy calls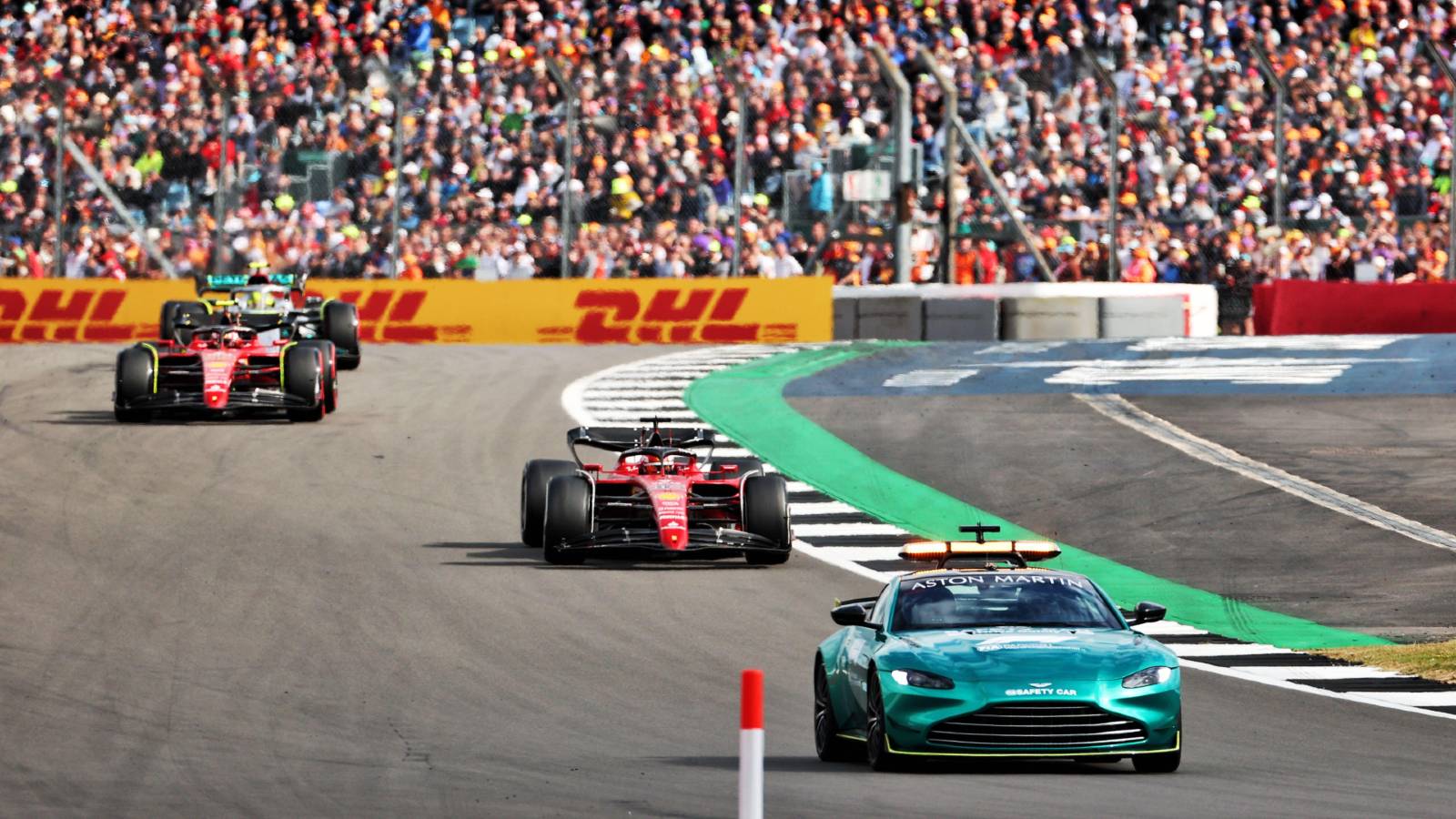 Charles Leclerc has said he wanted to gain the "full view" of Ferrari's strategy decisions in the British Grand Prix before drawing conclusions.
Winner of two of this season's first three races, Leclerc's results have fallen away since then and Silverstone was yet another venue where a potential victory eluded him.
Rather than being an engine failure such as in Barcelona and Baku, this was more like Monaco where Leclerc was let down by his team's strategy.
The 24-year-old had wanted Ferrari to impose orders earlier than they did to move his team-mate Carlos Sainz aside for a faster Leclerc, but the main bone of contention came over whether or not to make a pit-stop for fresh tyres under the Safety Car at three-quarter distance.
Leclerc, leading, was kept out on hard tyres, whereas second-placed Sainz and all of the other podium hopefuls stopped for new soft rubber. It left Leclerc struggling to defend at the racing restart and he fell to a final placing of fourth behind Sainz, Sergio Perez and Lewis Hamilton.
Expressing frustration over the team radio and querying decisions during the race, Leclerc was later seen having a conversation with Mattia Binotto in which the team principal was wagging his finger at him.
Well done to @Carlossainz55 on realizing a childhood dream, you deserve it mate.
On my side, I'm incredibly disappointed. Damaged car in lap 1 but we were flying. Great fights on track but I couldn't do much more having old tyres at the end of the race.

— Charles Leclerc (@Charles_Leclerc) July 3, 2022
Asked about the big call from the team not to bring him in under the Safety Car, Leclerc, quoted by Motorsport.com, said: "I want to discuss it and have the full view with the team what the reason was.
"Obviously I felt personally I was very strong in the first part of the race and that I lost a little bit of time – whether it would have changed the end result, I don't think it would, but just for the future we need to check everything."
Asked if he had said anything on the team radio at the time, he replied: "No, because it was obviously very late and then the team said stay out. So I cannot come in, obviously, if we not aligned on that, and that was it."
The Monegasque driver's pace was impressive considering he was missing a front wing endplate following early contact with Perez.
"It was a roller-coaster of a race," added Leclerc. "The first lap I broke the front wing, then I thought that was over, there was quite a lot of understeer.
"Then I managed to play around with my toggles and managed to have a bit more of a strong front, then the pace came back and we were very strong.
"And then the win was feeling more and more possible, and then obviously the Safety Car and that was it. It's frustrating."
Where does Leclerc go from here?
Things haven't gone for Charles Leclerc in the past few races, so how can he get back into the battle at the front?