Leclerc saw 'bit more aggressive Lewis' at Silverstone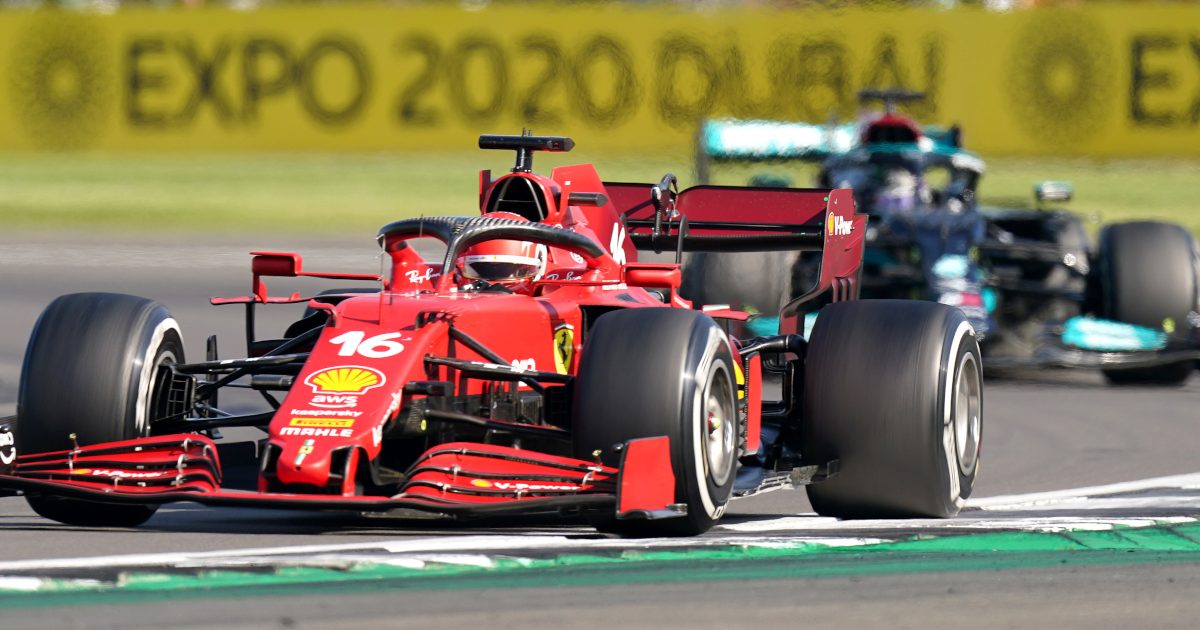 Charles Leclerc thinks Lewis Hamilton was "a bit more aggressive" than his normal style at the British Grand Prix.
The 2021 British Grand Prix will live on in Formula 1's annals, the clash between Hamilton and Max Verstappen the stuff of legends.
After several near misses in the first nine races of this season, the title protagonists clashed at Silverstone as they fought for the lead of the race.
Hamilton tried to pass Verstappen up the inside at Copse but made contact with the Dutchman's rear wheel, sending him hurtling through the gravel and into the tyre barrier at pace.
While Verstappen retired from the race, Hamilton overcame a 10-second penalty to chase down Leclerc for the lead late in the grand prix.
The Mercedes driver made his move at Copse, this time pulling it off without any drama. Hamilton raced to victory, slashing Verstappen's lead in the title race to eight points.
Following the race, Hamilton and the Mercedes camp spoke of Verstappen's over-aggression. However, Leclerc thinks the same can be said for Hamilton's driving at the Silverstone race.
Having also battled Verstappen in the past, most notably at the 2019 Austrian GP when the Dutchman made a late pass on the Ferrari driver to take the lead and the win, Leclerc was asked about the different styles of the two title rivals.
"It's a different style, even if maybe I saw a bit different Lewis in Silverstone, a bit more aggressive," he told Sky Italia.
"Max for sure is a bit more aggressive in driving, in the way of attacking, and I really like to fight together with him because it gives a show. It is a bit my way to fight too.
"With Lewis there's always a lot of respect, everything is fair and square. So, yes, they are different ways [of driving], but in Silverstone I saw a bit more aggressive Lewis."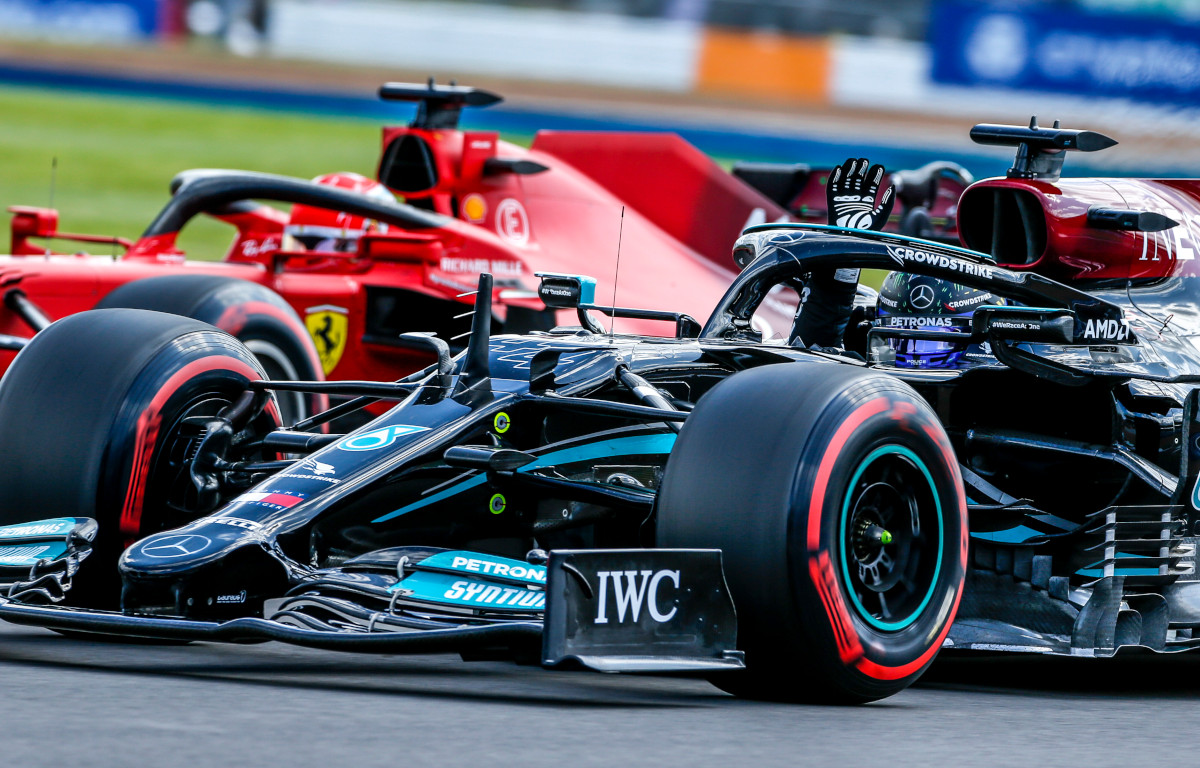 Kit yourself out in Ferrari colours via the official Formula 1 store
Double former World Champion Fernando Alonso was also asked for his thoughts on the Silverstone clash.
He feels this may be just the start of their incidents.
"Yes, I expected that, and it will not be the last, I guess," he said.
"I think it's normal. They are fighting for the championship, they will not give each other one metre and it will happen several times.
"Now for sure there's a lot of media attention on them. There were two races [weeks] between Silverstone and here [Hungary] because when there's a back-to-back you talk only three days, now we talked 13 days about this thing.
"But I think it will not be the last, but it is normal."
Additional reporting from Luca Brambilla