Charles Leclerc does not rule out heated Max Verstappen fights in the future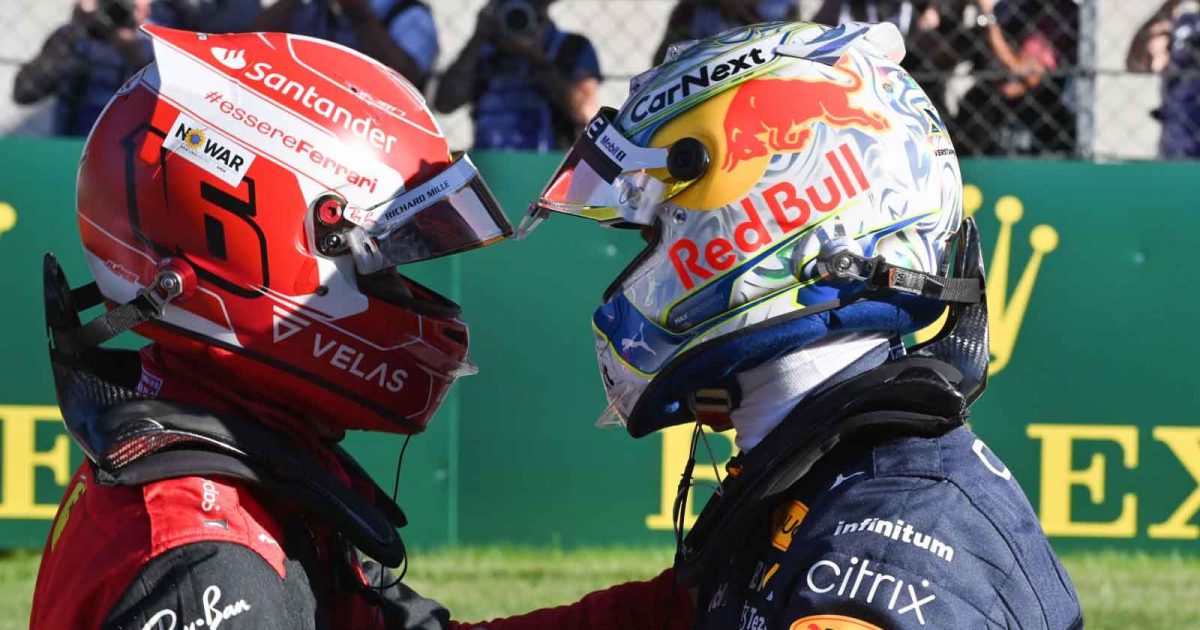 Charles Leclerc has not ruled out his battles with Max Verstappen becoming more fiery in the future, but admitted that relies on being in a tighter title fight.
The Ferrari and Red Bull drivers have been engaged in combat on multiple occasions through the season so far, but their fights have been respectful and not as aggressive as the battles on show between Verstappen and Lewis Hamilton last year.
Leclerc and Verstappen grew up karting together, which the Monégasque admitted was "more messy" between them at the time, but their mutual respect has grown over time.
"Max and myself were extremely aggressive and that's why it didn't end up very well most of the time," Leclerc told BBC Sport.
"When we were younger, it was a bit more messy and obviously we were kids. But now the relationship has improved, and there's a lot of respect."
The respective points tally between the two has seen a massive swing as the season has gone on, with a 46-point lead held by Leclerc after three races now having been overturned to 80 points in Verstappen's favour at the summer break.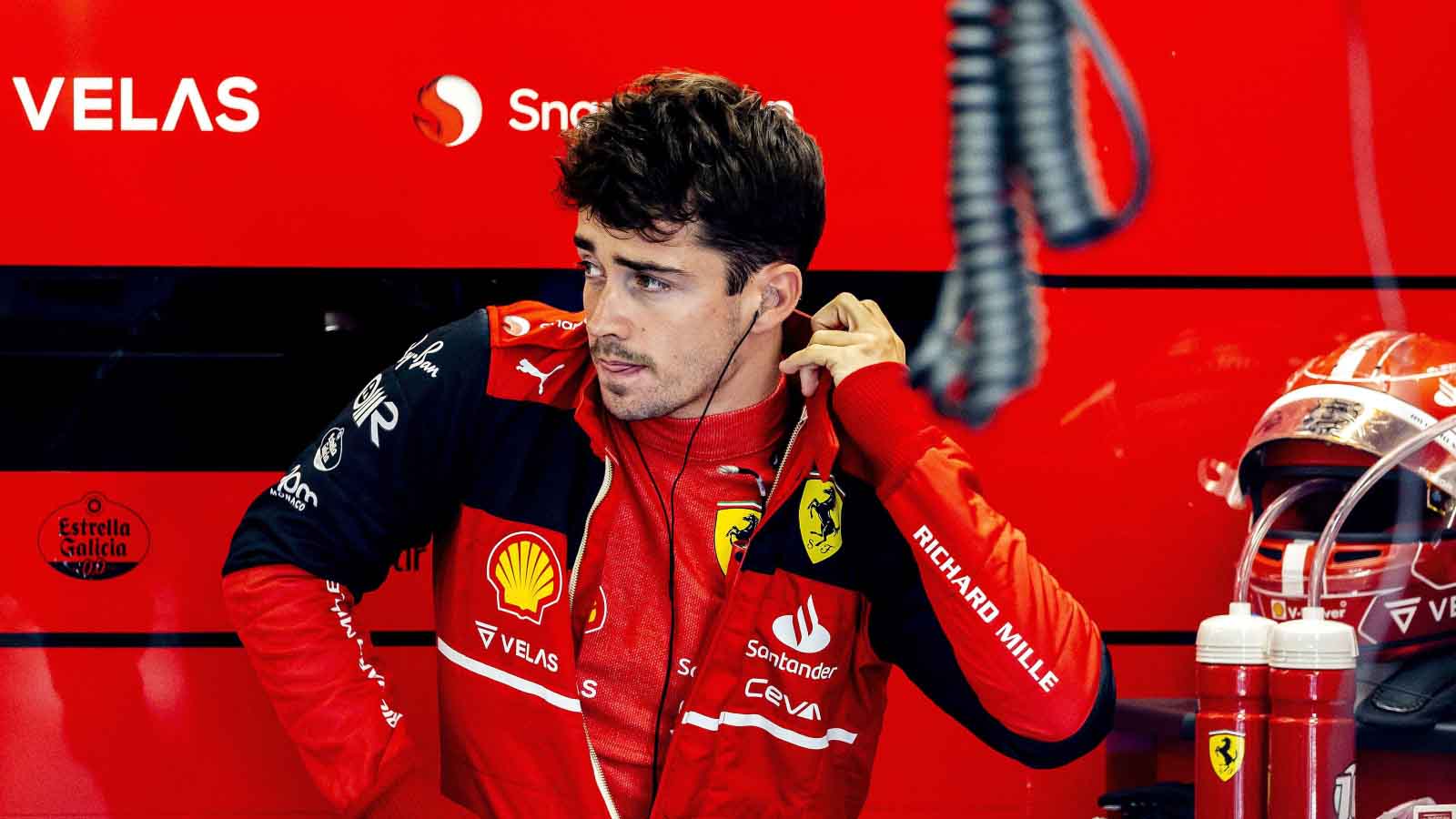 There have been multiple factors behind such a turnaround, but the odds are now heavily stacked against the Ferrari driver heading into the final nine races.
They fought again on track in Hungary, but with Leclerc having had the hard tyres fitted – a big strategic error by Ferrari – he was ultimately powerless to defend against the World Championship leader.
But with tensions having risen between the two in the junior ranks, Leclerc did not rule that out from happening again, though there are certain conditions behind it.
"It depends on the situation, on the person you're facing, your opponent," he explained when asked how fiery their battles could become. "How far is he willing to go?
Read more: F1 2022 mid-season-driver rankings 11-20: Sebastian Vettel, Daniel Ricciardo and more
"This year, either I had a big advantage in the championship and then you are not really willing to take those risks. Or he had a big advantage in the championship and he is not really willing to risk. Or I am not really willing to risk because I need to catch up points.
"So, I feel like the championship of last year was probably much more prone to see these type of things because it was so close until the very end.
"I would have expected us to be much more like this if the championship will be extremely close towards the end. [If] it's not finished, then we might see that at the end of the year."