'Charles Leclerc is Ferrari's key man, like Max is in Red Bull and Hamilton was for Mercedes'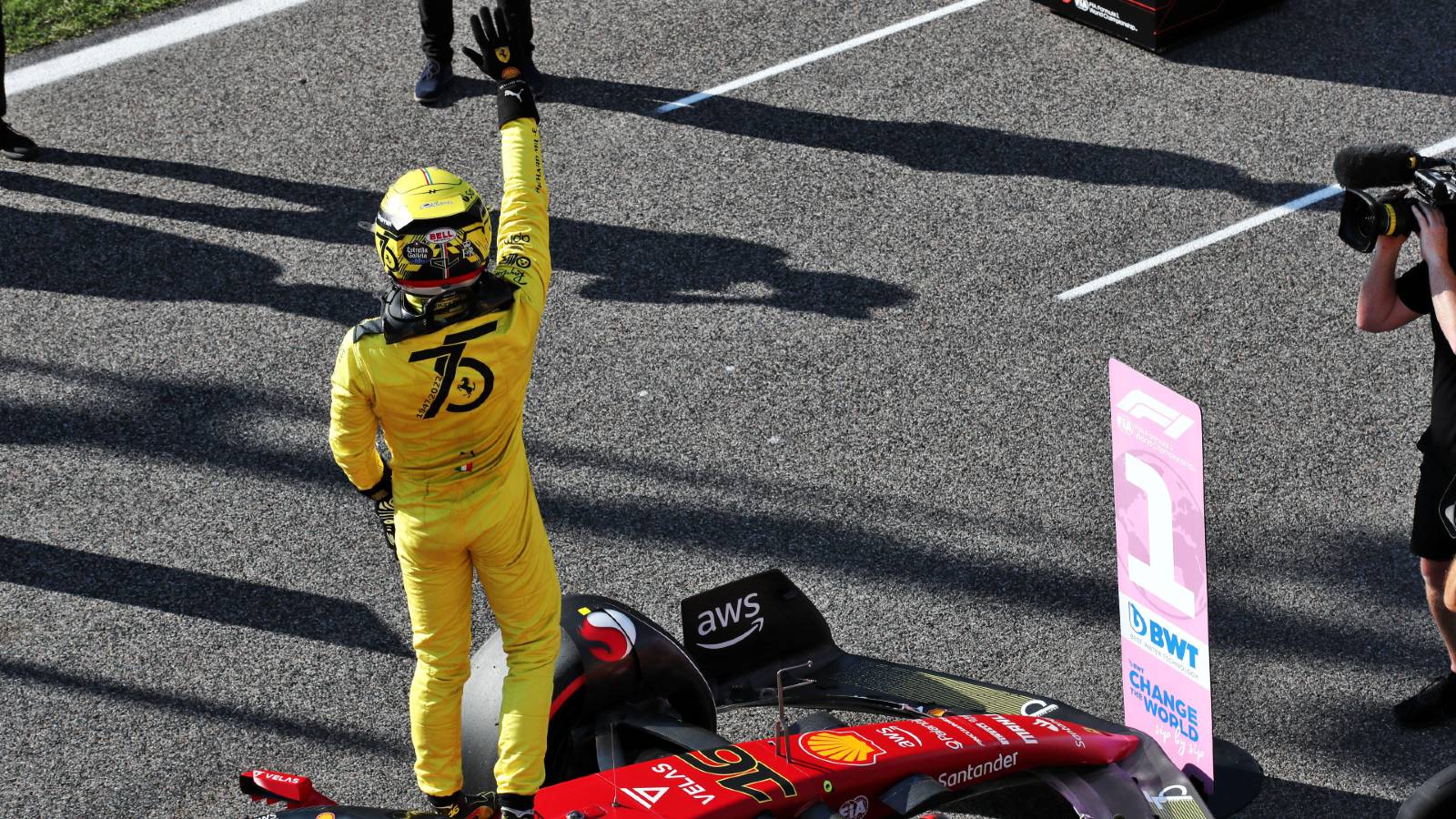 Felipe Massa believes Charles Leclerc can do for Ferrari what Max Verstappen is doing at Red Bull and Lewis Hamilton did for Mercedes, billing the Monégasque driver as the Scuderia's "key man".
Last season, after two years without a single grand prix win, Ferrari were back fighting at the sharp end of the grid.
Leclerc claimed two of the season's opening three wins, Bahrain and Australia, to sit on top of the Drivers' standings but, despite adding a third later on in Austria, he wasn't able to fight for the title as his championship hopes were undone by reliability issues and botched strategies.
He finished the season a distant runner-up to Verstappen while his team-mate, Carlos Sainz, was fifth having taken his maiden win at the British Grand Prix.
But while then team boss Mattia Binotto was having to deal with Ferrari's imploding season, he also had to contend with questions about how Ferrari weren't solely backing Leclerc in the title fight given his advantage over Sainz.
That's a question new team boss Fred Vasseur has already been asked this year, even before the first lap of the championship has been run.
He told the media: "What is clear is that the target is to win with Ferrari, there will be no number one or number two.
"But if at one stage we have to take action, I will take action."
PlanetF1 recommends
Juan Pablo Montoya feels Jean Todt would have been best Ferrari team boss choice
Explained: How each Formula 1 car got its name and the history behind it
F1 2024 driver line-up: Who is confirmed for next season's grid?
Massa reckons when the time comes the Frenchman has to make the call, the Brazilian backing Leclerc to be the one to fight for the title for Ferrari.
"The car must be successful and the team functioning, the rest must be done by the drivers," he told Corriere dello Sport. "After five or six races you understand who's leading.
"Last year, after three grands prix, everything was already clear.
"Sainz was the best in his first year, but the car was not competitive. When the car was strong, in 2022, Charles was clearly at the top.
"If he does the same this year, it will be difficult for Carlos to recreate the situation of 2021."
He added: "Leclerc is one of the greatest drivers in Formula 1 for me, a key man like Max Verstappen is in Red Bull and like Lewis Hamilton was for Mercedes."
Vasseur was also asked in his first media briefing as the Ferrari team principal about his drivers' contracts, both out of contract at the end of next year.
He made it clear he's in no hurry to re-sign either.
"For me today this is not the number one priority," said the former Alfa Romeo boss.
"We have to start the season very well then there will be time for the rest, I think it would be a mistake to start negotiations at a time when the priority is another one."
But with Mercedes said to be already considering Leclerc as George Russell's team-mate when Hamilton retires, Massa believes Vasseur should lock him into a new long-term deal before this year's summer break.
"If I were in Fred Vasseur's role, I would dedicate myself to the car and the team and in the middle of the championship I would propose a contract extension," he said.